WHEN IRISH PEOPLE remember the 2016 Olympics in years to come, a few names will naturally spring to mind.
Annalise Murphy, the O'Donovan brothers and Thomas Barr are among those who have rightly been lauded in recent months following their successes.
Yet usually, athletes who don't triumph or come close to winning medals are unfairly treated as an afterthought, when their stories are often just as remarkable as those attracting headlines and gaining RTÉ Sportsperson of the Year nominations.
Take Breege Connolly, for instance. Coming 76th out of 156 in the marathon may not seem as impressive compared with the achievements of Murphy, Barr et al.
Indeed, when a reporter told Connolly of the result directly after the event, the exhausted athlete responded by asking: "Is that good?"
But when you consider that Connolly is 38 years old, has a full-time job, only ran her first competitive marathon four years ago and had to compete in searing heat, it gives more of an insight into how special the feat really was.
"I think in some senses, it was a little bit of a relief that it was all over and it had all gone well," she tells The42, when asked about her feelings upon crossing the finishing line.
Now you would love to go back, because in my head, I didn't think it would be nearly as enjoyable. I had never been at an international event before, so I didn't know what to expect from that team environment. You meet really lovely people and you learn about a whole load of other sports.
"There was a lot of fun and a lot of good laughs as well, so it was really enjoyable."
Although Connolly misses the thrill of competing in Rio to a degree, the experience was certainly no picnic. Unlike many athletes competing, she did not have the luxury of taking a year out to focus entirely on the Olympics.
While she took two months off up to and including the event, for much of the year, Connolly continued working as a software tester in Newry for the global eCommerce and logistics management company eShopworld. For the most part, running was practised at lunchtime every day and during her weekends off.
Rio was ultimately the end of a long journey for Connolly, who only took up running after leaving university and moving to Australia.
The talented athlete had earned her qualification time in the London Marathon over a year before the Olympics, but had to wait until last May before her spot in Rio was confirmed, with no Irish runners aside from fellow 2016 Olympians Fionnuala McCormack and Lizzie Lee able to better her time.
It was one of those phone calls that you never imagine getting in life," she recalls.
Yet much of the hard work was still ahead of her. Prior to the Olympics, Connolly had spent some time last June in a warm weather training camp in Portugal, though coping with the heat in Brazil was by no means easy regardless.
"With every marathon, you go in with nervous anticipation, but especially because of the weather on the day," she says.
Two days beforehand, we were literally going around in the winter gear that had been prepared by the team. So it was actually cold. It was raining. We had long bottoms and jackets.
"I guess the three of us (herself, McCormack and Lee) were going into the marathon probably hoping that weather would persist through to the Sunday but it didn't. I remember the morning of the race sitting in the warm-up area and it was the warmest day I had experienced in Rio.
You put it to the back of your mind as best you can but there's a constant awareness about the weather. I've never seen a drop-out race like it in marathons.
"I guess it was a small field anyway, but the number of girls (the weather affected) even early on in the race — a few were collapsing. There were a few ambulances in there. You would ask the question especially because they would come from climates where you would maybe wrongly think that they should have been able to handle it. It was a good thing for me because it was just a reminder to be mindful of the weather.
We had a highly functioning team and (level of) support on the day, I never missed a water bottle. I actually found the sponges too heavy to get a hold of, so I actually didn't avail of those and I think it's well-known that the water showers didn't work, but we were all so well-hydrated.
"A lot of girls from other teams didn't have that and they were trying to grab bottles as they were running along, so I think that was probably one of the reasons why there was a one-in-six dropout."
Crossing the finish line consequently felt "lovely," with several family members including her 79-year-old mother in attendance.
Even now, the experience seems slightly surreal to Connolly, as it did then.
I think it was on the second loop as we were coming in, you had to do three loops, and I thought at that point 'oh my God, I'm running in an Olympic marathon,'" she remembers.
Other Team Ireland athletes such as Lee and McCormack, whom she barely knew on a personal level prior to Rio, have become good friends.
I think everyone helped each other to be calm," she explains. "You're just aware when people are going out competing on the night before the races where there are heightened levels of anxiety.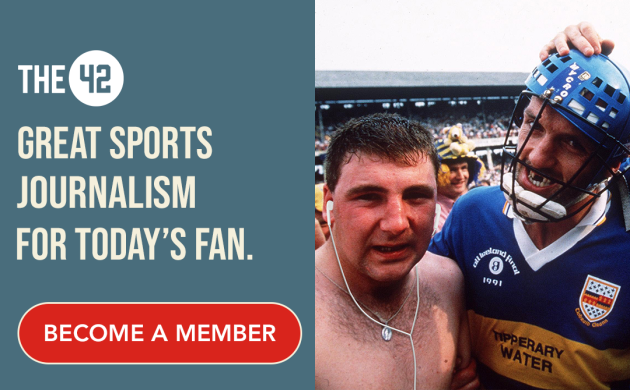 "Because you've shared that experience (with the other athletes), it'll be there forever… When you see them again, you'll always have that bond."
Connolly also bonded with her community during the experience. Just the fifth Leitrim-born athlete to represent Ireland at the Olympics, while the North Belfast Harriers AC runner may not have received the same amount of attention as certain other Irish Olympians at a national level, she certainly wasn't overlooked by the people of Kinlough.
I would say it's one of the things I'm proudest of. I have never been involved in the GAA, but I think the Olympics has shown me the value of community and especially the parish. I don't come from the city so I don't know if it exists there, but the strength and force of the people at home and how they supported me in the summer (was evident) from the minute I was selected.
"The support came out in London when I qualified and obviously everyone was really egging me on that 'you'll get selected'. It was true support — people picking up the phone to my mum asking how they could help. It wasn't just support in terms of a like here and there (on Facebook). It was real, active support.
They had a lovely send-off night. It was not just the village, but lots of people across the county. I was really well taken care of, so it was one of the nicest things about the whole thing.
"I hope they were pleased with how it all went."
And following this extraordinary adventure, less than a month after returning from Rio, Connolly was back to the relative normality of her day job — a situation she didn't find too difficult to readjust to.
I think it could be tougher for other athletes who are full-time," she says.
"(My employers) were very good to me and it was lovely to have something to come back to.
There's always a void after every marathon. But I guess the fact that I was coming back to work and it's quite a busy working environment, you don't have too much time to dwell."
And finally, having experienced her first Olympics at the age of 38, will she consider attempting to repeat the feat in four years' time?
I would say never say never, but it's much too early in the day, so I'm just going to get back to enjoying (running) again and seeing what comes from that. I actually think that's when (success) does happen — that is my plan.
"It's a known tactic — if you get better at the shorter distances, you get a little bit better at the longer ones. So I'll just focus on the shorter distances for the coming months and see what that brings, and hopefully I'll do a few marathons as well."
The42 is on Instagram! Tap the button below on your phone to follow us!