IT WAS A trip designed to recharge the batteries of Brendan Irvine, but a short stay with family in New York very nearly resulted in the 20-year-old taking an unexpected career path.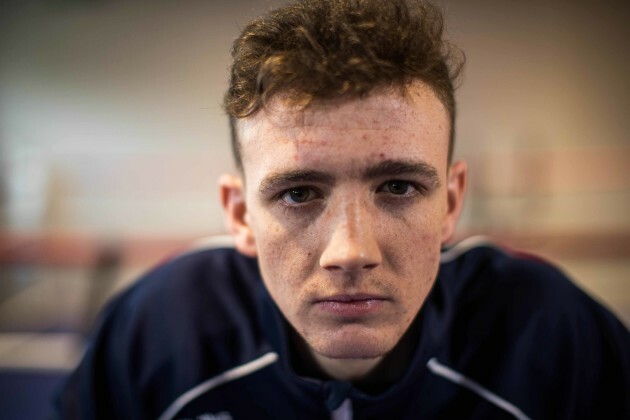 Ryan Byrne / INPHO Irvine is down in Dublin training full time with the IABA squad. Ryan Byrne / INPHO / INPHO
Turning professional has always been the long-term ambition of the Belfast boxer but, still in the infancy of his fledgling career, Irvine had to make a mature decision having been enticed by the bright lights of America.
He made the trip across the Atlantic last December with no intention to leave the amateur game but he liked what he saw and admitted he spent days contemplating his future.
"I've family over there so they were looking for me to stay," he explains. "They were saying 'stay here, we'll look after you and get you signed up and everything else.' It only cropped up when I got over there, seeing the bright lights, the big pictures and my cousin with the big flashy cars.
"He was saying to me 'you don't need to go home, what's back at home' and he was right, what do I have back home? I didn't have much, obviously my family is there and if it wasn't that close to Christmas I could have stayed there and you never know what might have happened.
"It's unbelievable, the things you can do and see over there. It was hard to come home."
Irvine, who lost his opening flyweight bout at the Rio Games last summer, had been knee-deep in training for the international match against England in Dublin later in December and it was ultimately that fight which convinced him to come home.
A couple of months on, the European Games silver medalist reflects on his decision as a 'wise, smart and mature' one as he refocuses his attention on this summer's European Championships and Tokyo 2020 beyond.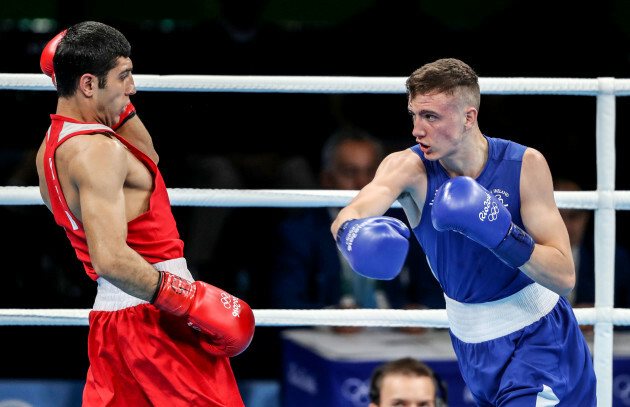 Dan Sheridan / INPHO Irvine in action in Rio. Dan Sheridan / INPHO / INPHO
"Thank God I actually did come home because I'm enjoying being down here [in Dublin] full time. I just thought in my head, I'm only 20 and there's a lot more things happening here. I just have to take small steps at a time and eventually that chance to turn pro will come.
"It was wise, it was smart and it was the right thing to do. I'm only 20 and most people turn professional when they're 24/25 when their body is fully developed and I'm physically just not ready.
"I just need to keep sticking to the plan. Tokyo is three or four years away but the time will fly. I remember sitting in the house watching London 2012 and next thing I was going to Rio. The time just flies.
"Every boxer's dream is to get an Olympic medal and the Olympics for me is still the pinnacle of the sport."
The42 is on Instagram! Tap the button below on your phone to follow us!