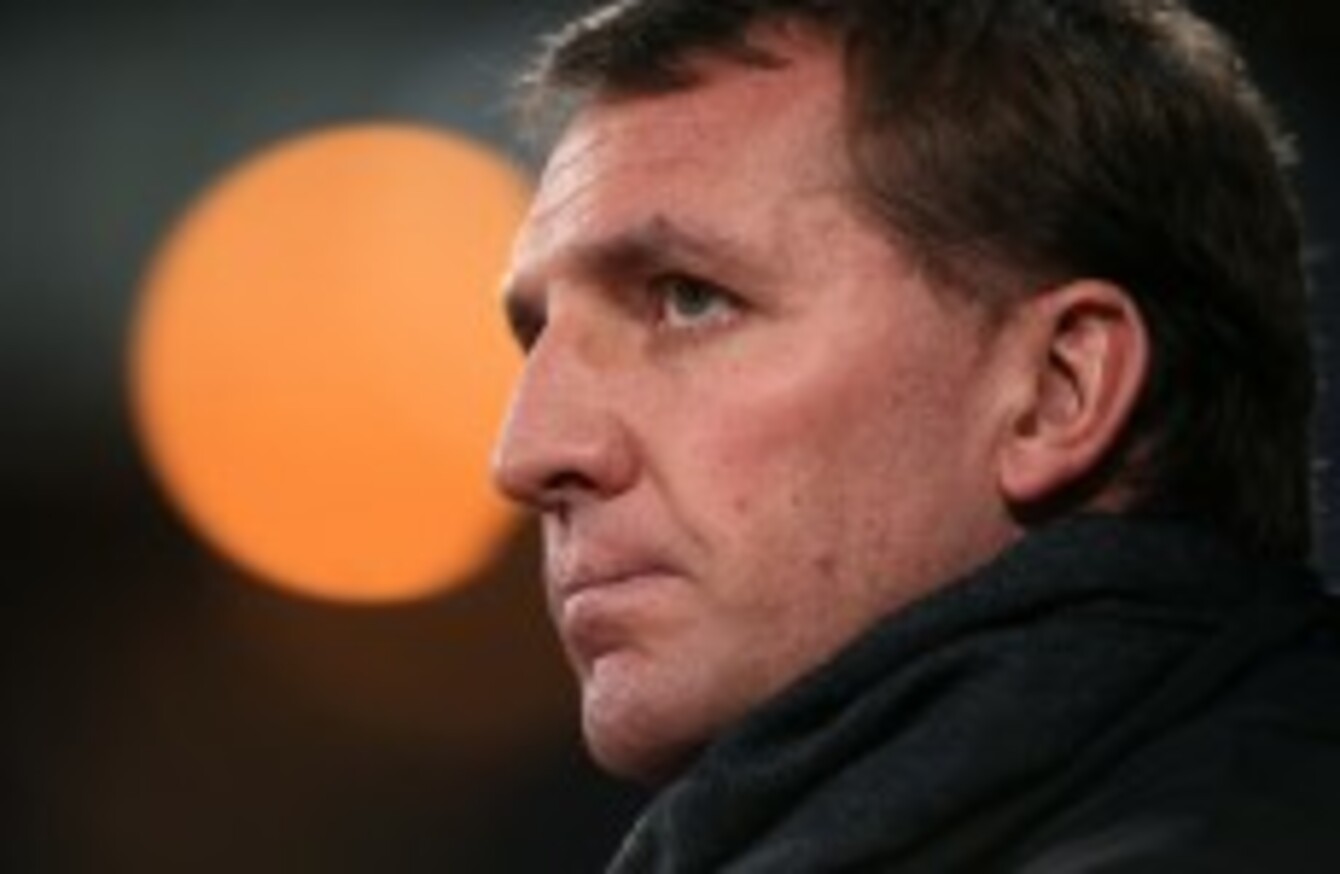 Image: John Walton/EMPICS Sport
Image: John Walton/EMPICS Sport
LIVERPOOL MANAGER BRENDAN RODGERS has dismissed claims made in the Daily Mirror that he and several of his players clashed at a team-meeting at Melwood yesterday.
The tabloid newspaper detailed how Rodgers accused certain players of 'not playing for him' during Saturday's 4-1 away defeat to Arsenal at the Emirates.
Allegedly, some players reacted angrily to the suggestions and spoke out against the manager.
Ahead of his side's FA Cup quarter-final replay against Blackburn on Wednesday, Rodgers gave his take on what occurred:
"We have lots of meetings here in terms of analysing performance and it was no different to a whole host of meetings we have all year. Those meetings helped us recover from the bad start we had to win 10 games out of 13.
It was nothing really; it was just analysing performance, analysing where we are at and then feeding forward to the players. With seven games to go and an FA Cup quarter-final the objectives we can clearly achieve between now and the end of the season. It is just unfortunate something else was made up."
Rodgers was also pressed on comments he made in the immediate aftermath of Saturday's loss regarding Liverpool's Champions League hopes. He told the BBC it would be 'near-on impossible' and 'highly, highly unlikely' that the team will finish in a top-four place.
He sought to clarify those comments this morning.
"After the game I gave an answer which was logical, mathematics really, in terms of the difficulty we have but it is not certainly a mindset."
"Our attitude is to go right to the end. It is going to be difficult for us if the teams above us don't drop points. We would have to win our seven games but it is certainly something we will go into in order to do that."
Having suffered back-to-back league defeats, Liverpool now find themselves seven points from fourth place – that's before Manchester City take on Crystal Palace later tonight.
As well as the drop in form, Rodgers has also had to contend with Raheem Sterling's contract situation – an issue that overshadowed preparations for the Arsenal game.