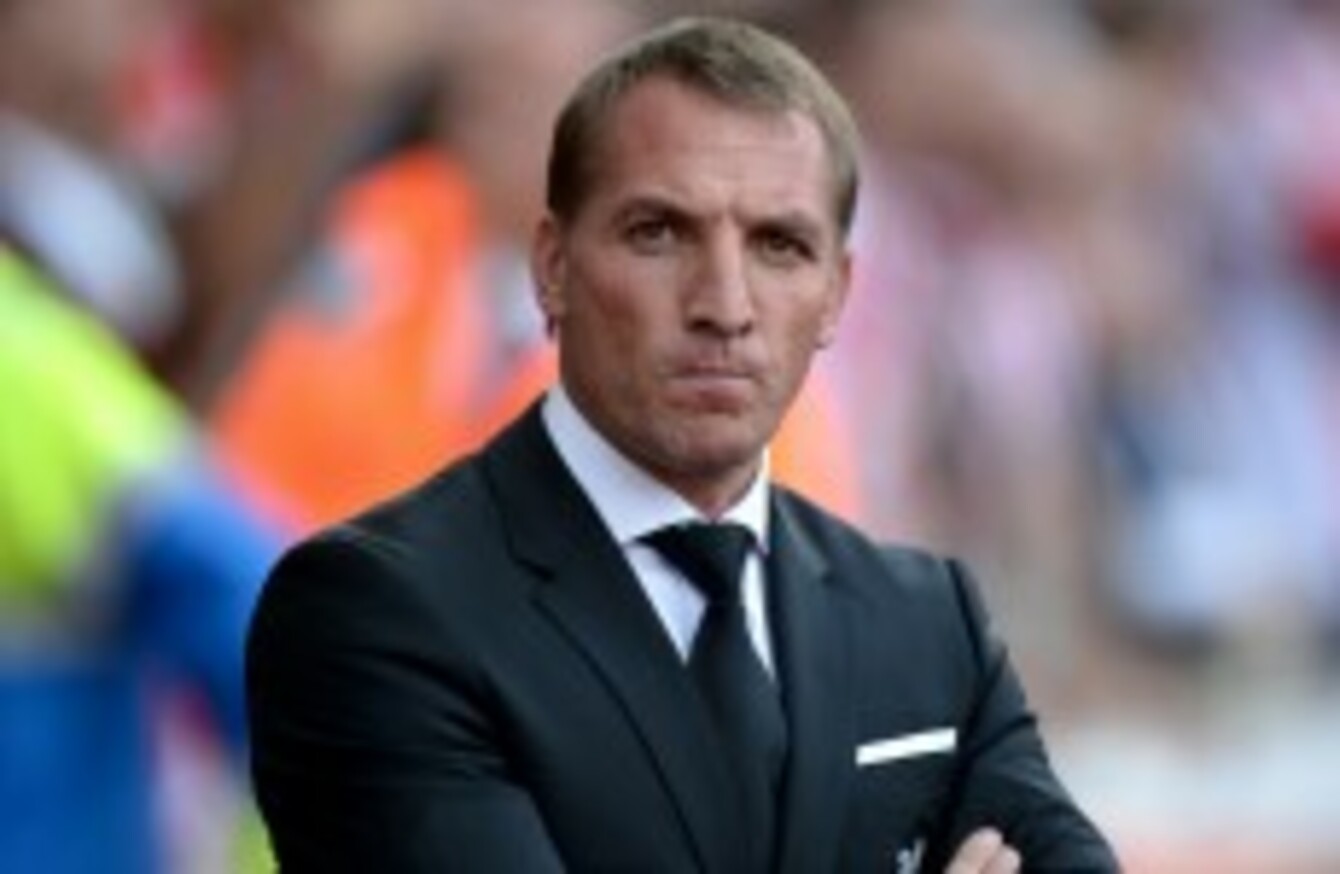 Brendan Rodgers' Liverpool take on West Ham this weekend.
Image: PA Wire/PA Images
Brendan Rodgers' Liverpool take on West Ham this weekend.
Image: PA Wire/PA Images
1. Is Brendan Rodgers talking nonsense?
SPEAKING AHEAD OF this weekend's match, Liverpool boss Brendan Rodgers says: "West Ham at home will be our toughest game of the four [so far]."
Considering that Liverpool have already played both Stoke and Arsenal away, this claim is debatable at best.
That said, West Ham did travel to the Emirates and win 2-0 on the opening day of the season, though the Hammers' home form has been considerably less convincing since then, losing 2-1 and 4-3 to Leicester and Bournemouth respectively.
Though perhaps Rodgers has a point — maybe Slaven Bilic's side are more comfortable playing a pragmatic, counter-attacking style on their travels, rather than having to attack teams they are expected to beat at home.
2. Can Tottenham pick up first win of the season?
It's been a less than encouraging start to the season for Tottenham.
After three Premier League matches, the White Hart Lane outfit are still without a win, having blown leads against Leicester and Stoke respectively, in addition to a 1-0 opening day loss against Man United.
For Saturday's late kick-off, Spurs face an Everton side who have been similarly inconsistent, beating Southampton 3-0, but losing to Man City and drawing with Watford.
Tottenham will be without key midfielder Christian Eriksen, while Harry Kane has had a quiet start to the campaign, though the recently announced arrival of new striker Son Heung-min should take some of the pressure off the 22-year-old England international.
3. Will Herrera be given number 10 role?
(Herrera impressed in the Champions League during the week)
Plenty of attention will paid to the Man United teamsheet ahead of Sunday's clash with Swansea.
The Red Devils finished much better than they started in the Champions League this week against Club Brugge, with Ander Herrera impressing after being moved to the number 10 role following Adnan Januzaj's half-time substitution.
However, Swansea are an entirely different prospect to Club Brugge, with the Welsh side enjoying an impressive start to the season.
Garry Monk's men are unbeaten so far, and caught the eye in particular when they earned a 2-2 draw away to Chelsea.
In Belgium during the week, Herrera looked sharp, but it was against a tiring team who had all but thrown in the towel. Whether the 26-year-old is a long-term solution at number 10 for United remains to be seen.
4. Can one of the biggest shocks in Premier League history happen?
Should Watford pull off a victory away to Man City on Saturday, it would surely be one of the biggest shocks in Premier League history.
Despite only three games having been played, Man City are starting to look a class apart from their rivals already.
David Silva is as good as ever, pulling the strings in midfield, Yaya Toure appears rejuvenated and Raheem Sterling has added some much-needed pace and youthful enthusiasm to the side.
That said, Watford have surprised a few people already with their performances, enjoying an unbeaten start to the Premier League season, so it would be foolish to write off their chances entirely.
5. Will Chelsea's defence tighten up?
Chelsea's defence has looked unusually vulnerable this season.
After three games, they have conceded seven goals this season — that's over 25% of the total tally they let in the 2013-14 campaign, and just two less than the amount of goals they conceded last season at home.
Crystal Palace, meanwhile, have got their campaign off to an encouraging start — they are currently in fifth place having won two of their opening three matches.
Yet despite their recent problems, anything other than a win for Chelsea would be a major surprise — Saturday will be Mourinho's 100th home Premier League game in charge at Stamford Bridge, and of those matches, he has won 76 and lost just one.
Originally published Friday at 7.15pm