The42.ie / YouTube
This post is part of The42′s Facing History series, supported by Cadbury Boost. To read more, click here.
ONE OF THE projects that New Zealand Rugby is proudest of has its roots in Ireland.
We're going back to the early 2000s here, when Brent 'Buck' Anderson had just started in his role as general manager of community and provincial rugby – looking after the structures that turn young Kiwis into All Blacks or life-long lovers of rugby.
Football was a threat to rugby in New Zealand, as it remains today. More and more teachers at primary school level were finding it tough to coach full contact rugby to their students.
"Scrums, lineouts, tackles, they felt kids were going to get hurt, and they were responsible," explains the amiable Anderson when we meet at NZR's headquarters in Wellington.
"The game was complicated and football offered an alternative to them that said, 'chuck the ball out there and tell half the kids to kick it in that goal, the other half to kick it in that goal.'"
Something needed to be done if rugby was not to lose increasing numbers of young children to football. New Zealander Kurt McQuilkin's visit home from Ireland – where he'd been playing with Lansdowne and Leinster – couldn't have come at a better time.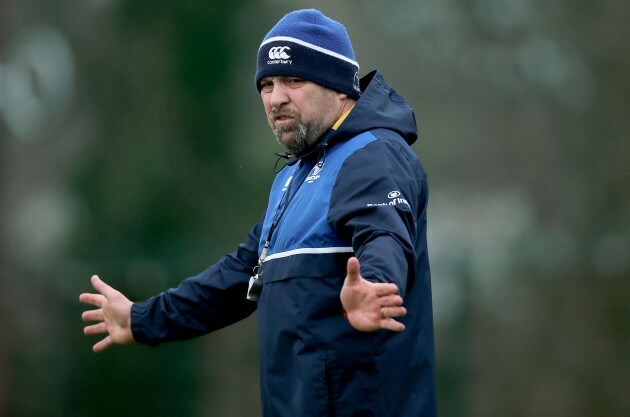 Donall Farmer / INPHO Former Leinster coach McQuilkin helped spark the idea for rippa rugby. Donall Farmer / INPHO / INPHO
The man who would eventually win five Ireland caps brought a tag rugby set back with him, and Anderson and his NZR team were intrigued. Rippa rugby was born.
"We got a busload of schoolkids out to the Sports Institute in Palmerston North and ran them ragged for the day, just trialling different things. From that, some of the rules that we still play developed and they are almost unique to New Zealand."
Rippa rugby is similar to tag rugby, with tags dangling off velcro belts, seven players on each team [boys and girls alongside each other], six tags before a turnover, the aim being to score tries. There is one key difference, however.
"Most people when they play tag, the rip is made, they stop and they back up," says Anderson, "then they pass the ball where the rip was made. In our rules, we don't do that.
"Once the rip is made, the kid within two steps has got to pass the ball – because we're trying to emulate what actually happens in a rugby game and you want the fluidity. We don't want to be stop-start.
"As soon as the rip's made, the first thing they're looking to do is pass the ball. A good chunk of the current All Blacks would have started as rippa rugby players."
Many Kiwi kids begin playing rippa rugby as five-year-olds and continue through their primary school years or with their local club side. The game has become hugely popular, now with national competitions, and NZR rates it as "the single best thing that we've introduced."
It's not a bad starting point. Tackling is introduced before players turn nine or 10, and they will generally be playing 15-a-side rugby by the time they are 12. Of chief concern to NZR and Anderson at these levels is that children simply enjoy rugby.
"We are trying to create a life-long love of the game," says Anderson, a 6'5″ former lock who won one All Black cap in the 1980s.
"We use a dairy farming analogy – 'if you want to have a lot of good cream, you've got to produce a lot of milk.' We're trying to get as many kids playing as possible.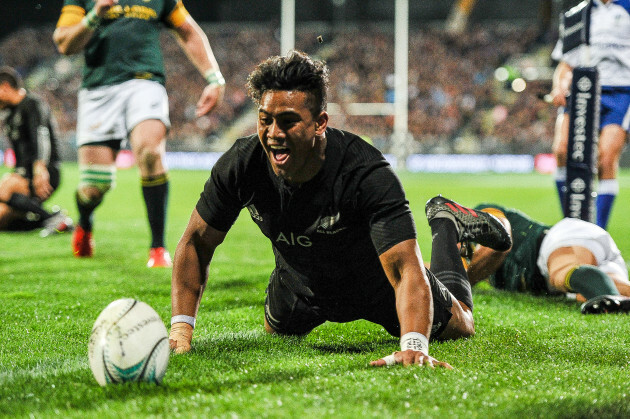 Photosport / INPHO Julian Savea is one of the stars of the current All Blacks side. Photosport / INPHO / INPHO
"We've spent considerable time talking to the kids and asking them what they want and what they like, rather than getting an adult view of the world, which is what happens when you talk to parents and teachers."
There are roughly 86,000 children under the age of 13 playing rugby at present in New Zealand, according to the union's latest figures. 42,000 teenage players. 28,000 adults.
That's a total of around 156,000 players  - with the gender split being 22,000 female and 134,000 male.
These numbers roughly equate to Ireland's, whereas England – the biggest union in world rugby – has well in excess of two million players.
The NZR figures represent a steady rise over recent years, so the union is doing something right. They spend a huge amount of time on researching in detail what young players really want from the sport.
"Ultimately, for the kids it boils down to fun and enjoyment," says Anderson. "That's what they're after. When you talk to them, they're not actually thinking they're going to be All Blacks.
"You constantly hear that it's every Kiwi kid's dream of being an All Black.
"They might play at being an All Black, but the dream of being an All Black is an adult's view looking back. The kids want to have fun, splash around in the puddles, be with their mates."
Essentially, NZR's research shows that young rugby players want meaningful competition, excellent skill development, coaches who are going to make them better, and "above all, not taking it too seriously."
NZR pushes to make sure that there are enough teams in each provincial union and schools competition to ensure a wide variety of opposition, rather than have teams playing the same sides over and over again.
On top of that, each and every game must be genuinely competitive in underage rugby.
"Meaningful competition isn't winning by 100 points or losing by 100, when you talk to kids," says Anderson. "Even in the teams that win by 100, the kids get bored with it.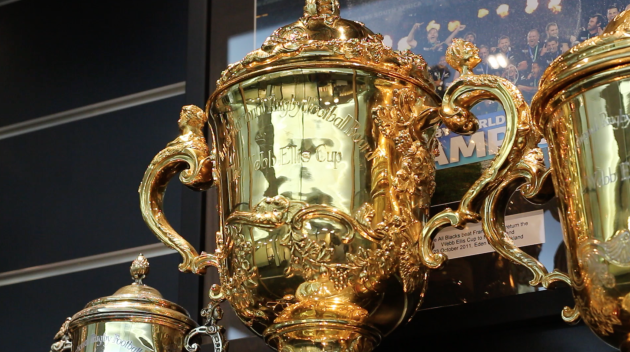 Eoin Lúc O'Ceallaigh / The42 There are two of these at NZR headquarters. Eoin Lúc O'Ceallaigh / The42 / The42
"That's often a couple of superstars who score all the tries and the other 13 kids are going, 'Well, the coach is just making me shovel the ball onto the fast guy and away he goes.' He finishes with 10 tries and thinks he's it."
In such cases, coaches from both teams must come to a solution that will balance the game out in the second half – taking off a star player, or shifting the player to where they can do a little less damage.
There is also a guideline that ensures every player gets on the pitch for at least half of each game.
"It's not universally accepted by all the coaches who are absolutely determined to win the local U10 competition, which apparently is really important.
"But when you talk to the kids, the one thing they don't like is going to training twice a week and then getting 10 minutes of garbage time on Saturday. They've signed up to play rugby."
NZR is also working hard to get more clubs and schools to pick three even teams if they have a large numbers of players – rather than A, B, and C teams selected purely on ability.
"Because at a young age, you don't know how many of those 'no-hopers' are actually going to come through," explains Anderson. "The A team will win easy and the players don't actually develop their skills when they win easy.
"Again, that's not universally accepted at all, but we're still working towards it and keep trying to put the message out there. Give these kids good coaching, give them a fun environment, a good competition. We'll keep them in the game longer and rugby is a late-developing sport."
Weight gradings are another fascinating NZR initiative – even if some provincial unions simply don't have enough players to make them workable.
In the north of the country, the Auckland, North Harbour and Counties Manukau unions are aligning to offer weighted grades. Players can play at U15 and U50kg grade – "effectively, the jockeys" – then U17 and U65kg, before a final U19 and U80kg grade.
"You can only do it where you've got enough playing numbers, but it's much better than the option – which we do have in some provinces – of it just being a straight age grade," says Anderson.
New Zealand Rugby's HQ in Wellington.
The weight gradings vary from union to union and competition to competition, but certainly there is sense in the initiative. Those smaller players who have physical reservations about going up against 130kg schoolboy tightheads – commonplace in the Auckland 1A competition – are catered for.
Schools rugby is a big deal in New Zealand. Live television screening of the games, eye-watering budgets for First XV rugby, scholarships. There are positives and negatives to that profile.
"We've got to be careful that it doesn't become the only focus," says Anderson, who once played with Garryowen alongside the likes of Philip Danaher. "It can become a part of the school marketing plan.
"What's happened to the kids who have worked through the grades in your school and want to be a First XV player? Then they turn up to school and realise they've got someone into the school in their position [on a scholarship].
"That's not enjoyable, that's not me getting better, 'I'll go and do something else.'
"The profile part of it – kids want to be part of their school, and want to be part of something bigger than themselves. Being on TV, being in those top competitions, is part of what motivates them, keeps them enthused and keeps them loving the game. There's a real balance in there."
Anderson also stresses that playing First XV rugby for the biggest school in New Zealand shouldn't be seen as the be-all-and-end-all.
"If your skill level, aptitude and physique is right for the game, those kids will be identified and they'll come through."
Nehe Milner-Skudder is a fine example, having studied at Queen Elizabeth College in Palmerston North, where rugby is far from being a focus. He enjoyed the game, worked hard on his skill levels and, down the line, helped the All Blacks to the 2015 World Cup.
Helping schools players deal with the pressure of moving into professional rugby, and the agents that attracts, is part of NZR's work too.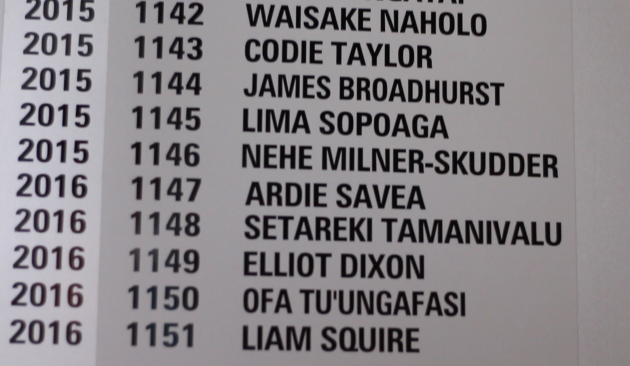 Eoin Lúc O'Ceallaigh / The 42 Some of the most recent All Blacks. Eoin Lúc O'Ceallaigh / The 42 / The 42
The Jock Hobbs U19 tournament, where the provincial unions play over nine days, involves workshops on dealing with agents, pursuing education, nutrition, and managing workloads. The provincial unions are also encouraged to work with players' parents.
Senior club rugby in New Zealand is not what it once was, echoing the AIL in Ireland. Whereas All Blacks like Bryan Williams, Andy Leslie, and Anderson himself once graced the club pitches, Test players are rarely if ever seen now.
"That doesn't mean those clubs aren't still important in their communities," says Anderson. "Our view would be that [club rugby] has found its place. We all talk about 'back in the day' and we can be looking through rose-coloured glasses.
"I still remember being at my club 30 years ago, the club captain complaining about the Senior A team. This was in the amateur days, he was saying they didn't stay and clean the dressing sheds, they expected everything done for them, they only wanted the gear bag, they never turned up to the AGM, all of that.
"If you go to a club today, I know for a fact the same commentary will happen."
New Zealand Rugby also continues to see swathes of players in their early 20s leave the country for a year or two on work permits in Europe.
No sign of a professional contract at home? Use your rugby talent up in England, Ireland, France or Scotland to pick up a job and accommodation or simply see the world. Anderson's own son, Jack, is currently playing with Thomond in Limerick.
Right now, with playing numbers gradually growing and the All Blacks dominant at Test level, life looks rosy for New Zealand Rugby.
But there are more threats than ever to rugby's position of dominance as the national sport. NZR see football, basketball and everything else as "a threat."
"In a previous life, I was working in a secondary school and when I was first working in the school over in the Wairarapa, we had about 12 sports kids could play," says Anderson.
Photosport / Pablo Gasparini/INPHO Not every player in New Zealand will be an All Black. Photosport / Pablo Gasparini/INPHO / Pablo Gasparini/INPHO
"I went away from that school for 12 years and I came back to it, and in the interim those sports had grown to 30. If they're not having a good experience in your sport, well teenagers will go and find something that does give them a good experience.
"We can't rest on our laurels. We want the kids playing rugby. Everything we've learnt in our research says the earlier they start, the longer they'll play.
"The longer they play during their formative years, as teenagers, the more likely they are to play later as an adult club player, but also to be a spectator, a fan, a supporter of the game.
"Ultimately, that also helps to drive the revenue profile that we need to keep players in New Zealand. That ultimately means that the All Blacks stay extremely competitive on the world stage."
The42 is on Snapchat! Tap the button below on your phone to add!