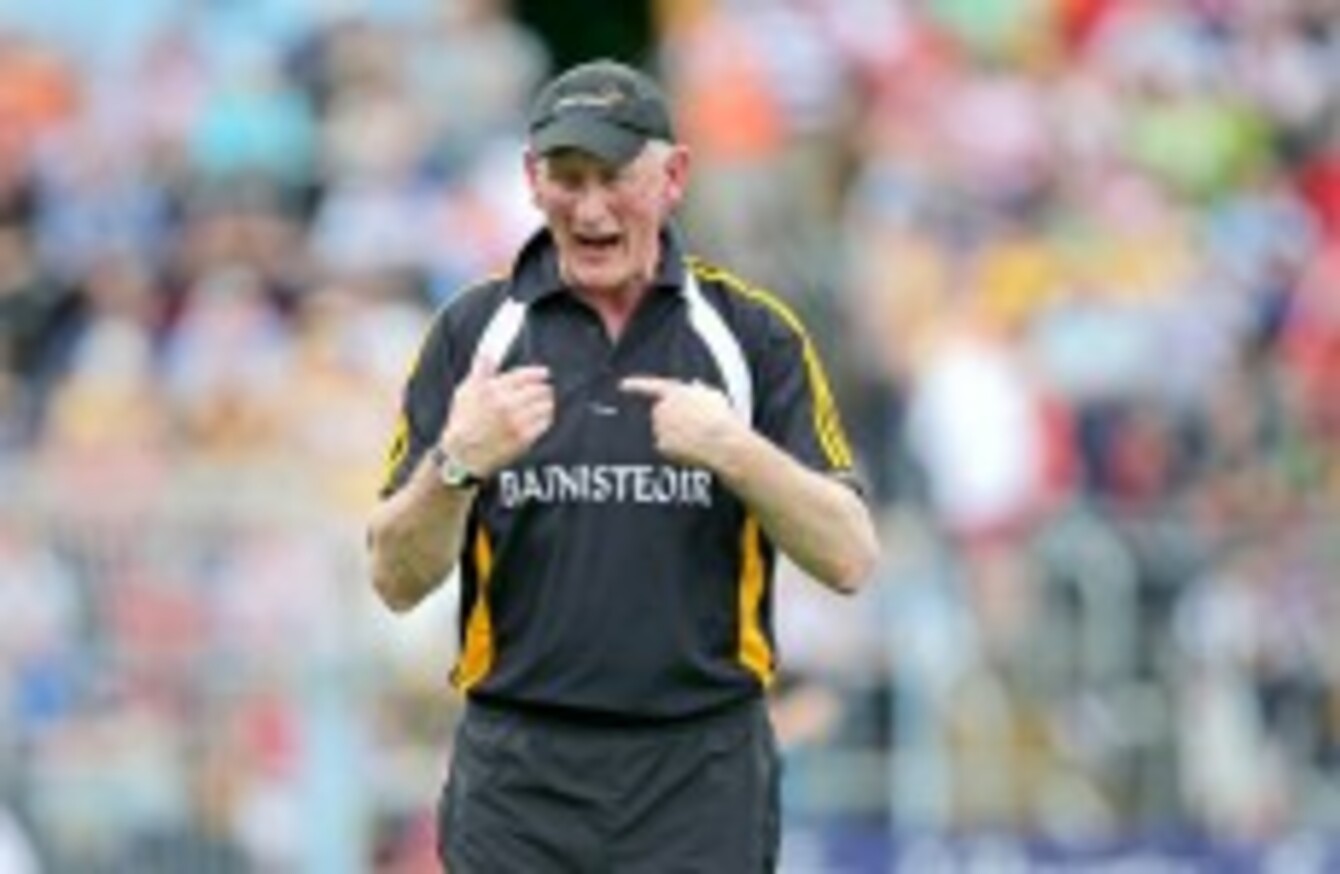 Brian Cody feels he now has a better idea of who will start for Kilkenny in the Leinster SHC.
Image: Morgan Treacy/INPHO
Brian Cody feels he now has a better idea of who will start for Kilkenny in the Leinster SHC.
Image: Morgan Treacy/INPHO
THE COMPLEXION OF Kilkenny's championship team moved a step further towards completion at the Gaelic Grounds yesterday.
Brian Cody watched young players continue to shine in the audition process and put their hands up for summer inclusion.
Kilkenny booked a place in a league final for the tenth time under Cody's watch with victory over Galway. A limp first-half display morphed into a more composed showing in the second-half as they prevailed by four points.
Old experienced heads commanded the stage but so too did their younger comrades. Wing-back Padraig Walsh walked away with the man-of-the-match award and corner-back Brian Kennedy was not far behind him in the claims for that honour.
"They definitely played well, that's why they're on the panel," admitted a content Cody afterwards. "Their ambition is to break onto the team and that's what they're trying to do.
"The panel has been tested very, very much during the League. Places are still up for grabs very definitely. Whether they're young faces or old faces or there a while or there a short time.
"That's the position we wanted to be in. We're in the final – it's a big game in two weeks against Tipperary so we'll look forward to that one."
There's comfort for Kilkenny in possessing that defensive strength in depth on a day when they did not spring Tommy Walsh from the bench and Jackie Tyrrell was ruled out through injury. The prognosis on Tyrrell is not a major long-term concern.
There may have been some anxiety amongst supporters with Kilkenny's showing in the first-half. Cody wasn't reaching for the panic button at the interval and didn't buy into the theory that Kilkenny were playing with the handbrake on either.
"Not a hope. I don't think it's something you can do either. You can pretend you do if you lose. No, there's no holding back. You just go out and try to win the game that you're playing.
"You realise that there's a lot of time left in the game. Worried is not the word I'd be using. You'd be just seeing how things go, see how things went in the first half and see what you're trying to drive things on for the second half.
"We got into it early (in the second-half) and picked up the pace of it a bit better. We worked a bit harder. We got a good start – a nice few points in a row and we got a goal.
"You realise you have to pick the pace a bit too, you know. And you try to do that. It comes from hard work really."