1. Lee Sharpe award for dignified celebration of the year:
Waterford's Eoin Kelly and John Mullane for this effort in front the Davy Fitz's Clare bench this summer. (Pic: Inpho)
2. Loltastic Meme of the year
Eli Manning looking at things:
3. The President van Rumpoy award for European cohesion
Has to be le Joey for trying to bring England and France that little bit closer this year.
YouTube: Beanyman62Sports
4. The not-Time magazine man of the year
Step forward Mr Joe Brolly. The former Derry star offered up a kidney for a fellow clubman. It was ultimately in vain but the Sunday Game pundit showed unbelievable character. Let's hope the story eventually ends happily for everyone.
5. YouTube most visited in TheScore.ie offices, apart from Zlatan's goal?
Cookie Monster doing Call Me Maybe, obviously.
YouTube: Sesame Street
6. The perpetual Paul Galvin award for brave wardrobe decision
Let's not kid ourselves shall we? There's no competition; Kenny Egan's denim jacket.
7. The Tom Selleck in recognition of ridiculous facial hair, sponsored by Gillette
You called him a gentleman thief. Said he looked like he was about to tie a damsel to some train tracks. Ladies and gentlemen: Mr Ray Houghton.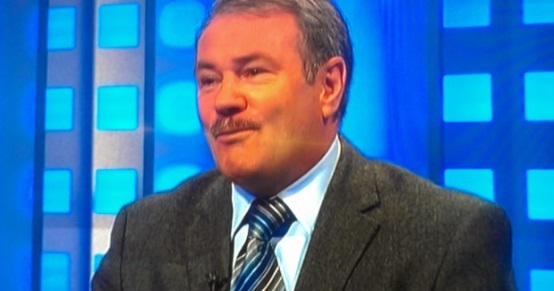 8. The Michael O'Hehir prize award in recognition of year's best shemozzle
Remember February? No us too — but you might recall the crazy scenes in Germany when David Haye turned up at one of Dereck Chisora's post-fight press conference. It all kicked off.
YouTube: WorldBoxingTV2
9. The Marty Morrissey 'Thankless job' Award
Come on down, the woman from the Six Nations — Christine Connolly — who had to tell the Stade de France that the game against Ireland was off. Tough crowd.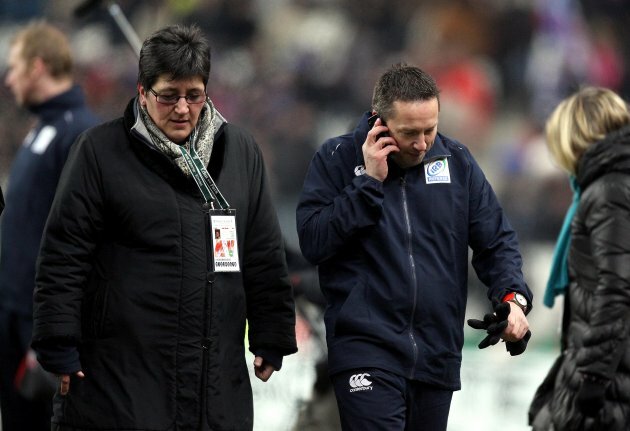 Pic: INPHO/Dan Sheridan
What have we forgotten?