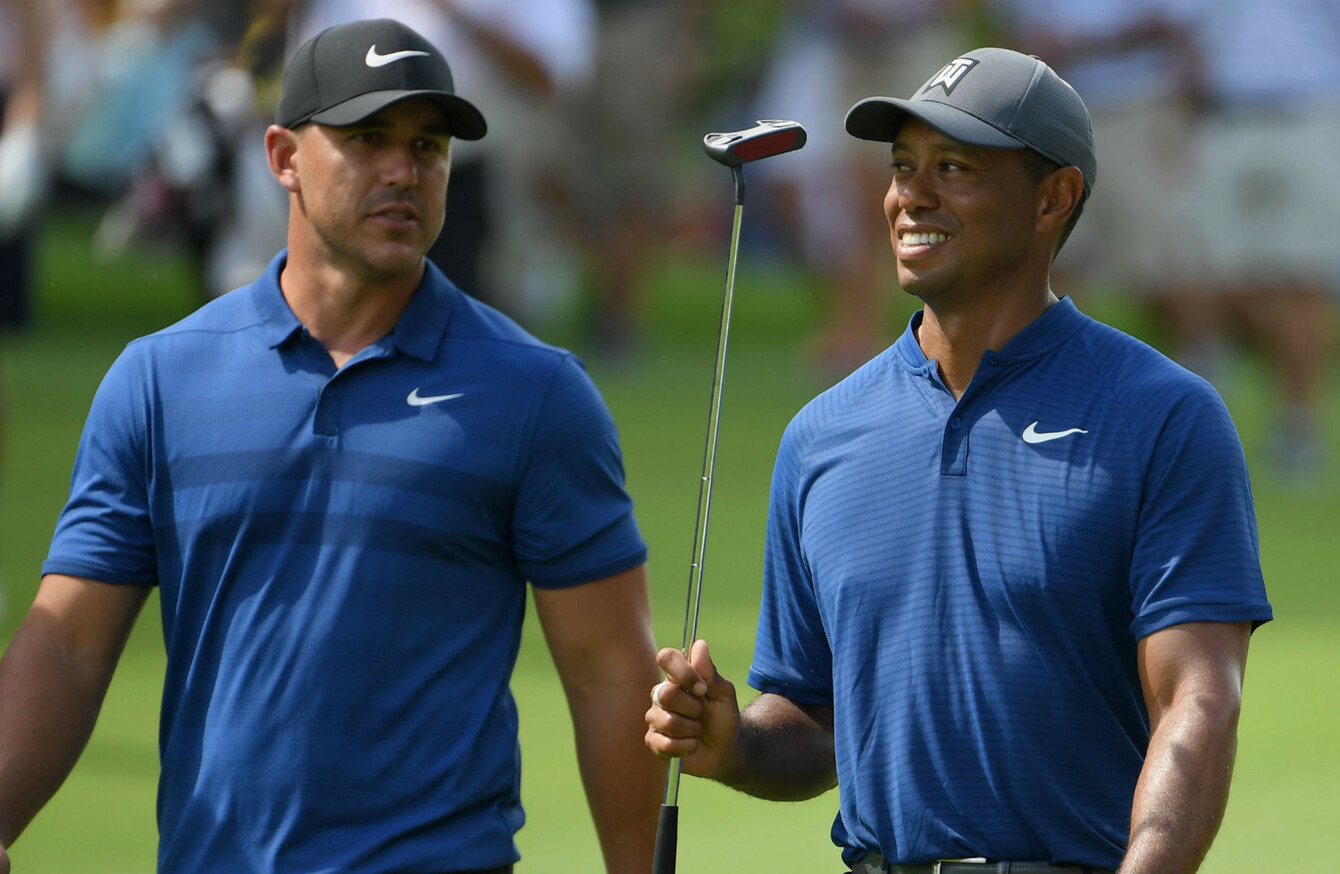 Brooks Koepka and Tiger Woods
Brooks Koepka and Tiger Woods
BROOKS KOEPKA EXPRESSED his surprise at being congratulated by Tiger Woods after claiming victory at the US PGA Championship earlier this month.
Having won back-to-back U.S. Opens, Koepka took his major tally to three in just over 12 months as he finished two shots clear of second-placed Woods at Bellerive Country Club.
During the height of his powers, Woods developed a reputation for being a fierce competitor, and one who was unlikely to mingle with his peers when there was business to attend to on the course.
Facing reporters ahead of this week's Northern Trust at Ridgewood, Koepka recalled his post-round handshake and embrace with the 14-time major champion, who appears to have mellowed after his injury-enforced absence from the game.
"Obviously I wasn't expecting it," said Koepka.
And I made the turn around that corner and I saw him and I was, like, kind of in shock a little bit to think he waited around for 30 minutes just to watch me finish.
"And he said, 'Congrats.' And I think I told [Woods], 'I heard you' (the spectators reactions to Woods on the course). I think that's what I said to him.
"And it's nice. Anytime you can get some congratulatory [messages], anything said or the guys waiting around the green, that's always nice.
"You're out here so many weeks a year, and sometimes away from your family, and the tour kind of becomes your family.
"So when you have these guys hanging around, it's special. And especially coming from him."
- Omni
The42 is on Instagram! Tap the button below on your phone to follow us!