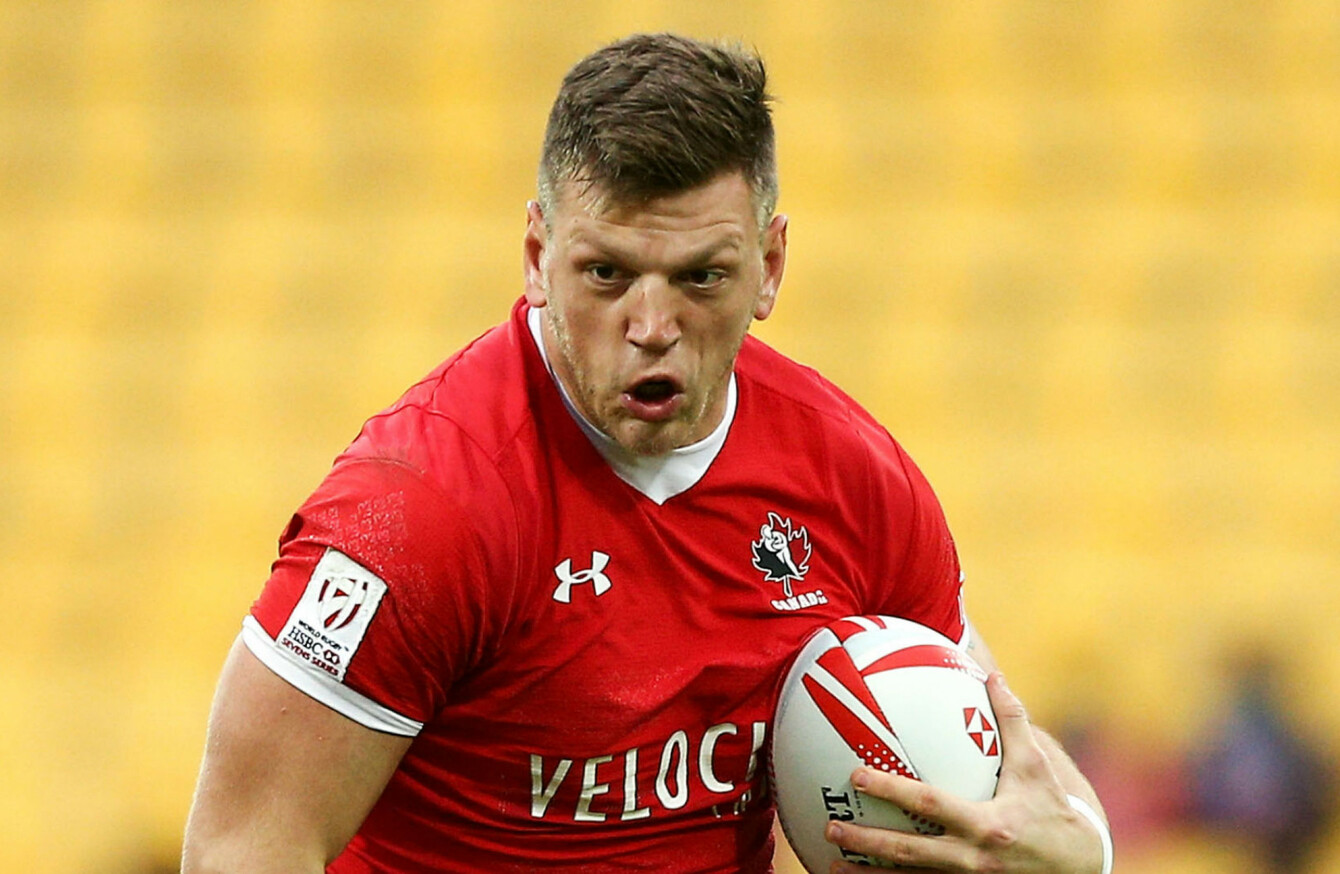 Adam Zaruba playing for Canada.
Adam Zaruba playing for Canada.
CANADA RUGBY SEVENS wing Adam Zaruba's career could soar to new heights in the NFL after he signed a three-year deal with Philadelphia Eagles.
The 26-year-old impressed in a trial with the Eagles last weekend, two months after winning a World Series bronze medal for his country at the London Sevens.
Zaruba played American football at secondary school and university before turning his attention to rugby, but will now get the chance to make a name for himself in the NFL.
He posted on Instagram: "Today marks the start of a new journey! I am so incredibly thankful for this opportunity and very excited to be an Eagle. I don't know how long it will last, but I will cherish every single day and try to be better than the day before.
"Many people were involved in making this possible and I just wanted to say thank you from the bottom of my heart. Time to go to work!"
Source: RugbyCanada Communications/YouTube
Zaruba will be hoping his NFL career lasts longer than that of Jarryd Hayne, who had a short spell with San Francisco 49ers before switching back to rugby league.
Weighing 265 pounds and standing at six-foot-five, Zaruba has been recruited by the Eagles as a tight end.