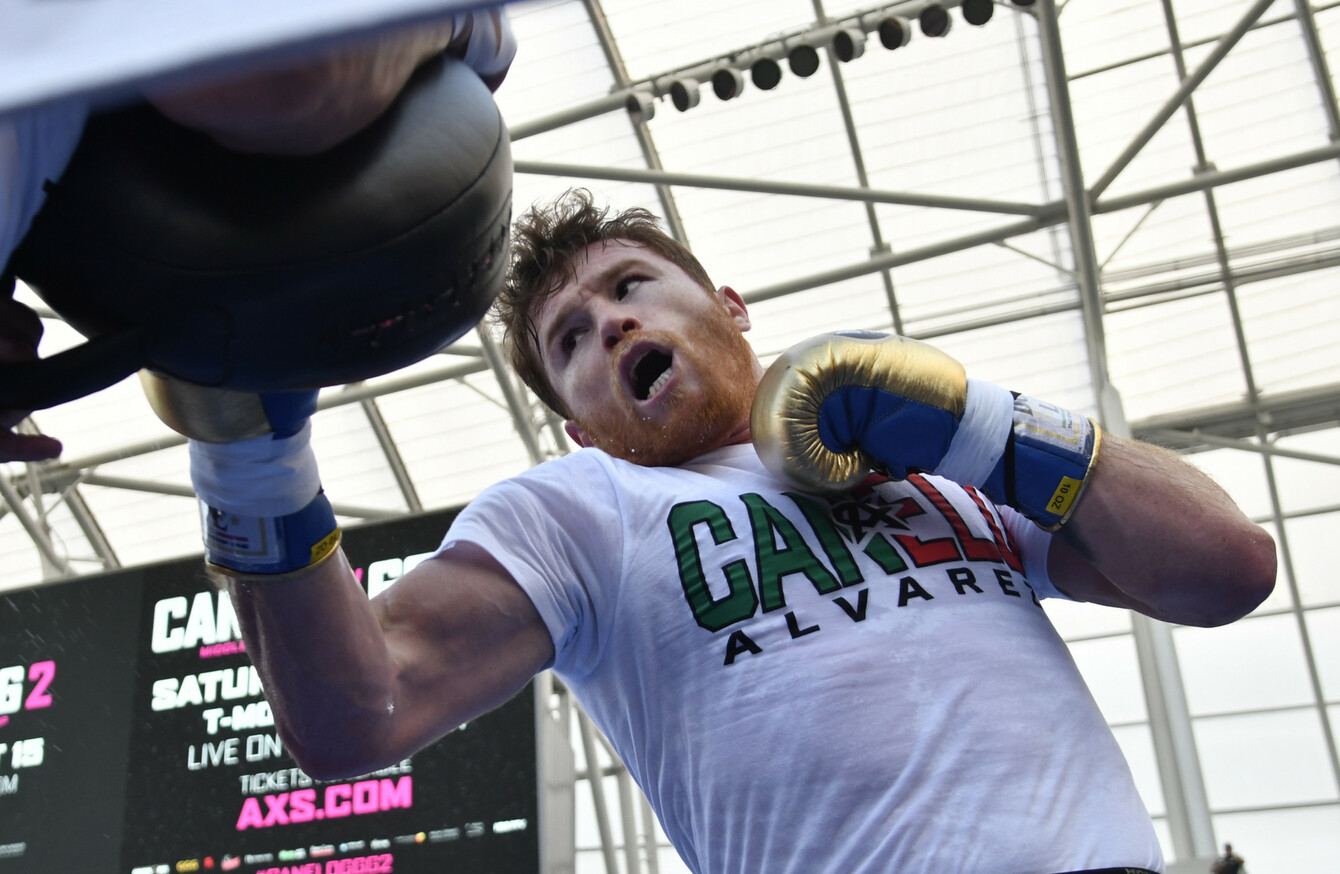 Image: Gene Blevins
Image: Gene Blevins
SAUL 'CANELO' ALVAREZ says Saturday's long-awaited rematch with Gennady Golovkin has become personal following months of accusations from the Kazakh regarding Canelo's failed drug tests back in February.
The Mexican boxing superstar tested positive for the banned substance Clenbuterol — revelations which only came to light weeks after the tests in question — and received a backdated six-month suspension from the Nevada State Athletic Commission which meant his May rematch with 'Triple G' was cancelled and later renegotiated for this weekend.
Canelo has remained steadfast in attributing his doping violation to meat contamination in his homeland — a widely reported issue for the bones of a decade. Golovkin, however, has scoffed at the very notion at every turn, including at his media gathering on Tuesday.
Speaking minutes after the conclusion of Golovkin's half-hour chat with the assembled press, Canelo vowed to make the undefeated world champion eat his words as well as those of his trainer, Abel Sanchez, and claimed their loaded barbs have served only to fuel his efforts throughout his training camp.
"I'm bothered by all the stupid things that they've been saying, and I've been using it as motivation in my training for this fight," Alvarez said through his translator.
"In the fight, you'll see how it bothers me on Saturday night.
Maybe they believe that what they said will get me mad, and, you know what? They did it. I'm angry. And I'm going to use that in my favour in this fight.
"I'm going to go in there to knock him out — that's what I'm preparing for. However, I'm also ready for this fight to go to a decision. I'm ready to fight round by round to complete my objective.
"Every night when I'm in bed before I go to sleep, I visualise what I have to do to get the knockout.
"I know it's gonna be a tough fight. I know it's gonna be very tough, but it's a matter of time."
Canelo vowed to use his anger "intelligently" at the T-Mobile Arena in three nights' time, acknowledging that for someone lacking his considerable experience, hot-headedness might well be an issue in similar circumstances.
He's not convinced by Golovkin's mindset in the lead-up to their sequel, however. The Guadalajara native laughed when it was put to him that Golovkin had accused him of sporting needle marks on his body prior to their original contest last September (the Kazakh did admit that he had only seen pictures, and hadn't noticed anything in person).
"Those are the kicks and screams of someone who is drowning," Canelo said. "These are excuses that they are making for what's coming this Saturday, which is a loss for them.
"Look, I've been monitored [by anti-doping bodies] for most of my career. I've been monitored by VADA since 2011. That's why we have authorities — if I was on something, they would have picked it up [before February].
What are they
really like?
Rare insights on sport's biggest names from the writers who know them best. Listen to Behind the Lines podcast.
Become a Member
"I feel that they're not confident," Alvarez said of Team GGG.
It's been a lot of excuses and a lot of requests – the barriers, the national anthem. They said it was gonna take too long. They talked about the judges, but they did leave the judge that scored him the victory. They did that. But it's just been a bunch of excuses.
It was put to Alvarez that, moments prior, Golovkin had claimed that his feud with Alvarez was "more business" than personal in its nature.
The Mexican responded with a smile:
I don't know what kind of 'business' he wants, but for me, it's personal. It's personal because of what he has said.
The42 is on Instagram! Tap the button below on your phone to follow us!