LEINSTER SCRUM COACH Marco Caputo has left his role with the province 'with immediate effect', a statement confirmed today.
The former Australian international was installed as a replacement for Greg Feek – who moved to focus solely on the national team – before the start of the season, but now takes his leave less than two weeks after the departure of head coach Matt O'Connor.
"Over the last few weeks, I took the time to seek out the opinions and thoughts of various people both inside and outside the Leinster Rugby environment about my future," Caputo says in today's statement.
"I believe that my decision will give the new coaching and management staff the best chance of a fresh start for the new season."
The absence of Caputo will leave Leinster's backroom staff relatively threadbare during pre-season and the World Cup period as skills and kicking coach Richie Murphy leave them down a third man as he is called away to work with Joe Schmidt's national team.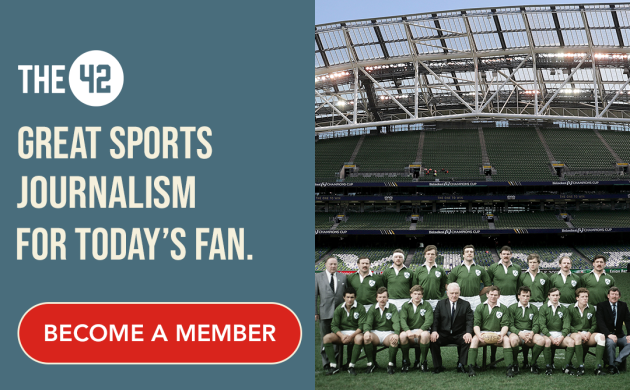 While wishing Caputo well on his way out today, CEO Mick Dawson confirmed that forwards coach Leo Cullen and head of fitness Dan Tobin would preside over pre-season training while the recruitment process continues in the shadow of September's World Cup.
"The search for a head coach is ongoing," says Dawson, "but we are in no immediate rush either. The most important thing is to get the best man for the job."