Carbery Rangers 1-15
Ballincollig 1-12
Denis Hurley reports from Páirc Uí Rinn
FIVE POINTS FROM play by the outstanding John O'Rourke were central as Carbery Rangers were crowned Cork senior football champions for the first time at Páirc Uí Rinn this afternoon with victory over Ballincollig.
Two years ago, against the same opposition in the final, the Rosscarbery outfit had scored an early second-half goal to go four points ahead but had failed to build on that.
This time, when Chris O'Donovan netted in the 38th minute to make it 1-10 to 0-9, they ensured that the cushion was built on, with points from O'Rourke in the 43rd and 46th minutes putting them six clear.
The same gap pertained in injury time when Ballincollig were awarded a penalty, which Cian Dorgan converted to bring his personal tally to 1-7.
There was time for Ned English's side to go in search of what would have been a dramatic late equaliser, but the Ross defence, outstanding throughout the championship, held out to ensure that the Andy Scannell Cup would be coming west.
An even first half saw the sides level on six different occasions after John Hayes and Brian Shanahan had opened the scoring for Carbery Rangers only for Dorgan (two) and Ian Coughlan to respond for Collig.
Hayes had a couple of lovely scores while all but two of Ballincollig's points were frees, with goal chances at a premium. O'Rourke's second made it 0-8 to 0-7 at half-time and then he and Seámus Hayes were on target early in the second half to open up the game's biggest lead up to that stage, 0-10 to 0-7.
While John Miskella and Coughlan, with a free, cut the gap to a point again before Ross hit for their goal, O'Donovan finishing well after wing-back Jerry O'Riordan had made a great run.
Dorgan replied with a long-range free and then had an effort which hit the post and nearly fell into Coughlan's hands but instead Ross broke and O'Rourke pointed before adding another and from there they were never likely to be caught.
Ballincollig had a glimmer of hope when Noel Galvin was fouled for a penalty and Dorgan converted, but Ross were not to be denied.
Scorers for Carbery Rangers: John Hayes (0-2 frees), John O'Rourke 0-5 each, Chris O'Donovan 1-0, Séamus Hayes 0-2, Brian Shanahan, Jerry O'Riordan, Robbie Kiely 0-1 each.
Scorers for Ballincollig: Cian Dorgan 1-7 (0-5 frees, 0-1 45), Ian Coughlan 0-2 (frees), John Miskella, Seán Lucey, Cian Kiely 0-1 each.
Carbery Rangers
1. Paul Shanahan
8. Kevin MacMahon
2. Micheál Kelly
6. Thomas O'Rourke
7. Jerry O'Riordan
5. Robbie Kiely
4. Pádraig Hodnett
3. Brian Shanahan
9. James Fitzpatrick
10. Alan Jennings
13. John O'Rourke
12. Brian Hodnett
11. Chris O'Donovan
14. Séamus Hayes
15. John Hayes
Subs
24. Declan Hayes for Chris O'Donovan (44)
18. Mick O'Donovan for MacMahon (50).
22. Cathal O'Rourke for Séamus Hayes (54)
21. Michael Mennis for Mick O'Donovan (54, injured)
23. Kieran Fitzpatrick for Brian Hodnett (59)
19. Stephen Murray for Jennings (60)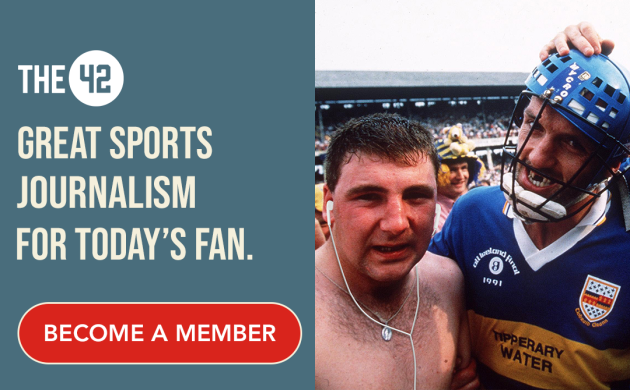 Ballincollig
1. David Lordan
2. Shane Murphy
4. Eoin Hegarty
3. Liam Jennings
5. Seán Lucey
6. Noel Galvin
7. Cian Kiely
8. Seán Kiely
9. Ciarán O'Sullivan
10. Robert Noonan
11. Patrick Kelly
12. George Durrant
13. Cian Dorgan
14. Ian Coughlan
15. John Miskella
Subs
23. Kevin Browne for Durrant (44)
21. John Kelly for Coughlan (50)
17. Luke Fahy for Noonan (59)
Referee: Kevin Murphy (Nemo Rangers)