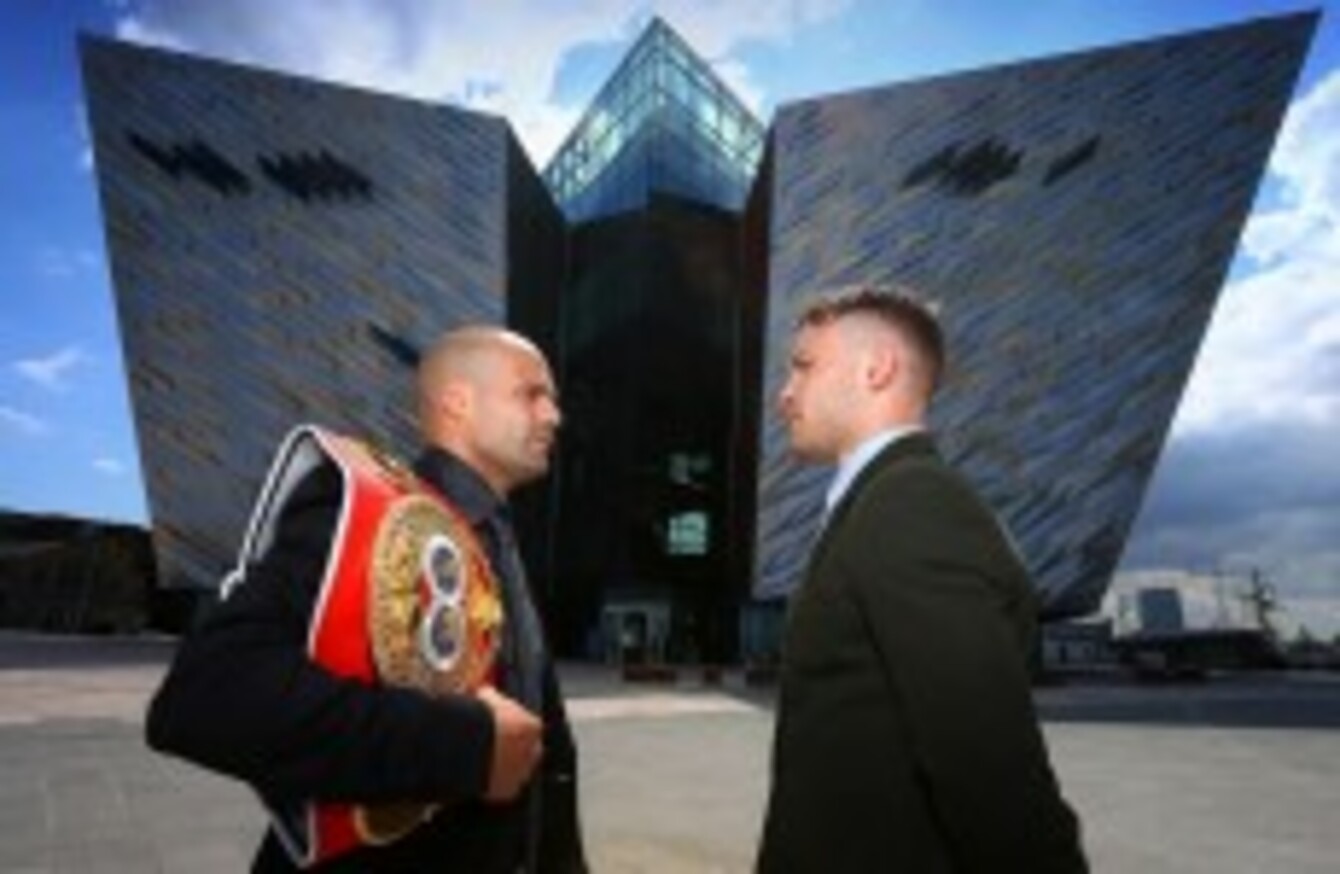 Image: Photographer - William Cherry
Image: Photographer - William Cherry
CARL FRAMPTON WILL try to spark Kiko Martinez's short fuse before their world title showdown.
'The Jackal' took Martinez's European belt with a thundering right hand when the pair last met in February 2013.
It was a definitive finish after a week of trash talk from both boxers before they set foot in the ring.
Martinez will have revenge on his mind when he defends his IBF Super-Bantamweight belt in a purpose-built 16,000-seater on the historic Titanic Slipways next Saturday night.
Frampton believes he can get under the Spaniard's skin if the pre-fight verbals kick off again.
"He's very emotional and can be wound up easily," the 27-year-old said at an event in Dublin yesterday.
"He says a few wee things off the cuff.
"He'll probably come over here with it in his head that he's not going to bite this time — but he's easily wound up so he might bite again!
So is the pressure on Frampton to deliver a knockout punch or a knockout line?
"I don't know, maybe a bit of both!" he laughed. "We'll take it as it is."