Updated 18.05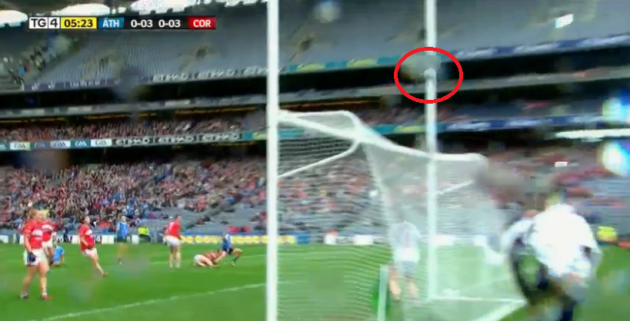 DUBLIN COULD LODGE an appeal against the result of today's All-Ireland Ladies football final after they had what appeared to be a legitimate point controversially waved wide.
Cork claimed a remarkable six-in-a-row — and their 11th senior crown in 12 seasons — with a 1-7 to 1-6 win in front of a record crowd of 34,445 in Croke Park.
Ephie Fitzgerald's side led by four points inside the final minute before Sinead Ahearne's late penalty for Dublin cut the gap to the minimum.
And controversy reigned at the final whistle as the focus turned to a disputed Dublin point in the 22nd minute.
This effort by Carla Rowe was waved wide by the umpire on the near side at the Hill 16 end, but TV replays indicated that it had snuck inside Martina O'Brien's left post.
With the Hawk-Eye system not in operation to review the score, referee Brendan Rice acknowledged the umpire's call and allowed the game to continue.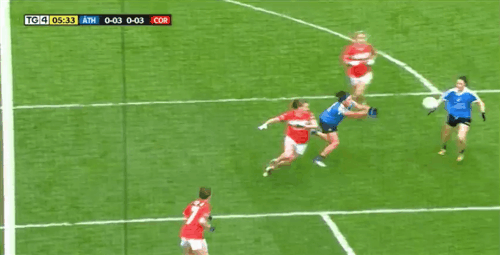 Speaking ahead of last year's final, LGFA President Marie Hickey explained why Hawk-Eye was not in use:
We did discuss it but we decided not to go with it this year. We're going to look at it again for next year (2016).
At the time, when we looked at it, we realised that there had to be a recalibration for the size of the ball and that that would actually take longer than the time-frame that we had at the time.
There's a cost factor as well, obviously, so we'll look at it again next year.
The LGFA have yet to make any comment on today's incident.