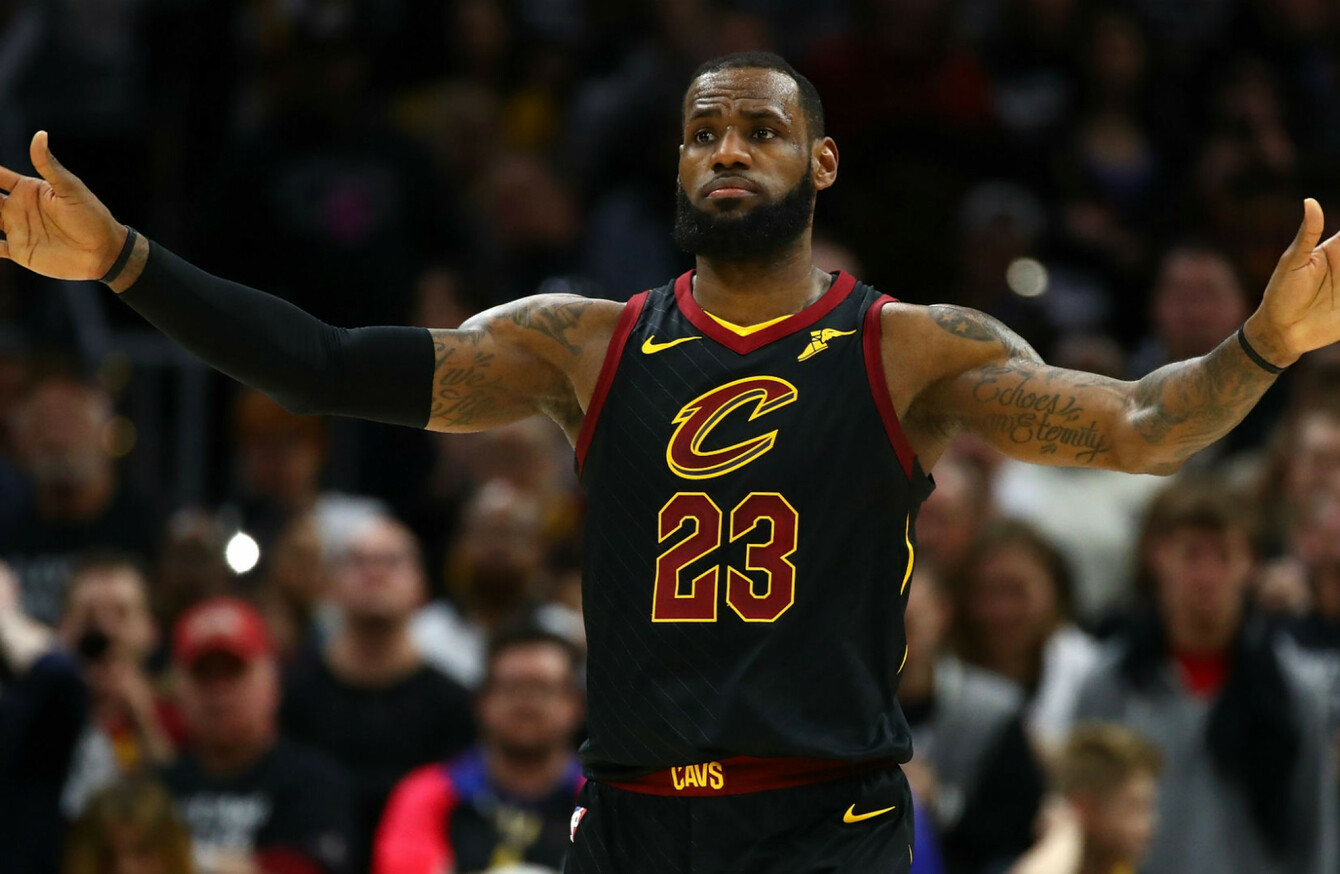 Imperious: LeBron James.
Imperious: LeBron James.
LEBRON JAMES FLIRTED with a triple-double as the Cavaliers completed the four-game sweep over the top-seeded Toronto Raptors with a 128-93 win in Cleveland.
After doing most of the heavy lifting all on his own last series against the Indiana Pacers, James received help this time around. Still, James continued his own elite form by scoring 29 points with 11 assists and eight rebounds.
Kevin Love, after struggling last series, scored 23 points on eight-of-13 shooting with six rebounds. Love also added two blocks and two steals, while finally rounding back into form.
All five of Cleveland's starters scored in double figures on Monday, with Kyle Korver adding 16 points, JR Smith finishing with 15 points, and George Hill pitching in with 12 points.
The Raptors shot just 26.7 per cent from three-point range and were led in scoring by center Jonas Valanciunas' 18 points.
Source: NBA/YouTube
SIMMONS FINDS FORM
Philadelphia 76ers rookie Ben Simmons finally found some success against the Boston Celtics by scoring 19 points with 13 rebounds and five assists in a 103-92 game-four win. Dario Saric led Philadelphia with 25 points and eight rebounds, but getting Simmons back on track was key.
JAZZ AT ROCKETS, PELICANS AT WARRIORS
Houston have a chance to reach the Western Conference finals. James Harden has rediscovered his shooting touch, and Chris Paul and Clint Capela have been consistent contributors.
Golden State, helped by an early-morning text by Draymond Green to Kevin Durant, again look in control of the series. Maybe not as dominant as last year, Golden State still have enough firepower to reach the NBA Finals.