THE WINNERS OF the European's rugby's Challenge Cup could have a route into next season's Champions Cup after all, it has emerged today.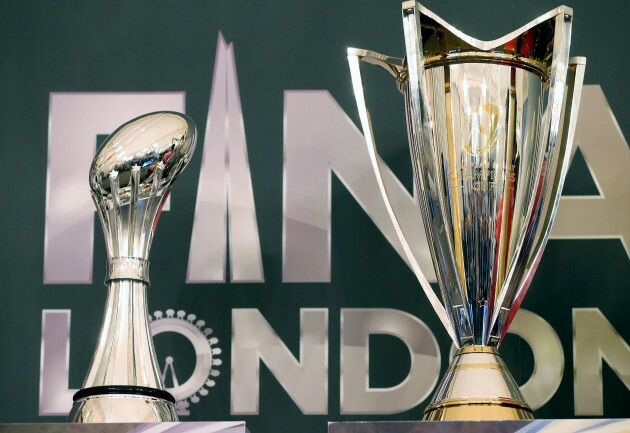 Dan Sheridan / INPHO Dan Sheridan / INPHO / INPHO
Until now, qualification rules for the next season's Champions Cup have been based on a combination of representation and league performance-based meritocracy. However, the EPCR are this afternoon expected to clarify that the winners of the Challenge Cup (where four English and four Pro12 clubs remain) will also be in the mix.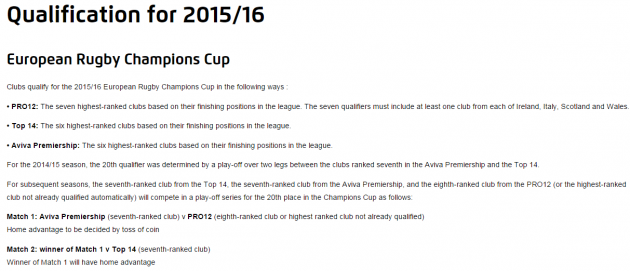 EPCRugby.com The qualification rules for next year's Champions Cup EPCRugby.com
Under the qualification standard published for this season, the top seven finishers in the Pro12 – assuming one representative from Italy, otherwise top six – would qualify for the Champions Cup. The highest-ranked non-qualified team – in theory, eighth – would then go into a playoff against teams ranked seventh in England and France.
Today however, the Western Mail's Simon Thomas uncovered an additional way for teams to make it into European's premier club competition – the Challenge Cup winner would take a place in that qualification playoff.
While on the surface it appears to be a rule change, a spokesman for the EPCR has told The42 that the standard is not new, but may have "been lost in translation" amid the changeover from ERC to EPCR last year.
There will be an all-Pro12 quarter-final in the Challenge Cup when Dragons (10th in the Pro12) host Cardiff Blues (9th). Connacht have been drawn away to Gloucester on the other side of the draw.
Update:
At 16.00 on Monday 26 January, the EPCR clarified the rule with this paragraph:
If the winner of this season's Challenge Cup has not qualified for the 2015/16 Champions Cup, they will go into the play-off matches in place of either the seventh highest finishing club from the Premiership or Top 14, or if from the PRO12, in place of the lower of the two highest finishing clubs from the PRO12 which have not already qualified for the Champions Cup.