TheJMB45 / YouTube
WILD THING WILL have to stay in the bullpen during the World Series.
While actor Charlie Sheen, who played Ricky "Wild Thing" Vaughn in the movie "Major League" offered to throw out the ceremonial first pitch before one of this year's World Series games, Major League Baseball said the choices have already been made.
A spokesman told the AP on Friday that MLB has worked with the Indians to identify "former franchise greats" to throw out the first pitch for the games in Cleveland. An announcement is expected early next week.
The Indians host Games 1 and 2 on Tuesday and Wednesday. If necessary, Cleveland will host Games 6 and 7 on November 1-2.
There had been a movement by fans on social media for Sheen to throw the first pitch and be part of the pregame festivities.
Sheen got wind of the buzz and responded on Twitter, posting a photo of himself as Vaughn in his Indians uniform and wrote, "Major League continues to be the gift that keeps on giving! if called upon, I'd be honored."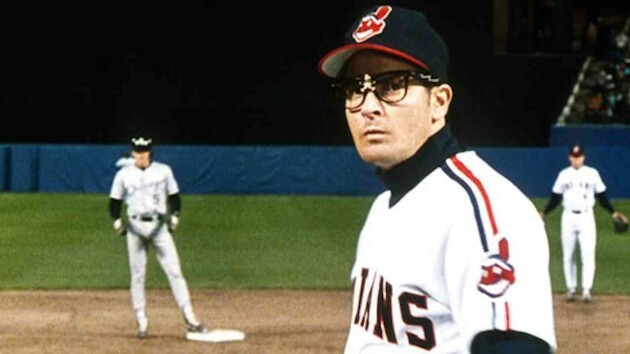 Sheen made an appearance during the playoffs at Dodger Stadium on Wednesday when the Chicago Cubs beat Los Angeles in Game 4 of the NL Championship Series.
Released in 1989, "Major League" is a fictional account of the Indians finishing in first place with an unconventional group of players including Vaughn, who struggled to find the strike zone and warmed up to "Wild Thing," a No. 1 hit song in 1966 by The Troggs.
The real Cleveland Indians, who overcame injuries to win the AL Central, before knocking off Boston and Toronto in the playoffs, took a page from "Major League" this season.
Slugger Mike Napoli and second baseman Jason Kipnis constructed a shrine in an empty clubhouse stall between their lockers like one in the movie. In the film, character Pedro Cerrano practices Voodoo and prays to an idol named, "Jobu" to help him hit curveballs.
Like Cerrano, Napoli and Kipnis have their own "Jobu" and have left gifts, including small bottles of rum and cigars, to keep them out of hitting slumps.