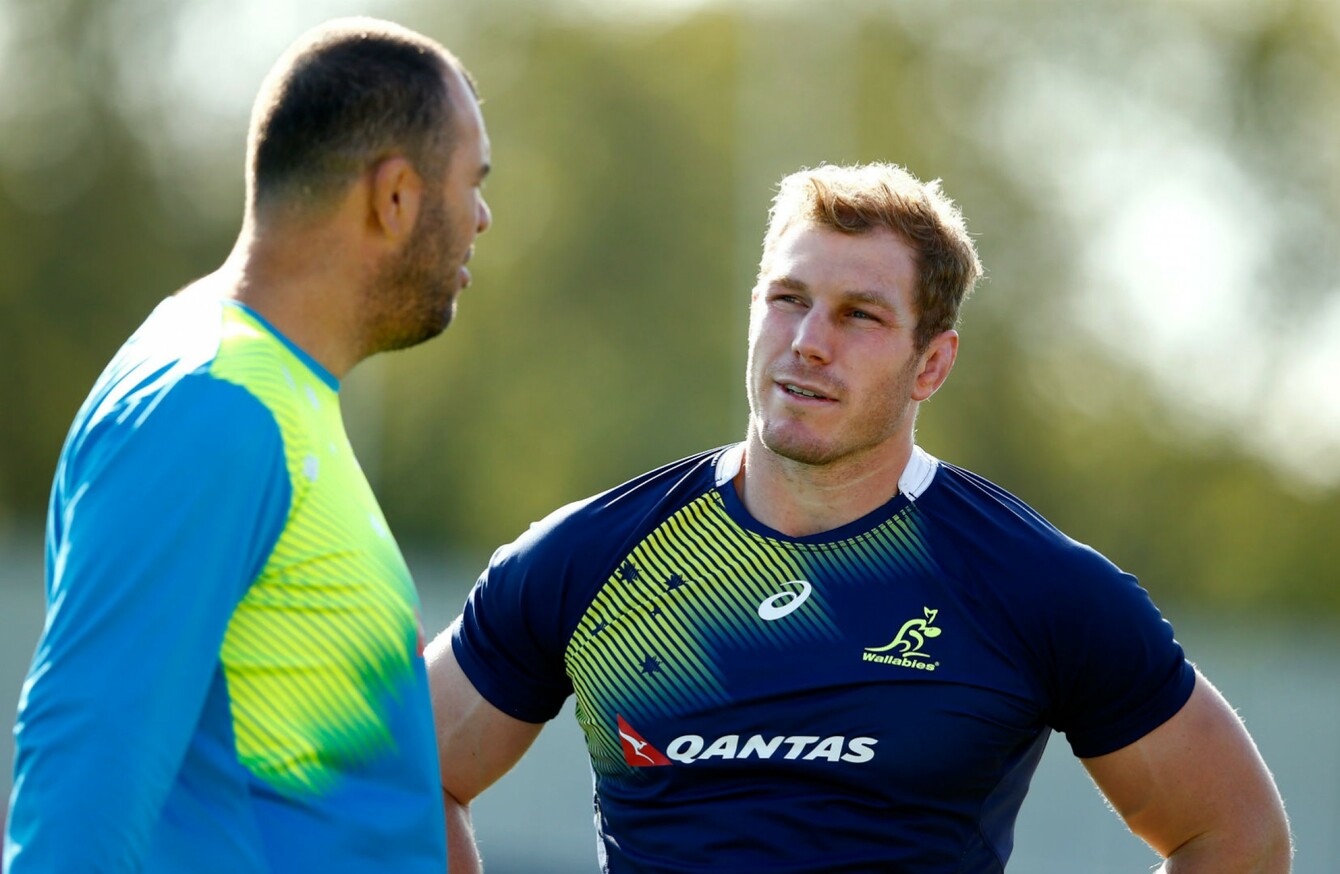 Australia coach Michael Cheika and flanker David Pocock
Australia coach Michael Cheika and flanker David Pocock
MICHAEL CHEIKA IS optimistic a deal can be agreed to keep David Pocock in Australia despite the lucrative contracts on offer in Europe.
Pocock was outstanding in the Wallabies' run to the Rugby World Cup final last year and the Brumbies flanker is understandably in demand, with his contract coming to an end in December.
The 27-year-old is said to be mulling over taking a year-long hiatus to study at Cambridge or Oxford University in England when his deal with the Australian Rugby Union (ARU) comes to an end.
Premiership side Wasps are reportedly set to offer Pocock a contract which would make him the highest-paid rugby union player in the world, with a deal worth more than £1.4m (€1.8m). Wealthy French clubs are also believed to be eager to land the influential back-row.
Cheika knows the ARU cannot compete with the financial clout of clubs from overseas, but the Wallabies coach is hopeful that Pocock will opt to remain in his homeland.
"We're always going to be outgunned by the money over there, we know that," said Cheika.
We have to present a combination of finances… as well as what it's going to be like playing here in Australia and how you're going to grow as a player and a person.
"If we present all those things correctly to him, or to any player for that matter, and I believe that they would stay."
Cheika added: "He's obviously going to get massive offers overseas because clubs are loaded and he's one of the best players in the world and if you put two and two together, you're going to get that result.
"He's a smart guy and he'll make the right choice."
Source: The42 Six Nations Show/SoundCloud