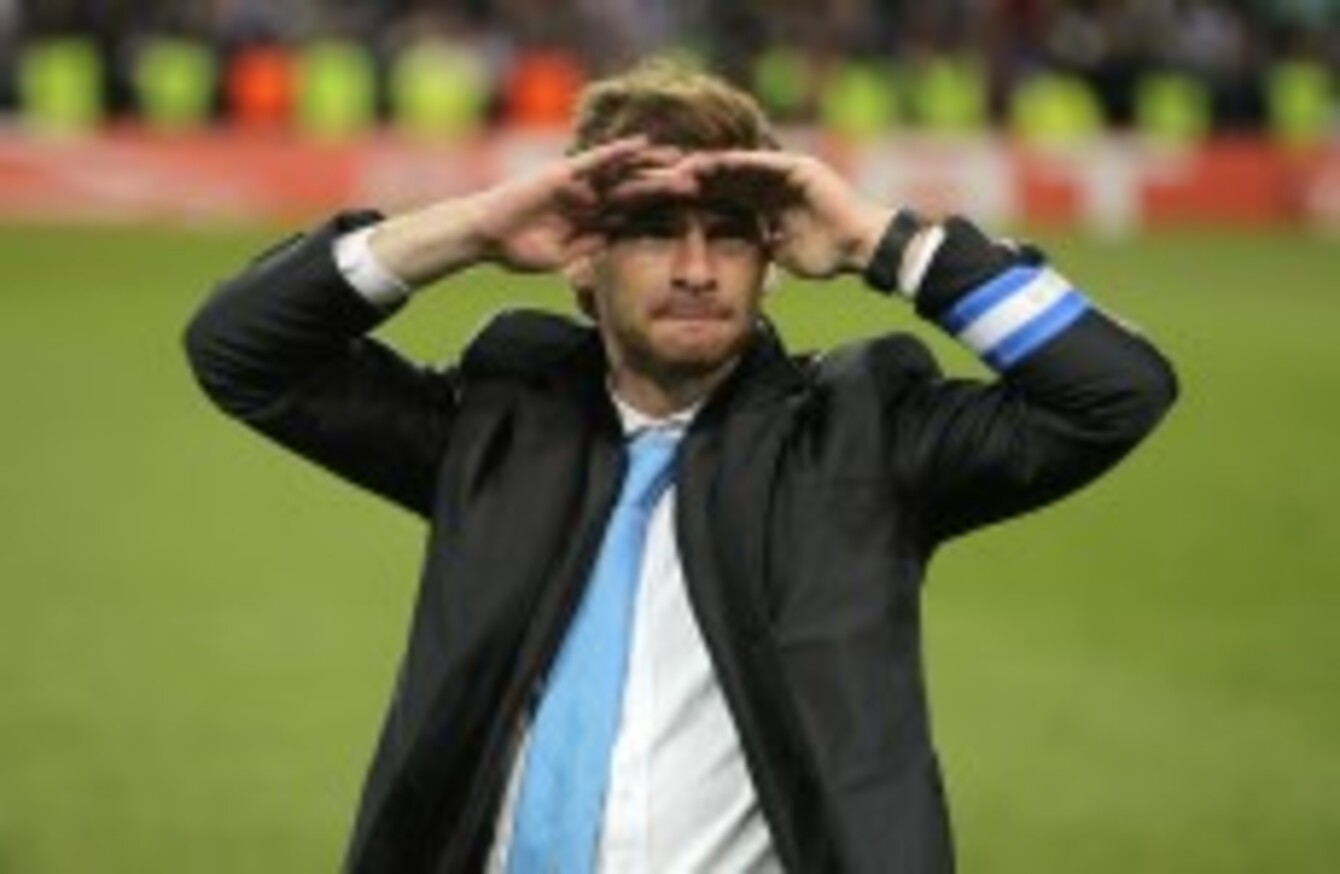 Image: Mike Egerton/EMPICS Sport
Image: Mike Egerton/EMPICS Sport
PORTO BOSS ANDRE Villas-Boas looks to be the man that Chelsea favour to fill Carlo Ancelotti's shoes.
Amid speculation that the Blues have already reached agreement with the Portuguese club for their manager's services, Porto continue to deny that they have received an offer to trigger the €15m euro release clause in Villas-Boas' current deal.
In charge of Porto for just one season to date, the 33-year-old's rise in football management has been incredible, especially given that he never played the game. Reports in Portugal suggest he has already accepted an offer to work in London and will start on the same salary as former boss Jose Mourinho.
So here's what you need to know, should you meet him at a cocktail party:
Like Mourinho, Villas-Boas is another manager to be guided by the legendary English manager Bobby Robson early on in his career. When the latter moved into the building where he lived in 1994, a young Andre took the opportunity to introduce himself.
He achieved his UEFA C coaching licence at the age of just 17 – having been taken under Robson's wing – and became Technical Director of the British Virgin Island national team before becoming an assistant manager at Porto, while Mourinho was in charge.
Villas-Boas followed his boss to Chelsea, where he was a major part in the club's scouting department, and then on to Inter before taking his first solo assignment with Academica in 2009.
Last season was his first in charge of Porto. His side claimed an impressive treble of the Portuguese league – finishing unbeaten – and Super Cup, as well as triumphing over Braga in the Europa League final in Dublin. That win saw him become the youngest coach to win a UEFA competition at the age of 33.
Villas-Boas speaks almost flawless English having been taught the language by his grandmother, Margaret Kendall – originally from the north-east of England.
He also insists: "I am not the clone of anyone."