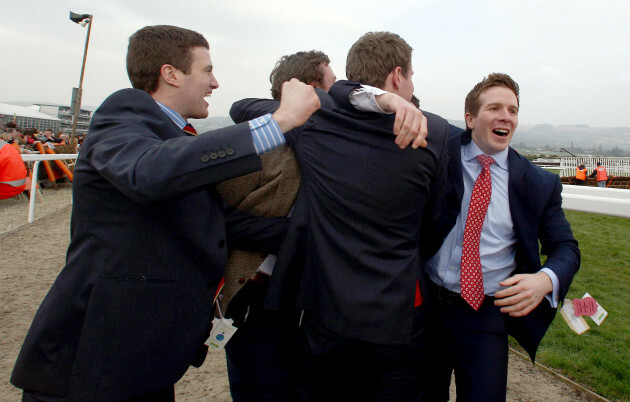 Dan Sheridan / INPHO Dan Sheridan / INPHO / INPHO
IT'S THE BIGGEST week of the year for horse racing fans as we count down the minutes to 1.30pm on Tuesday and the beginning of the 2017 Cheltenham Festival.
Once the famous roar goes up, there'll be 28 top class races packed into four afternoons at Prestbury Park, and it can be tricky to keep up with it all (work and other 'real life' demands can be very inconvenient sometimes.)
But we don't want you to miss a second of the action — and you won't if you sign up to our live race results service.
It's simple. Using your phone or other mobile device, just click the button below to let us know that you're interested and then, once each race is finished, we'll send you a quick message with the official result and the SPs.
After all, if you've just backed a big winner, you'll want to know immediately, right?