YOU'D BE EXCUSED for thinking China's masterplan for football dominance will be here today and gone tomorrow.
At various stages in recent years, certain countries and leagues have attempted to spend lavishly and merely buy their way into the conversation. Just a number of years ago, Russian side Anzhi Makhachkala and their sugar-daddy owner Suleyman Kerimov, flittered away £300m as they desperately tried to make a splash. They brought in high-profile names like Roberto Carlos, Samuel Eto'o and Guus Hiddink but the crash hit hard in 2014 and they were relegated from the top-flight.
There are other regions of the world where football is low on the list of priorities. With little history or cultural significance, the likes of Major League Soccer and the Indian Super League have had to build something from scratch. The former is still learning after two decades while the ISL is a two-month tournament and still figuring out a clear identity and strategy.
In Asia, China has had a complex relationship with football, especially considering the success achieved by rivals Japan and South Korea. Frustratingly for such an imposing economic power, it's not a major player in the world's most popular sport.
But,  that looks set to change.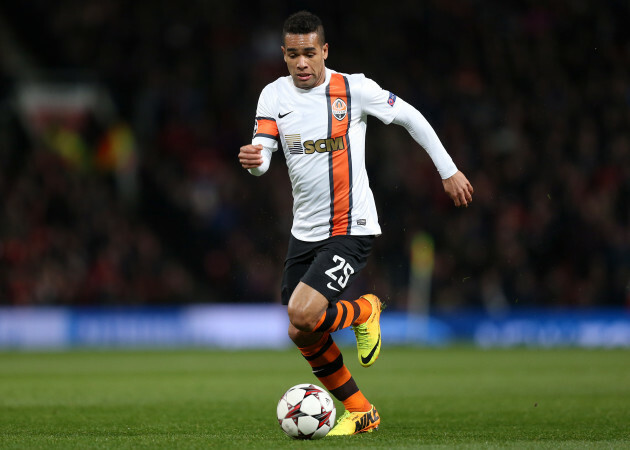 Mike Egerton / EMPICS Sport Alex Teixeira in action for Shakhtar Donetsk in 2013. Mike Egerton / EMPICS Sport / EMPICS Sport
Over the last fortnight, Chinese clubs have signed some of the most sought-after European talent.
Throughout the January transfer window, reports relentlessly linked Alex Teixeira with a big-money move to Liverpool or Chelsea. He chose to go to Jiangsu Suning instead, a team that finished 9th in the league last term. The price? A cool £38m. They also acquired former Chelsea player Ramires for £16.5.
Meanwhile, Atletico Madrid's Jackson Martinez signed for Guangzhou Evergrande for £24.3.
In the space of two weeks, Chinese clubs broke the league's transfer record three times.
And according to Professor Simon Chadwick, from the Centre for Sport Business at Salford University Manchester, the world needs to stand up and pay attention. China's revolution is not going anywhere.
"The plan is led by the president", he says.
"This is a hugely centralised country so what the president decrees, in most cases, does happen. That's the big difference between now and what happened in the past. When the Chinese announce they're going to create a new city and destroy 700 mountains to be able to do it, they will. Irrespective of what the obstacles are, normally when the Chinese set out to do something, inevitably they'll see it through and do it."
The investment by clubs is one piece of the puzzle. But China are thinking long-term. They want to eclipse Japan and South Korea in terms of the on and off-field relationship both countries have with the sport.
"At the end of 2014, President Xi announced China were going to create a sports economy worth 850 billion dollars by 2025 so that's the big change – the president stood up and said 'This is important and we're going to do this'", Chadwick explains.
"At the heart of that plan is winning the rights to host the World Cup. And not just to host it but to win it too. Effectively, what China is now going about and doing is creating a football industry, a sustainable football industry, the ultimate outcome of which would be the Chinese winning the World Cup.
There are plenty of hurdles, not least China's lack of history with the sport.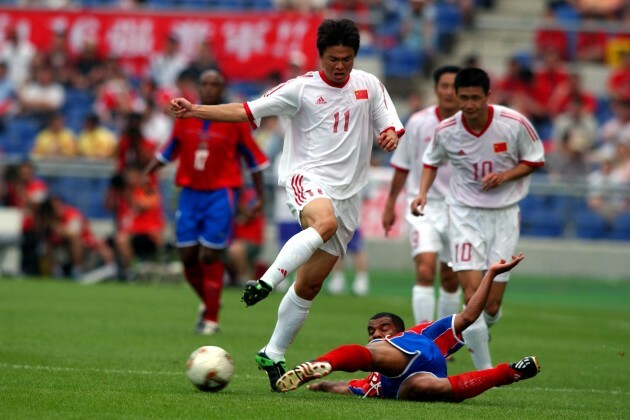 Tony Marshall / EMPICS Sport China played three and lost three at the 2002 World Cup and were eliminated at the first stage of the tournament - an embarrassment considering the success enjoyed by Japan and South Korea. Tony Marshall / EMPICS Sport / EMPICS Sport
The international team has only ever qualified for one World Cup tournament – in 2002. Embarrassingly for them, at a competition held in Asia for the very first time, they lost all three group games and were eliminated at the very first stage. Japan topped their group while, memorably and inexplicably, South Korea finished fourth overall.
But, according to Chadwick, China are learning from their mistakes and intent on fixing what went wrong in the past.
"Historically, China has had a very central, state-driven approach to football and interestingly, female tennis player Li Na has been very important in China because she didn't come from the state system but rather a private club", he says.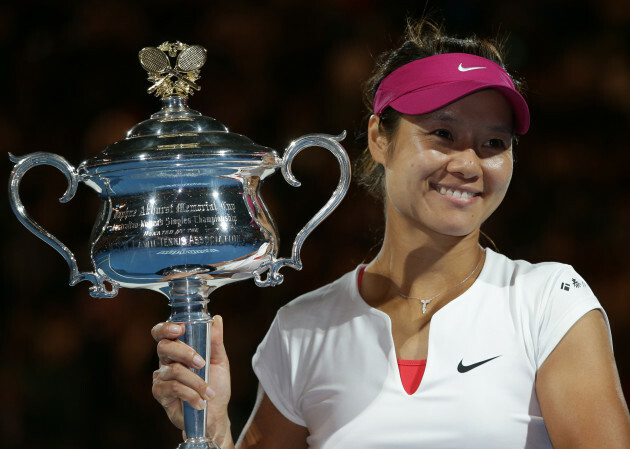 Aaron Favila Aaron Favila
"So there has been this awakening and understanding that the private individuals are just as effective at helping deliver state goals. Also, you now have some incredibly affluent, very high-profile business people who are prepared to engage in football and who are investing in it. You're seeing that at Guangzhou and at Suning where Ramires and Teixeira have gone to.
And the Chinese are particularly taken with Japan. Twenty years ago, the J-League was effectively nothing and the Japanese set about creating a league infrastructure that would generate a sustainable supply of talent. The Japanese women have actually won the World Cup and the men normally qualify for it and in addition to that, you have the likes of Shinji Kagawa, Maya Yoshida and Shinji Okazaki so Japan is a very interesting reference point – but not the only one – for the Chinese."
This isn't the first time China have attempted to throw money at the problem. In 2012, fresh from being crowned a Champions League winner with Chelsea, Didier Drogba was lured to Shanghai Shenhua but left after six months. But, right now, there's one fundamental difference. This time, a group of clubs are attracting high-profile talent.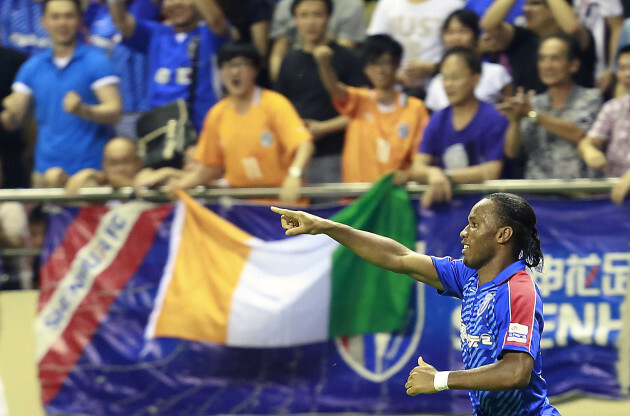 Eugene Hoshiko / AP/Press Association Images Didier Drogba celebrates for his first goal in China in August 2012. Eugene Hoshiko / AP/Press Association Images / AP/Press Association Images
"One thing you can't underestimate, and that people in the West have to understand, is collectivism in China – that sense of the greater good – is very, very strong still", Chadwick points out.
Also, if you're an entrepreneur in China – so if you and I were property developers and wanted to build an apartment block on a piece of land – if we weren't seen to be publicly supporting what the State was doing we'd never get any planning permission. So there's a quid pro quo in all of this which is: if you own a football club and are seen to be investing in the development of football, then you are more likely to be judged favourably by the State when it comes to business dealings."
In Soccernomics, co-written by Simon Kuper and Stefan Szymanski, it's predicted that the likes of the United States, China and India will grow to become influential football stakeholders owing to simple factors: population, income and experience. That third ingredient only comes with time.
Exclusive Six
Nations Analysis
Get Murray Kinsella's exclusive analysis of Ireland's Six Nations campaign this spring
Become a Member
Chadwick believes China has what it takes to turn a critical corner in the short-term.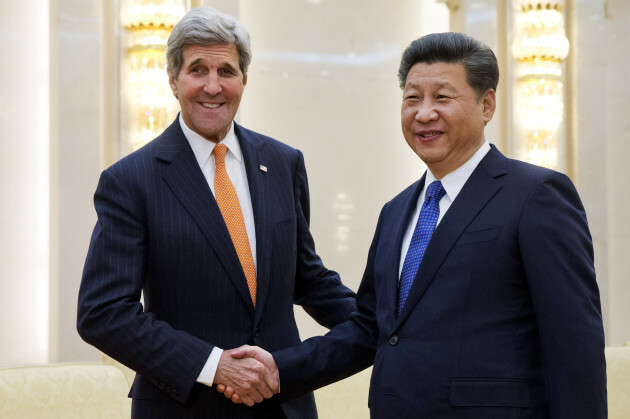 Jacquelyn Martin / AP/Press Association Images Chinese President Xi Jinping, seen here with US Secretary of State John Kerry, in Beijing last month. Jacquelyn Martin / AP/Press Association Images / AP/Press Association Images
"They have the resources to be able to invest, they have the power and the political influence to be able to enforce and I think they have the intent. I think that's what they really lacked in the past – that serious intent. This is happening and will continue to happen. The only way I can foresee this not happening is if something happens President Xi – if he's deposed or if he dies. But as long as he remains, this will go on. Certainly within ten years and, depending on how much money they spend, possibly within five years, they are going to be up there in terms of bidding for players, generating revenues, hosting tournaments. European football fans just have to get used to this because I think it's here to stay."
China have made a firm statement but they are far from finished. Arsenal boss Arsene Wenger has spoken of how the big spending can certainly impact the wider transfer market and fees will continue to increase. Considering there's a major international tournament this summer, Chadwick reckons a landmark transfer deal is around the corner.
One of the really interesting things about the Chinese is that they've fallen in love with breaking records. It's a bold prediction but I think that in the summer there's a very good chance the world transfer record will be broken and it will be a Chinese club that breaks it.
£35 million for Teixeira in the transfer window? You've got to keep in mind that in the summer we have the European Championships coming along and the Chinese will just be underway with the Asian Champions League too. I think there will be some big signings this summer."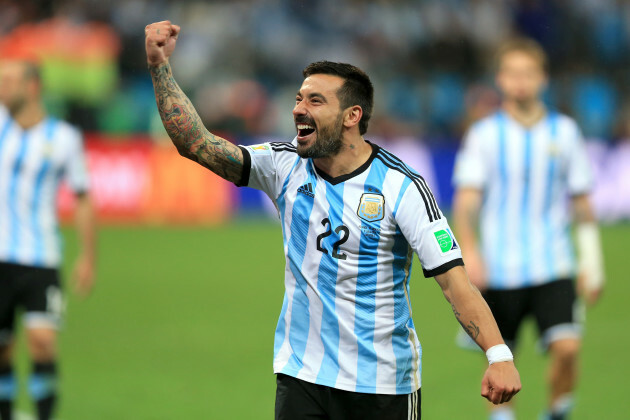 Mike Egerton / PA Archive/Press Association Images China's transfer window doesn't close until late-February so more deals will certainly be done. For instance, Paris St-Germain's Ezequiel Lavezzi is hotly tipped to join Shanghai. Mike Egerton / PA Archive/Press Association Images / PA Archive/Press Association Images
Outside Uefa jurisdiction, China don't have to comply with Financial Fair Play rules. Politically, the country has also been making some eye-catching moves. Alibaba, the Chinese corporation, has become a Fifa partner and there have been some other clever ploys used to ensure a new-found prominence within football's inner sanctum.
"When Sepp Blatter was re-elected in May 2015, Wang Jianlin, the owner of Wanda (a hugely successful Chinese company specialising in property) who have a 20% stake in Atletico Madrid, was seated next to him in the front row", says Chadwick.
"Behind the scenes, the Chinese are already exerting some political pressure on Fifa so over the next two or three years, there are some fundamental challenges for Fifa and this links back to the whole issue of governance. They'll need to be very careful in how they'll engage with the Chinese."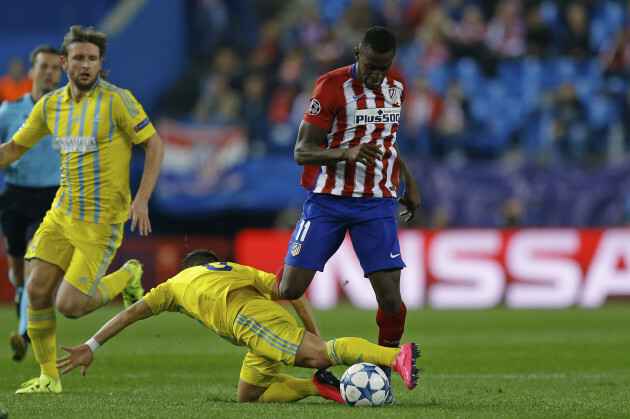 Francisco Seco Jackson Martinez, seen here playing for Atletico Madrid, is another huge signing for Chinese football. Francisco Seco
And if the massive investment yields little in the way of an immediate return, what then for China's project? Does it all come crashing down?
"That has to be one concern – if the Chinese state or the country as a whole becomes disillusioned with the sport", says Chadwick.
"If it ultimately proves that they can't buy their way to success, then it potentially will cause a problem.
More generally, you've got current Chinese economic problems which are causing problems for the rest of the world. There used to be an old adage in the second half of the 20th century – 'If America sneezes, the rest of the world catches a cold' and I think that in the 21st century, if China sneezes the rest of the world catches a cold. And that has to be a cautious note to those in football that short-term the money, the excitement and the glamour might be nice but the longer-term implications of China pulling back from football could be quite profound."