Rory Keane reports from Celtic Manor

CHRIS HENRY IS gradually coming to terms with his bench role for Ireland during this World Cup.
The Ulster flanker saw 17 minutes of action against Canada in the tournament opener after he replaced Sean O'Brien just past the hour mark. Henry got through a mountain of work in an 80 minute shift during his side's 44-10 victory against Romania the following weekend.
He was riding the pine, once more, for the clash with Italy although he did make an eye-catching appearance from the bench late on for the nail-biting finale at the Olympic Stadium.
Joe Schmidt is set to persevere with his first-choice backrow of Peter O'Mahony, O'Brien and Jamie Heaslip for Sunday's meeting with les Blues with Henry set to provide impact from the bench.
"I haven't played much rugby on the bench, and it's certainly something that I've had to work on," said Henry at Ireland's team base in Cardiff yesterday.
"Not wasting a lot of nervous energy in the lead-up to it and making sure that you have your right adrenaline focus when you come on.
"Something that's talked about a lot is fitting in first whenever you come off the bench. I think everyone on the bench who has come on has done a reasonably good job.
"We've tried to make an impact and, no-doubt, as these games continue you see so many of these close games that are won at the end and it's usually to do with someone who has come off the bench who has created something for the team because they are a bit fresher."
Henry is certainly putting plenty of pressure on the established triumvirate while the presence of Jordi Murphy has ensured no hint of complacency in the backrow ranks.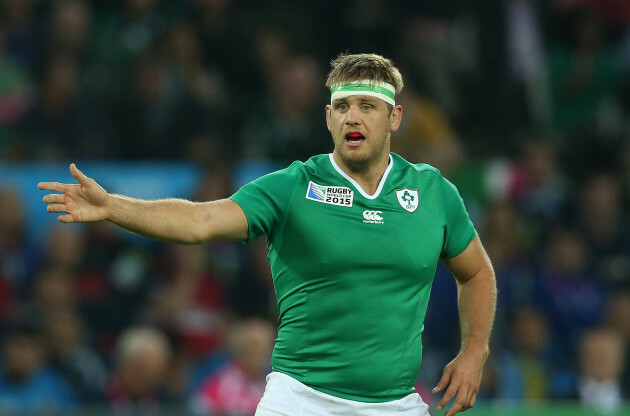 Billy Stickland / INPHO Billy Stickland / INPHO / INPHO
"You've got myself and Jordi Murphy who are seen as fourth and fifth at the moment," said Henry.  "I do think that Joe's lucky to have the two of us if there was injuries or, if he wanted to make a change, I think both of us have shown, in different games, that we're capable. Then you throw in Iain Henderson too who can also play six.
"For me, personally, I know I'm up against an extremely experienced and talented backrow. For me, it's hard to tell. I'd like to think that for Joe, it's causing headaches, but, unfortunately as players, we can't let ourselves think about that too much.
"Joe doesn't really get things wrong too often and whoever he thinks is the right person to take the field, he usually gets it right."
For many, O'Brien is seen as an unconventional openside but Henry refuted that notion yesterday:  "I've been asked this a lot recently with Sean. I think with Sean, people say he's not a specialist seven, I think he can play anywhere. I think he does a lot of work that you probably don't see just as much.  Last week, for example, he was on the jackal position an awful lot.
"He probably didn't get a clean turnover but he was causing an extra one or two seconds that slowed them up."
In terms of conventional number sevens, the 30-year-old backrower has been hugely impressed with Wallabies combo of David Pocock and Michael Hooker describing the pair as "freaks".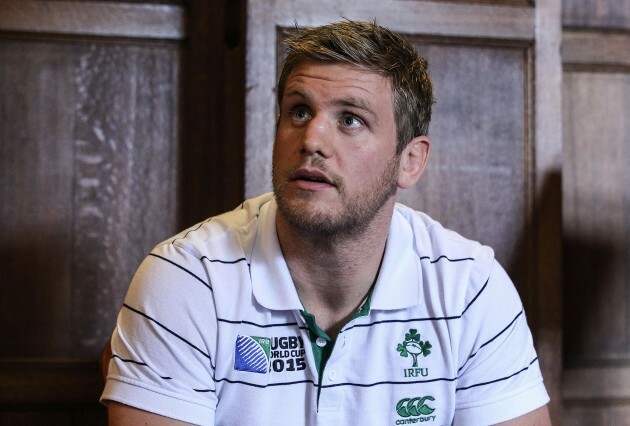 Dan Sheridan / INPHO Dan Sheridan / INPHO / INPHO
Looking ahead to Sunday's clash at the Millennium Stadium, Henry gave an insight into the formidable challenge awaiting Ireland's backrow: "It's a very well-balanced backrow. (Damien) Chouly's been around with the lineout and he's just a workhorse. (Louis) Picamoles pulls out a bit of X-Factor, he's a brute. He's one of these of the players who can go off on his own and do his own thing, but, on his day, he can be really dangerous with the offloading game.
"Then you've got [Thierry] Dusautoir, who I think is the most competitive of people at the breakdown especially. He usually gets it right every time. He knows the right time to go in with the poach and do the right things.
"Whatever is fielded by Ireland, we've got to be on our money. We have to get stuck into them because, with the balance of the backrow, whoever gets the upper hand, will probably have a big part to play in the result at the end of the day."