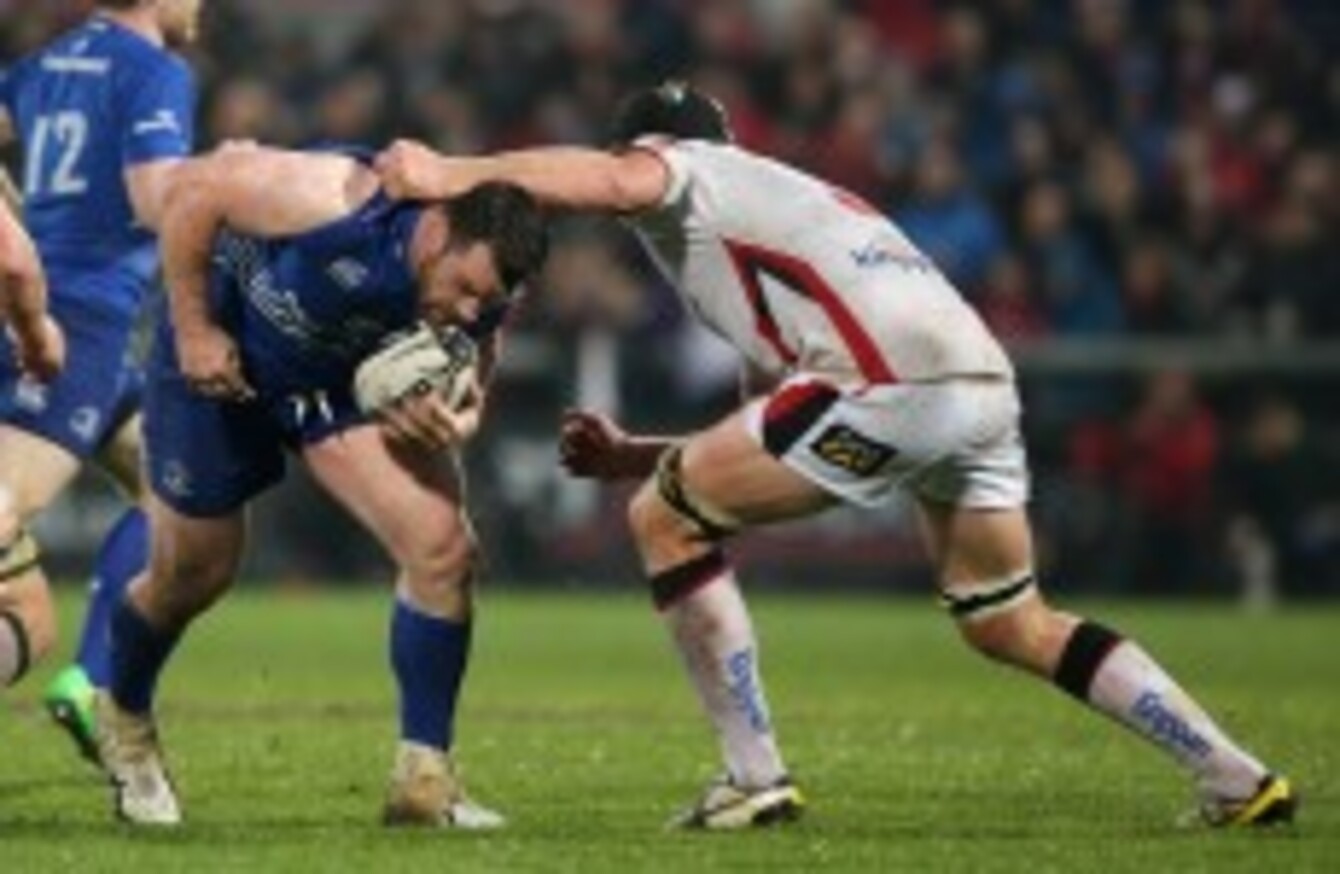 This is the second major injury to hit Healy this season.
Image: Morgan Treacy/INPHO
This is the second major injury to hit Healy this season.
Image: Morgan Treacy/INPHO
THE LAST FEW weeks have been nervy for Irish rugby fans as Cian Healy, Luke Fitzgerald and Sean Cronin all had their seasons ended prematurely due to injury.
The Leinster prop's injury was arguably the most worrying, with Healy having surgery on his neck last Friday. Neck injuries are very serious no matter what position you play, but if your main role is to engage in a series of mini-car crashes (or scrums) every week, it becomes even more precarious.
Leinster skills coach Richie Murphy elaborated on Healy's medical treatment earlier today.
"He picked up a knock in one of those games leading into the last couple of weeks," Murphy said.
"I'm not sure exactly when it was but he was struggling with it a little bit. He had a bit of an impingement on a nerve and when he went in to see the specialist, he wanted to deal with it straight away."
This is the second injury setback suffered by Healy this season, after missing four months with a torn hamstring earlier in the campaign.
Murphy didn't give a date on when Healy would be back training, mentioning that he had only just begun the recovery process. However, the coach did say that Healy's doctors are confident that the loosehead will be well recovered in time for autumn's World Cup.
"He has got some pain relief already," Murphy said.
"He hasn't started his rehab program just yet but they are really happy with how it went. They reckon it will be no issue and he'll be back in time for the World Cup."
It was put to Murphy that Healy's ailment may have stemmed from the Bakkies Botha human torpedo that was launched at the Leinster man in the Champions Cup semi-final, but he wasn't able to confirm that was the case.
"I don't know to tell you the truth," Murphy said.
"There was an issue in the Toulon game that hung around, and obviously he played the following week. Now, when he was playing the following week he was passed fit and ready to play. I think the combination maybe of both of them, the symptoms didn't go away and it was advised that he see someone."
– First published 14.16