SOMETIMES, A LIFE-CHANGING moment can only be recognised in hindsight, the wisdom of months or years allowing you to look back and see where two paths diverged.
For Cian Healy, however, that moment was staring him point-blank in the face.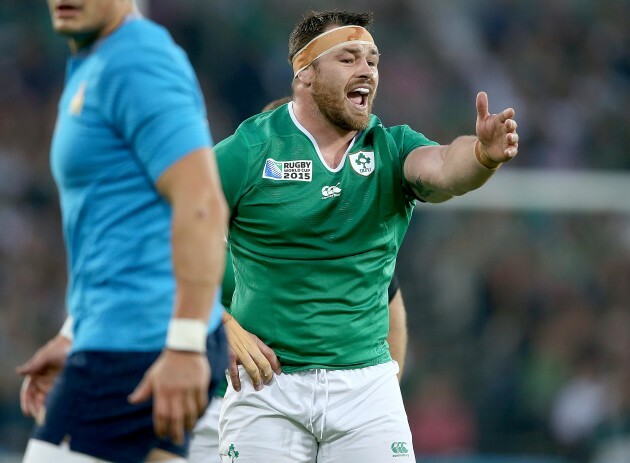 Dan Sheridan / INPHO Dan Sheridan / INPHO / INPHO
It was the summer of 2015, after surgery on a disc in his neck, nerve damage left him without the use of his right hand. The digits simply weren't responding to the signals his brain sent down and retirement suddenly became more likely than playing rugby again.
Presented to him right there in black and white, was the insurance documentation that would end his time as a professional rugby player and send him into… well, who knows what path?
He had even signed his name to that damned career-ending pile of papers. But he wasn't quite ready to seal the envelope, and his fate, in one fell swoop and send it off.
Instead, he stepped back. He would have his whole life to be a retired rugby player, well worth waiting until after a few days in the sun to rubber stamp it.
And so it was, on the painfully beautiful Amalfi Coast, with the cobalt blue Tyrrhenian Sea looking up at him, redemption found Healy.
He began to feel his right hand again.
"I got a bit of movement back in my hand and felt a bit of nerve twitching in my arm," says the prop, such small twinges and tingles were giant leaps forward for a man who had almost resigned to a different fate before he left Dublin.
"The neurologist had told me,' any sensitivity is good sensitivity, and it's not fully dead.' Once there is a glimmer of hope you have to chase it."
"I was 27-28 and rugby was pretty much everything to me since school. You don't just give up."
The papers were signed to retire before that World Cup. There was an awful lot of doubt and tough days coming back from it
This was no instant flick back into beast mode though, just enough light at the end of a tunnel to give Healy reason to cling on a little tighter, a little longer, rather than cut the cord.
"It was still shit scary, a dark enough time. I didn't definitely know. It's not like (the hand) opened up and I could write again. It was just a small little glimmer and you chase it."
His chase has been relentless.
The long road back to the peak of his powers began with a few post-it notes dotted strategically around his house. Places he knew he'd visit plenty: the fridge, the coffee machine. Messages for all occasions.
"The simplest, simplest stuff… 'do one positive thing today' – that's only an example. My mates started laughing when they came into the house.
Each to their own. Lads figure out their own positive reinforcement and ways to keep themselves motivated when you're in a slog, and that was my handy one."
"Little reminders and things to keep you ticking over, to keep your head in the right space. That's more of a battle than doing the rehab and stuff. It's a waiting game then. You just keep working the way you know and hope for the best."
The best is yet to come, the loosehead insists. During November, he spoke about his decision to cut down his weight from a post-neck injury 125 kilos at the World Cup to a lithe and lean 115 kg.
Even after a punishing night in Exeter, there's a spring to Healy's step as he happily discloses he has just posted a landmark low fat percentage at the regular testing Leinster's medical team put players through.
"I got my best fat result today since I was 21. It is a big change. There has been a big effort to lean-up and act like a young person even though I'm not one."
"I don't get home feeling bashed"
At his biggest, the reading was 19%. This week he's able to put the number at 11.8%.
There's plenty of backs around who would be thrilled with that. So when Healy is asked if that's unusual for a front row, there's an unmistakable mountain of pride as he nods the one-word reply: "Yeah."
Another query comes as to how weighing less and being more agile makes him feel.
"I feel buff," he jokes.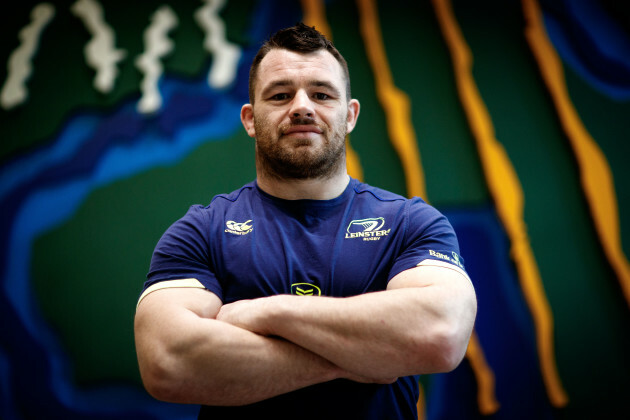 Bryan Keane / INPHO Bryan Keane / INPHO / INPHO
"It is a confidence thing as well, yeah. You feel like you are in good shape but the way I have been looking after myself I don't get home feeling as bashed.
The whole recovery thing, you don't feel as bad. Like, if you're not looking after your body the smaller knocks become bigger knocks. I'm looking after it pretty well now and the small knocks aren't adding up to anything else."
The neck injury was the most taxing injury for Healy, but not the only one. He has also contended with agonising hamstring and ankle problems in recent years. So his performances so far this season have made everyone watching Leinster take note and ask — tentatively at first, then rhetorically –  is he back?
You can see it even in the way the prop walks off the field after a warm-up. Doubly so when he walks onto the pitch after his team-mates have run out. Head up, shoulders back, overflowing with intent and purpose. His brilliance in-game follows that lead.
"He's back," says scrum coach John Fogarty, confirming the rumour.
"Cian is sort of fella who is pretty relentless in his mindset about playing the game and playing at a higher and higher level. He's always going to want more and more and more.
"The feeling with him when he was a young kid, you're kind of going, 'Jesus, this kid is going to blow them all out of the water.' Right now, the way he's talking and the way he walks around the place, he's in that frame of mind again.
"So yeah, he's certainly back. Mentally he's in a very strong place, and physically he looks like he can handle just about anything."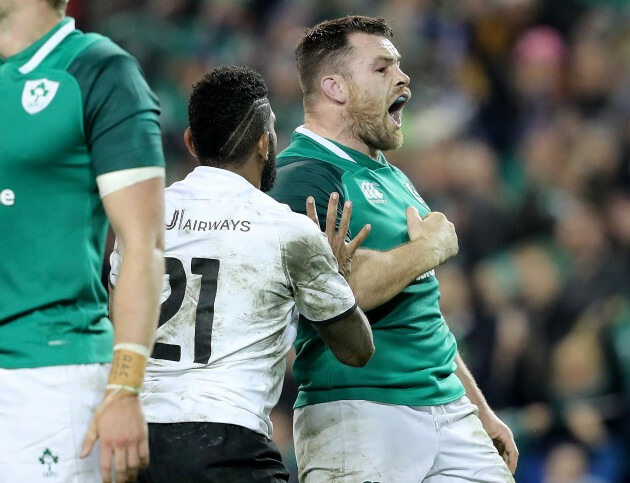 Dan Sheridan / INPHO Dan Sheridan / INPHO / INPHO
Yes, being back isn't good enough for Healy. He is determined to be better than ever, not that he is locked on to any rating of his performances before almost being retired two years ago.
"I probably didn't think I ever felt I was at my best when I was younger because I was continuously told I wouldn't peak until I was 27.
"So I was always looking for the extra bit. But I feel now I am playing in and around the same as I was playing back then, but again I still feel there is a good bit more to come.
My fitness is something I am constantly chasing, doing a couple of extra things after training and stuff, teach the body how to reach speed when under fatigue.
"It is easy slogging around the ruck, but if we break 50 metres up the pitch I have to be able to get there to be able to support and they are the kind of things I am starting to push, trying to work on."
There is another element Healy has added to his game: leadership. Joe Schmidt singled him out for serious praise in the way he reacted to being one of the senior men on tour to Japan and the USA in the summer. Though he's not necessarily what most would call a natural leader. He's not the sort to stand up and deliver rallying speeches from the parapet. Fittingly enough after a contest where 20-plus phase sets were almost normal, he likes the tight exchanges.
"I don't really like talking in meetings.
"If there's something to be said, I'd collar someone and chat on the side. I wasn't really barking up that much in meetings…  It's a nicer way to do it. No one likes getting called out in a meeting."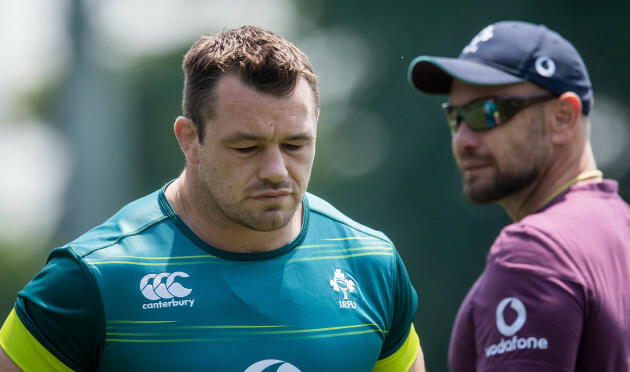 Ryan Byrne / INPHO Ryan Byrne / INPHO / INPHO
His brush with the alternative to rugby has played a part in that perspective. The notion of having a new appreciation for the game when it's almost taken away from you "definitely is real", says the man known as Church.
"You become more involved in the environment and really learn to appreciate everything, the people and the time spent with them.
"At the same time, you are there to win cups. That's what you want to do. You have to push on in everything. You might have to be a bit of a bollox to people and giving them a hard time, at times.
"It's all generally going to bring out the better in someone."
Healy doesn't need much help in getting the best out of himself. After the trials he's been through, an experienced campaigner like him would be forgiven for easing off in training now and then, promising to hit the high gear on matchday.
"I go balls-out every session. You have to. I could blow out my hamstring in training tomorrow."
Or worse.
The42 has just published its first book, Behind The Lines, a collection of some of the year's best sports stories. Pick up your copy in Eason's, or order it here today (€10):