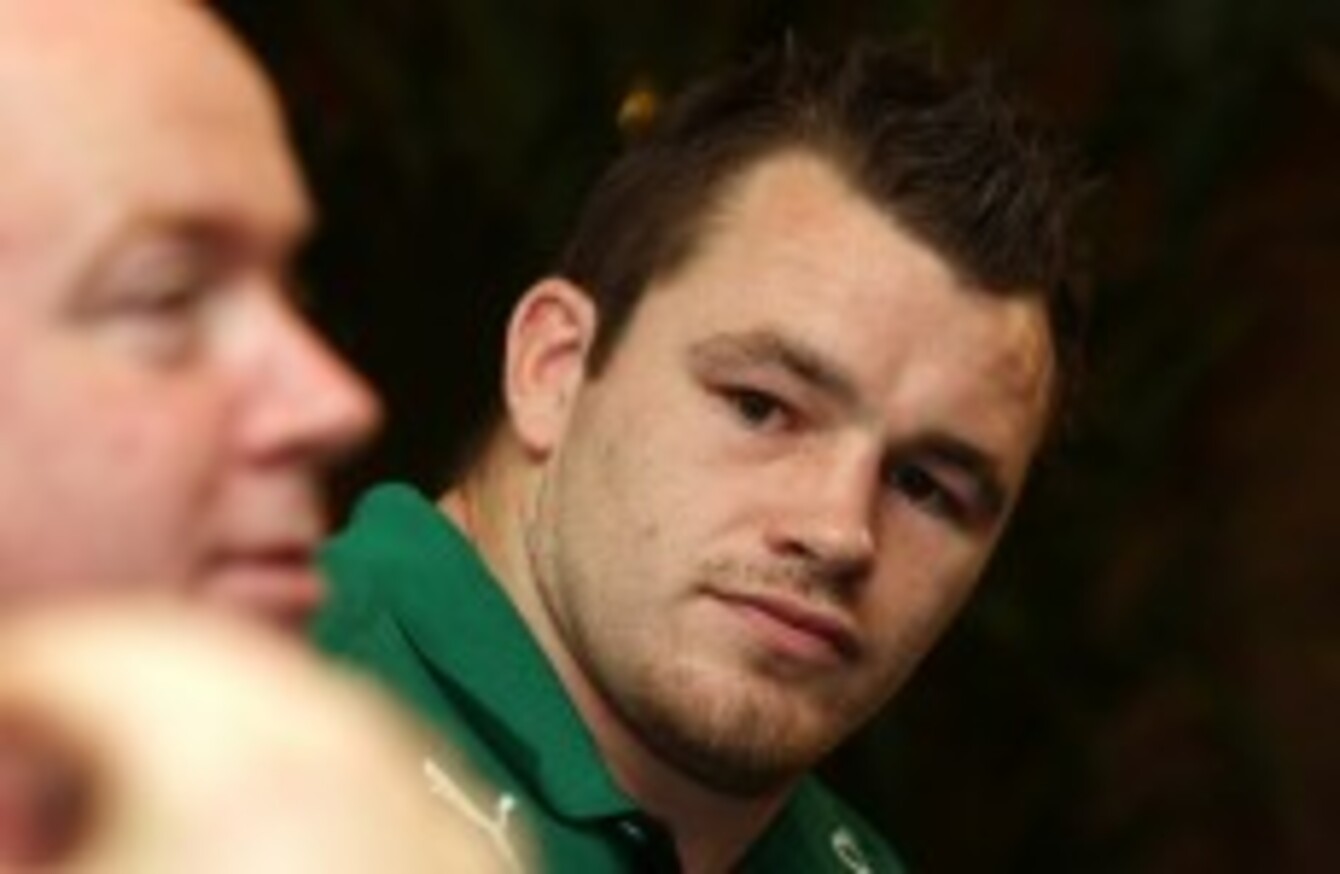 Declan Kidney will be without Cian Healy's services in Scotland.
Image: ©INPHO/Billy Stickland
Declan Kidney will be without Cian Healy's services in Scotland.
Image: ©INPHO/Billy Stickland
INTERNATIONAL RUGBY HAS a particular flair for turning simple matters into mind-boggling sagas – just ask anyone that travelled to Paris last February only to be told five minutes before kick-off that Ireland v France had been frozen out.
Cian Healy travelled to London yesterday for a meeting with the citing commissioners – independent but paid for their time by the IRB.
It was expected that Healy would receive a three to four week ban and could return, punished and contrite, for the Six Nations finale against Italy. The prop was given a three week ban but that was where the tale began to veer towards absurdity.
The commissioners assumed that Healy would not play for Leinster this weekend so will impose the ban from midnight on Sunday.
Leinster sat up, took notice and, this morning, declared Healy will start their Pro12 game against Treviso on Saturday.
The problem is this, as far as Irish head coach Declan Kidney is aware, Healy is supposed to be suspended this weekend.
Shambolic
Ireland team manager Mick Kearney revealed that, once the official paperwork comes through, an appeal will be sent to the IRB over Healy's muddled ban. Kidney took over the running of the imbroglio. He told TheScore.ie:
It's certainly an option that he could play for Leinster this weekend but we've been told that he's suspended, that he's not allowed to."
Kidney was asked if he had been definitively told that Healy, who received the ban for a stamp on England's Dan Coles, was not allowed to play. "Yes," was the response.
Kidney commented, "We asked that question before we left [London] and we were told he was suspended for this week."
He added, "We had experience of this [citing process] in the past. We are not being vague for any reason for what experience shows us is to wait for the written process… It's a new one on us."
So, one IRB announcement, two team press briefings and a three week ban that, if Healy cannot play against Treviso, will become four weeks. Another fine mess.