CIAN LYNCH HAS been the breakout GAA star of the summer so far.
A teenager just out of the minor ranks, he was man-of-the-match on his Munster senior debut for Limerick last month.
He's brimming with confidence on the pitch, possesses a laidback demeanour off the pitch and is pioneering the rat-tail hairstyle in the GAA.
Bestowed with the GAA-GPA hurler of the month award for May yesterday, how's life been for Lynch since bursting into the spotlight?
First things first, how did your mother react to that breastfeeding story about the Limerick-Clare 1996 clash?
"She rang me there one night, she was above in the courts, where she works, and she hadn't read any papers or anything.
"There were people coming up to her going 'Jaysus Valerie how is your breast?' and all this kind of craic. She hadn't a clue what was going on, she thought there was something wrong with her.
"She rang me anyway, she found out, the laughing we were doing, it was brilliant!"
That Clare match couldn't have gone better?
"It's what you dream of, even leading up to it when the team was named I was trying to soak this in and make the most out of it.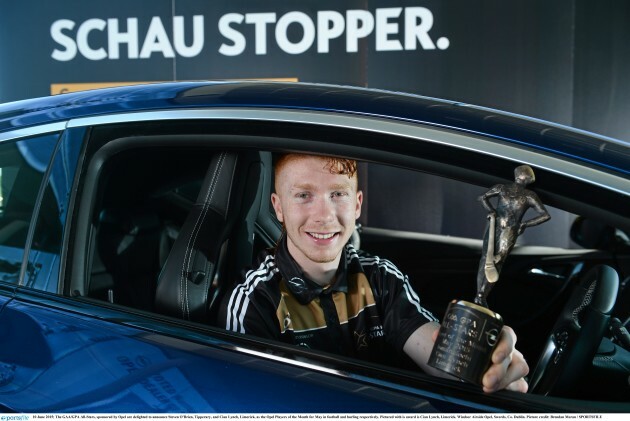 Brendan Moran / SPORTSFILE Cian Lynch after winning the hurling player of the month award yesterday. Brendan Moran / SPORTSFILE / SPORTSFILE
"The time I walked out to the pitch before the match you are looking around like the Coloseum going out there, like the gladiator going into the ring.
"Thank God it kind of went well but you have to keep the head down too."
Any nerves at all beforehand?
"You are always nervous going into the matches, without the nerves you'd be wondering 'am I ready to play this match at all.' It's good nerves, it gets the adrenaline running through your blood really.
"You have all the senior players tapping you on the back and reassuring you because at the end of the day it's 15 men on 15."
officialgaa / YouTube
Those senior stars give you much advice?
"They were very good to me, as a first match you are wondering what's going to happen.
"But they'd sit down beside you in the dressing-room and tell you to go out and play your own game of hurling and express you.
"They are all sound out, which is great to have."
Get more recognised now around Limerick?
"I'm working there in the local shop, the Spar, and young fellas come in and I'd be laughing away myself, having the usual craic.
"Lads come in and want you to sign something and looking up at you. You'd say to yourself 'what are they staring at?!'. It's changed, but you wouldn't want to dwell on it.
"It's only one match. We have to keep going and look forward to the Tipp match."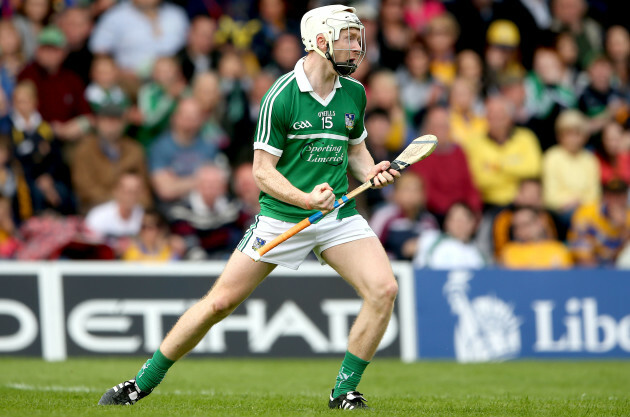 James Crombie / INPHO Cian Lynch celebrates scoring a point against Clare. James Crombie / INPHO / INPHO
What's the new found fame like?
"It's great because I remember being that age and looking up to hurlers, saying to myself 'jeez, that's Seamus Hickey or that's Henry Shefflin', you know.
"It's cool enough, but you have to take it with a pinch of salt – you don't want to get carried away."