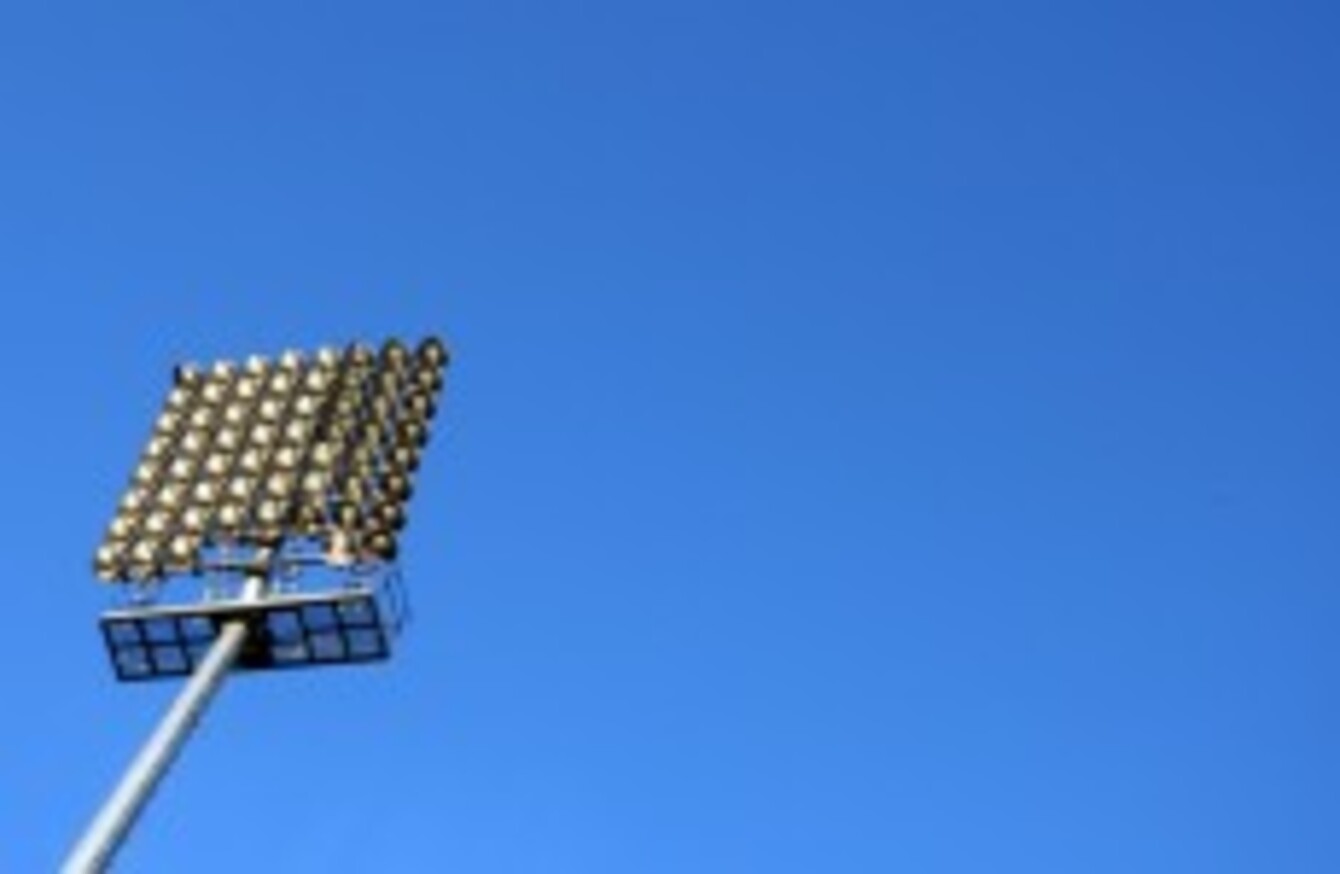 Image: INPHO/Donall Farmer
Image: INPHO/Donall Farmer
TODAY IS THE is the start of a strange working week for two squads of inter-county footballers.  Most of us are counting down the hours 'til Friday evening anyway, but for the footballers of Carlow and Laois it's slightly different — they play each other in Dr Cullen Park in Carlow this Friday evening at 7.45pm, in a game that will break new ground for the GAA.
Friday evening games have been a huge success for the four provinces in rugby… and the feeling in Croke Park must be that it could be easily applicable to the senior hurling and football championships.  There are 11 games in the football championship this weekend, why shouldn't they be spread out as judiciously as possible, for maximum coverage?
Your typical thescore.ie reader would I'm sure hope to attend a GAA game or three over the next few months, and when the winter comes, will probably attend a few games in Thomond Park, or the Sportsground, or the RDS, or Ravenhill.  I don't think there are many people now who are entirely immune to the only world-class fully-professional team sport to be played on this island.
And in the major urban centres of Galway, Belfast, Dublin, and Cork or Limerick, there's a certain attraction to rugby on a Friday evening.  Finish work, have a few pints, stroll down to the ground, and enjoy the game.  While I can only speak for myself, I do take the social aspect of rugby into account when I go to games in the RDS and the Aviva, in a way that I never would for GAA games.  If I'm going to a GAA game, the few pints afterwards are entirely dependent on the result!  Rugby doesn't quite have that sort of hold over me.
The GAA must enviously eye all those weekends in the winter when the Heineken Cup starts on a Friday night, and runs all the way through to Sunday evening.  Whatever about the customer at the gate, that's an extremely attractive proposition for the arm-chair fan.
It looks like a great idea of course, and if the TV and newspaper coverage of those 11 games can be spread out over three days, then it's a no-brainer.  But travelling to Carlow on a Friday evening, fighting the traffic heading southwards from Dublin for the weekend, isn't quite as attractive a proposition as walking through Ballsbridge, or along Lough Atalia Road, after work and a couple of pints.
Player welfare
There is one other rather thorny issue also of course… the players.  And the not-insignificant issue of their jobs.
One thing is for certain this Friday — none of the 52 players togged will have seen the inside of an office that day.  The idea that you could work a half-day, and incorporate that into your 24 hour pre-game preparation is a total non-runner.  Plenty of players have talked about taking off the Friday before big games on a Sunday, because it's too close to the game to be exchanging pleasantries about it around the office.  So what does that mean for the Carlow and Laois lads?  Tomorrow should be their last day at work this week?
What are they
really like?
Rare insights on sport's biggest names from the writers who know them best. Listen to Behind the Lines podcast.
Become a Member
I read with interest Jim McGuinness' comments last week expressing delight that they had managed to find jobs for pretty much all of the Donegal team in the aftermath of their All-Ireland success last year, but not without some difficulty.  If employers in Donegal needed serious convincing that it was worthwhile taking on one of the 30 biggest heroes in the county, then what chance have players from a Division 4 team like Carlow to swing the lead at work and take a few days off to pursue what is after all, 'just' a hobby?
It's obvious that Carlow and Laois are being used as a testing ground for this — and I think the GAA are absolutely right to try and spread out the games across the weekend.  If 11 games are played in one 24-hour period, games will come and go in a blur.  But the GPA should have been consulted about this, and they weren't.  The players should be reimbursed for time taken off work, as players on an International Rules trip to Australia have been, but they're not going to be.
Wednesday night games in the U-21 championships have been a roaring success.  We've seen Cavan mobilise huge crowds to Brewster Park in Enniskillen on numerous occasions over the last three years.  Limerick and Cork played a thriller in the Munster u21 championship two years ago in front of almost 10,000 people.  The appetite is there, but the culture has to be allowed to grow.
Games will be played on Friday to drive up interest, to try and spark bigger crowds, to try and spread the radio and print coverage around, and to make the weekend TV experience as immersive as possible for the casual GAA fan.  It's being driven by commerce, as is the GAA's prerogative, so it's only right that the players are reimbursed for it.  This has been a good idea, mishandled.
This Week Murph Was – reminded of the wisdom of Omar from The Wire watching that brilliant effort by the Dublin hurlers.  "You come at the king, you best not miss."  I speak from harsh, September experience.  Still great to see how effectively they rattled Kilkenny though.