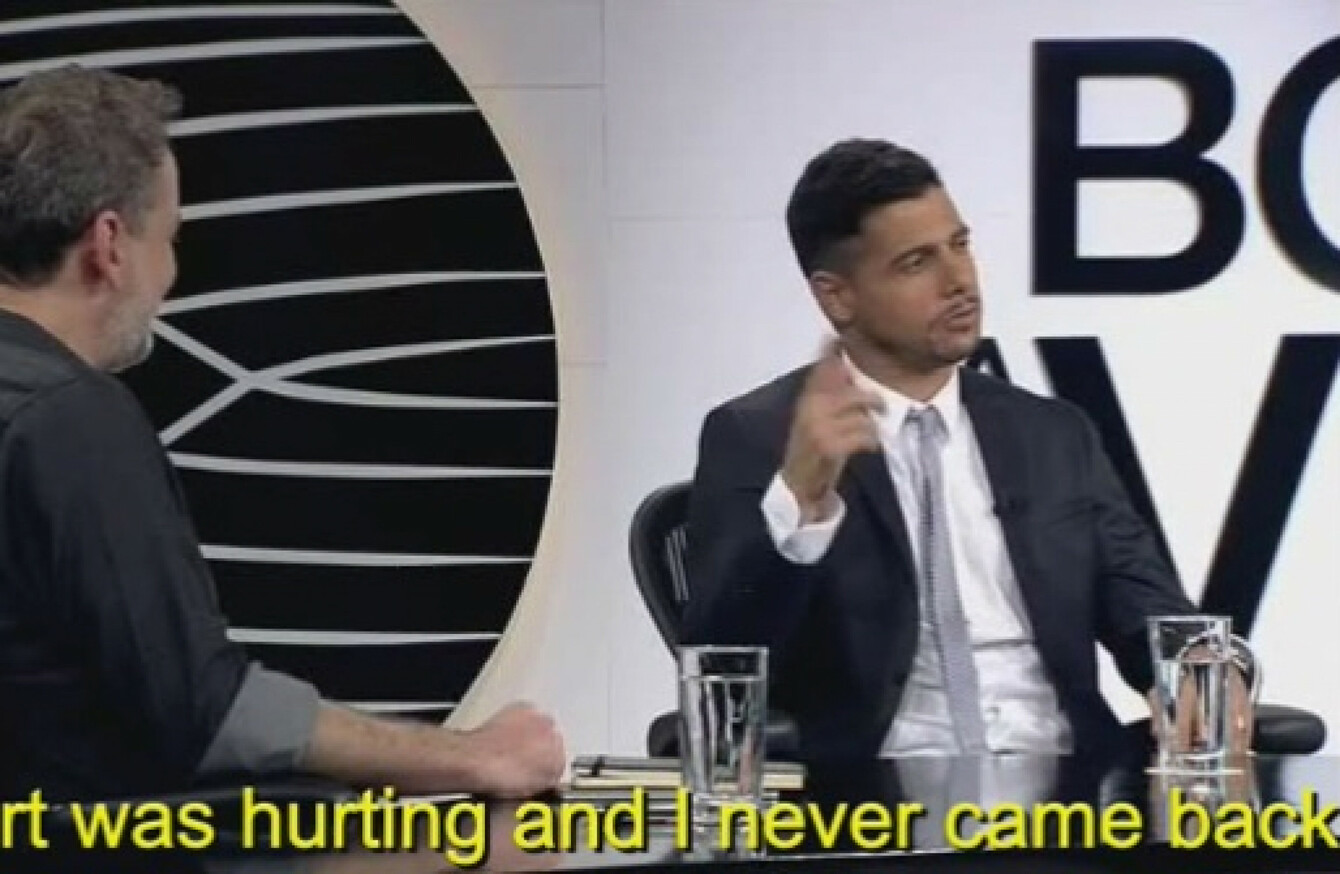 BRAZILIAN RIGHT-BACK CICINHO never quite reached the heights that his mid-'00s form might have projected, but it didn't stop him from living the high life at Real Madrid – albeit accidentally.
The former international has often admitted that issues with alcohol derailed his career at the top level; he once suggested that, had he not met his wife and turned towards religion, he'd be dead. Prior to turning his life around, however, he was an impressionable new recruit stood alongside Galacticos, having arrived from club world champions Sao Paulo in January of 2006.
As he relayed in an interview on ESPN Brazil's Bola da Vez, the now-37-year-old was particularly besotted with one particular Madridista from Leytonstone, London, but nerves seemed to get the better of him during their first encounter during a team meal.
"Roberto Carlos had already reserved the seat. Because it was rectangular, on one side were the Spaniards, the other side were the foreigners. But Sergio Ramos sat with us – he was very friendly with us. So they put Beckham, me, Robinho, Roberto Carlos, Ronaldo and Zidane [on one side].
I took the juice and I spilled it on Beckham's leg, on his suit. I lowered my head and thought, 'Oh God, why?' It could have been anyone, but to be the guy that really cares about the way he looks? Because I didn't know him, I had never met him. But he said, 'Calm down, no problem'. I thought, 'he will be my best friend.'
Such was Beckham's kindness and general aura, the Brazilian immediately gravitated toward the former England captain.
Beckham's fashion sense, in particular, caught his eye, much to his detriment as it would later transpire.
"Beckham has a personal stylist that dresses him," Cicinho said. "One day he arrived at training, he was wearing really beautiful clothes – full of shiny things. It wasn't gold, but it was beautiful. I said to David, 'those are really beautiful clothes'. Beckham said the place to buy the clothes – Beckham said, 'go there to buy', and said that he would tell his friend to wait for me. So I decided to go, right?
"I arrived there, I thought, 'I am Beckham's friend. I play for Real Madrid'. Every place we went we got a discount price because we had a special card. So I looked for a leather jacket and pants. I decided to buy them.
"I gave the woman the credit card. When I had to sign [I said], 'Sorry, how much?' I thought it was €2,500 and that was already expensive. But it was €25,000.
"€25,000 for one leather jacket and one pair of jeans, full of glossy things.
So I thought, 'If I don't buy, she will tell Beckham!' But screw Beckham, they were €25,000. But I hadn't any family, I was single, no kids. I was like, 'Whatever, I will buy!'
"My heart was hurting and I never came back."
The42 is on Instagram! Tap the button below on your phone to follow us!