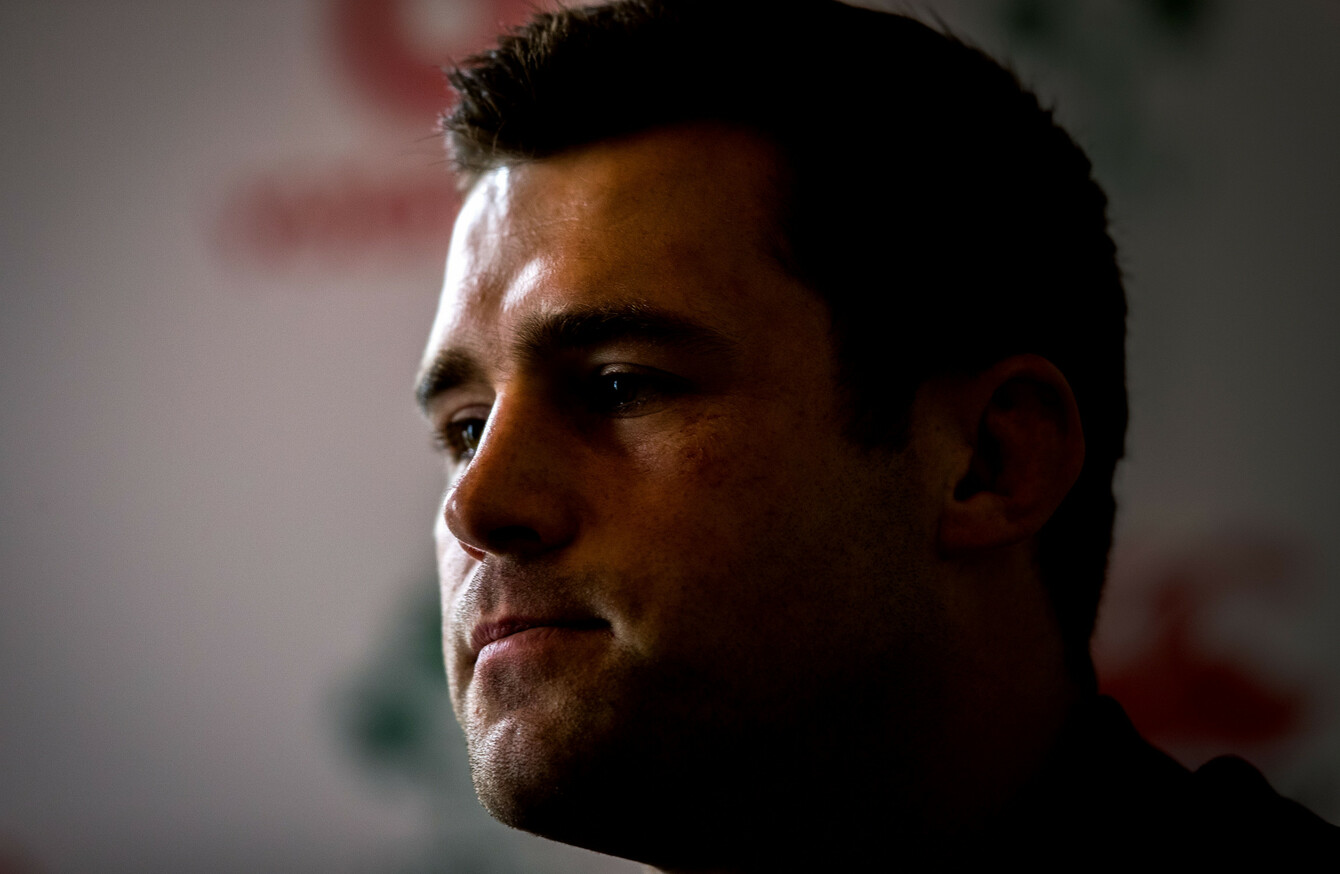 Image: Bryan Keane/INPHO
Image: Bryan Keane/INPHO
CJ STANDER HAD the worst seat in the house while the rest of Stade de France watched in horror and elation as Jonathan Sexton kicked the sweetest of drop-goals.
"I was at the bottom of a ruck," said back row at Carton House today, explaining why he was among the last to pile in atop the celebrations.
It was Stander who made the final carry of the 41 phases, one last attempt to nudge a foot closer to the posts before placing the match in the hands of Sexton.
"I was just trying to see. I didn't know really what was happening. So I was trying to look at Nigel (Owens') arm. It went up quite late. Then I found myself on my own, me and Pete (O'Mahony, who cleared out the final ruck).
"Everyone was back in the 22 celebrating. We knew it went over at that stage. So it was a slow jog, walk to get back there and celebrate with the lads."
He has seen the footage since, of course – a bit of 'magic' that takes 'massive guts' – but equally gutsy was the manner in which the platform was laid for Sexton to strike for victory.
From begining to end, Ireland's ceaseless efforts to force victory from deep in their own half was compelling viewing. With 78 minutes on the clock and momentum lost, it's a lot to expect of players to systematically chisel away the metres when they're running on fumes.
"I think it was belief when we took that 22 drop-in: 'we're gonna get the ball back,'" says Stander.
After the seventh or eighth phase, you just switch off and go into a deep, dark place where all of us have been before in training. So you just keep pushing until something happens.
"It happened in our favour. As forwards, our perspective is to keep working hard and the backs will do some magic."
SEE SPORT
DIFFERENTLY
Get closer to the stories that matter with exclusive analysis, insight and debate in The42 Membership.
Become a Member
Magic, including a touch of telepathy. Stander wasn't aware of the significance of his final carry in the contest, the half-backs were the ones with the big picture view.
"As a forward, you probably just make sure to get the ruck in a good position, so you're there for options. Mur and Johnny, probably (with) the brain signals, they tell each other. So we just make sure we work hard and get in a position close to the posts."
Sexton's instant classic has yielded almost as much commendation and admiration within the squad as with the wider rugby public. Perhaps not as far as the deification that took over social media on Saturday night, but certainly some regal treatment has been thrust Sexton's way.
"Yeah (Sexton) is not carrying his bags anymore and he's getting free coffees and everything.
"His food is being prepared for him brought to the table. So yeah, we owe him, we owe him a lot."
There is reason for Stander and the rest of this Ireland squad to smile and joke after the late  match-winner. The drop-goal papered over a multitude of cracks in a match that very nearly got  away from Ireland and gifted France a first win in seven attempts.
"During that 41 phases we won a lot of those battles that we didn't win earlier in the game.
"A lot of boys stood up and did individual jobs well. As an individual player, it's quite stressful to get the ball and look after it because you don't want to be that guy who makes the mistake."