TODAY MARKS EXACTLY 51 weeks since CJ Stander's international rugby debut and it's already tough to imagine an Ireland side without him.
Even in the ultra-competitive jostle for back row places, he has made himself an automatic choice for Joe Schmidt with relentlessly powerful performances.
10 games and three tries into his tenure as an Ireland back row, he is still bowled over by the different standard required at Test level – even if it rarely appears that way on the field.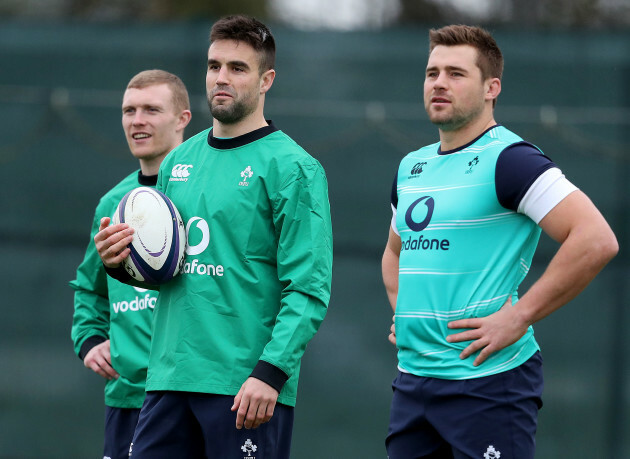 Dan Sheridan / INPHO Dan Sheridan / INPHO / INPHO
"Everything has to be an instinct," the Munster man replies quickly when asked what he's learned from his first year at the top echelon of the sport.
"You can't think about something, because those few seconds – one, two, three seconds where you're thinking of something, someone is going to give you a big tackle.
"The margins are a lot smaller. So in the league you might get a big carry because someone made a bad decision in defence. But (at Test level) if you make a bad decision about carrying you're gonna get smashed."
News today that a hamstring complaint will keep Peter O'Mahony from joining the fight for four back row places against Scotland, means Stander's importance is even greater to Ireland's hopes in Murrayfield.
He and Jamie Heaslip will start in the back row, with Schmidt left to weigh up Sean O'Brien's recent recovery from a calf injury with the November form of Josh van der Flier at openside.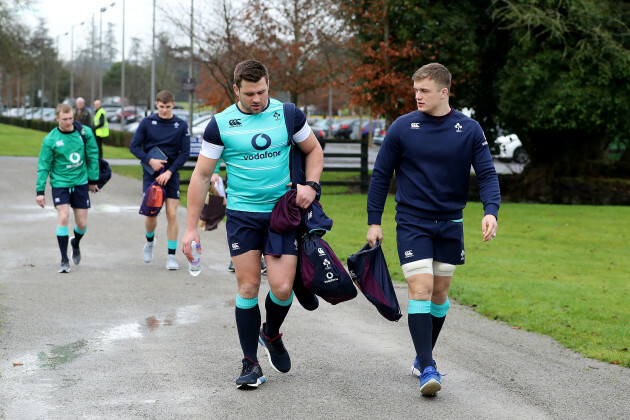 Dan Sheridan / INPHO Dan Sheridan / INPHO / INPHO
With such intense competition, it's the repetition of training and the development of the Test rugby "instincts" that make it possible to still deliver optimum performances, according the the George native.
"We feed into each others' game, so it doesn't matter who has the jersey. Everyone picks up the game, Seanie, Josh or Dan (Leavy) hits the breakdown and makes it easier for a guy like Pete, Jamie and me.
"You just make sure you do your job, the other boys are going to do theirs. It makes it easier up here," Stander says pointing to his head, "because everyone has that instinct, everyone has their job. You don't have to worry about someone else.
"I think it's the most competitive position in the whole team. You've got six guys who could easily step up and play an unbelievable game.
"If you're not (at your best), you're going to be at the back of the bus waiting for your chance again."
CJ drives the bus.
Subscribe to The42 Rugby Show podcast here: