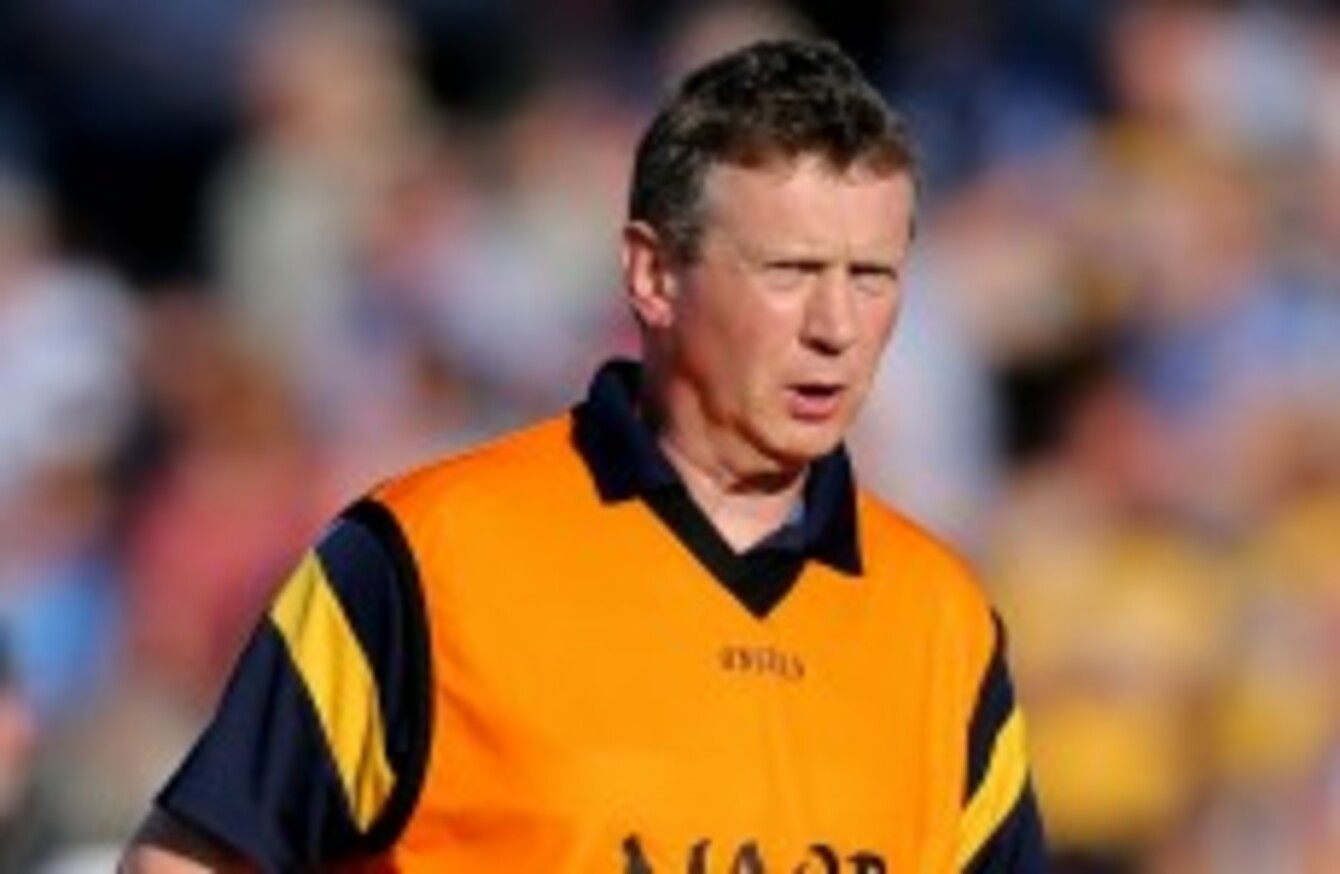 Clare joint manager Donal Moloney.
Image: ©INPHO/James Crombie
Clare joint manager Donal Moloney.
Image: ©INPHO/James Crombie
HAVING STEERED Clare to a second consecutive All Ireland under 21 title joint manager Donal Moloney was delighted the four Banner senior stars suffered no injury worries.
David McInerney, Colm Galvin, Tony Kelly, and Podge Collins started last weekend's drawn decider with Cork and they contributed to an emphatic success over Antrim.
Moloney hopes that those youngsters can achieve a double by beating Cork in the September 28 replay. "The four lads are fine and hopefully some of the other lads will be pushing hard because the need to go back in there with the message that this isn't done yet.
"Hurling fever has definitely caught on in Clare. These sorts of days, these three or four weeks we may never see the likes of again. We need to cherish them. We also need to recognise that we are extremely fortunate to have such excellent players at this point in time.
"They'd make it on any team they want to and they'll intend to do the same in Croke Park in two weeks time. We wish them the very best if luck in that."
The Banner boys dismissed Antrim with the minimum of fuss and Moloney was encouraged by the business like manner in which Clare carried out their duties. "We've been proud of them long before this. Maybe there was only going to be one result. It was a difficult game to prepare for. They prepared as professionally as they possibly could. It's a bit unfortunate. Everyone would have liked a better spectacle.
"From Antrim's perspective I think their players probably deserved better. If they had access to the same resources, the same expertise that our guys have I think it would be a different story. I hope the Antrim County Board will provide them with that reward because they deserve it.
"Technically we saw it against Wexford that they are excellent hurlers, but our guys have played at a level of competition that they only aspire to and it just creates too much of a gap. But I think from Antrim's perspective the hurling landscape is levelling out."
Moloney, though, reckoned that Clare's Munster Championship triumph over Waterford confirmed their class and character.
"Going back to the start of the year we knew that we had come out of Walsh Park after playing Waterford. We knew that if we came out of that it would open for us.
"We're fortunate to have such talented players. People may say we win easy they have such talent and capability they make it look easy at times.
"They're working ferociously hard. They expended a huge amount of energy in the first half. In Clare were not in such an exalted position to look down. The players we have are exceptional."