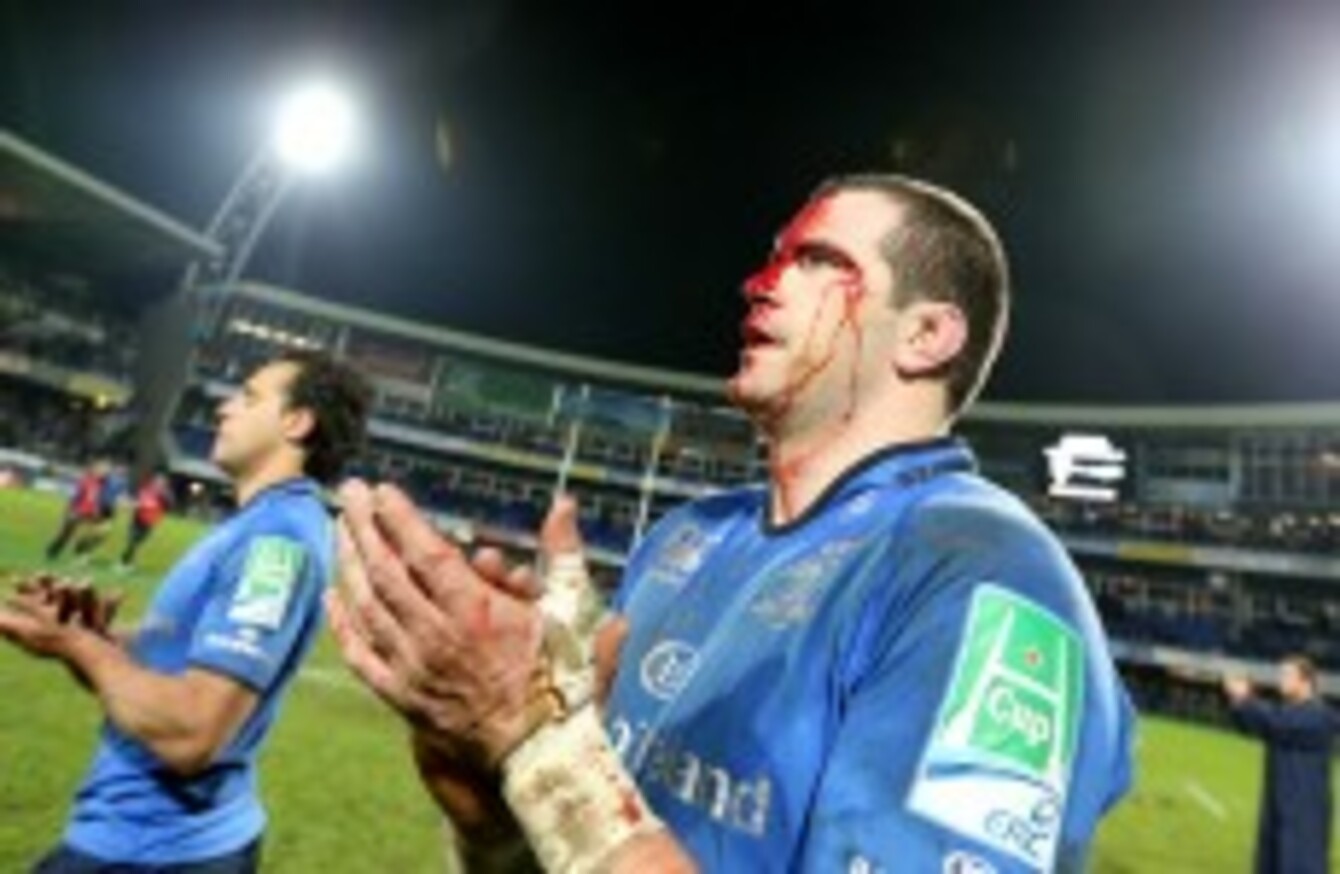 A bloodied Shane Jennings applauds Clermont off the field.
Image: ©INPHO/Billy Stickland
A bloodied Shane Jennings applauds Clermont off the field.
Image: ©INPHO/Billy Stickland
LEINSTER FORWARD JAMIE HEASLIP conceded that his side had 'let it slip' in the second-half as they narrowly lost out to Clermont in France.
Heaslip declared he was proud of his teammates and chose to focus on the return match at the Aviva Stadium next week.
Clermont hit the front after three minutes and it was not until the 33rd minute that Jonathan Sexton levelled the tie at 9-9.
A penalty was conceded from the next Clermont restart, which Morgan Parra converted, and Brock James' drop goal made it 15-9 at the break. Sexton got a penalty back on 53 minutes but the scoring chances dried up on both sides.
"We had a couple of opportunities in the first and second halves but we weren't accurate," Heaslip told Sky Sports.
"Those inaccuracies let them back into the game."
He added, "Going up against Clermont is like an inter-provincial rivalry. It's a tough gig… it was a bit of a slugfest at times."
Best qualifier hopes for Schmidt
Leinster coach Joe Schmidt told the broadcaster he was 'incredibly disappointed' with the loss as Leinster were 'close enough to steal it'.
He commented, "We dominated territory in the second-half but we lost some key balls on lineout throws."
The Kiwi, coming up against his old side, admitted that Leinster's best hopes for quarter-final qualification may come from securing a best qualifiers spot.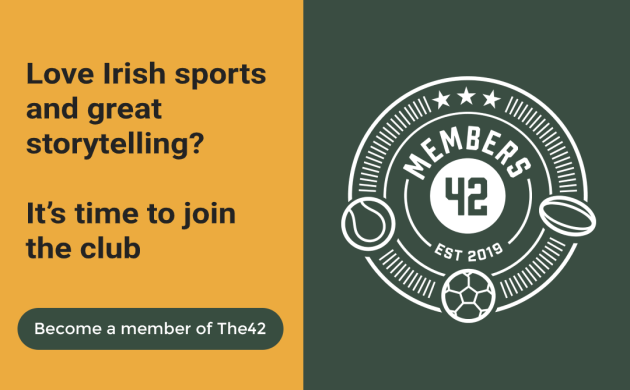 He also refused to criticise Sexton for spurning a penalty chance and sending a crossfield kick for Fergus McFadden to contest. The ball was knocked on. Schmidt said:
It was pretty early in the half and we wanted to keep the pressure on… It was a strategy we had worked on. Fergus got to the ball first, too, but unfortunately knocked it on."
Schmidt remarked that the Leinster staff would have to glue back several Leinster players and also confirmed that he will not travel to Australia next summer as part of the British & Irish Lions tour.
Boxing match
Clermont coach Vern Cotter was pleased with the four-point haul that has put his team on 14 points in the pool, five clear of Leinster.
"It was a good old boxing battle out there," he said. "We exchanged blows all afternoon and are happy with the three-point advantage."
Cotter expressed his 'surprsise' that referee Nigel Owens did not allow Morgan Parra to kick for the corner late in the game after giving Clermont a penalty.
He added, "It was one of the most intense games we've played here for a long, long time."
Clermont captain Aurélien Rougerie praised the Leinster defence and pointed out a much-improved performance would be needed to win the return tie in Dublin next Saturday. He said:
In the scrum they have, maybe, most of the Lions forwards against us this week."
He added, "I will have one beer with my friends and go to bed earlier as we have a very big game next week."