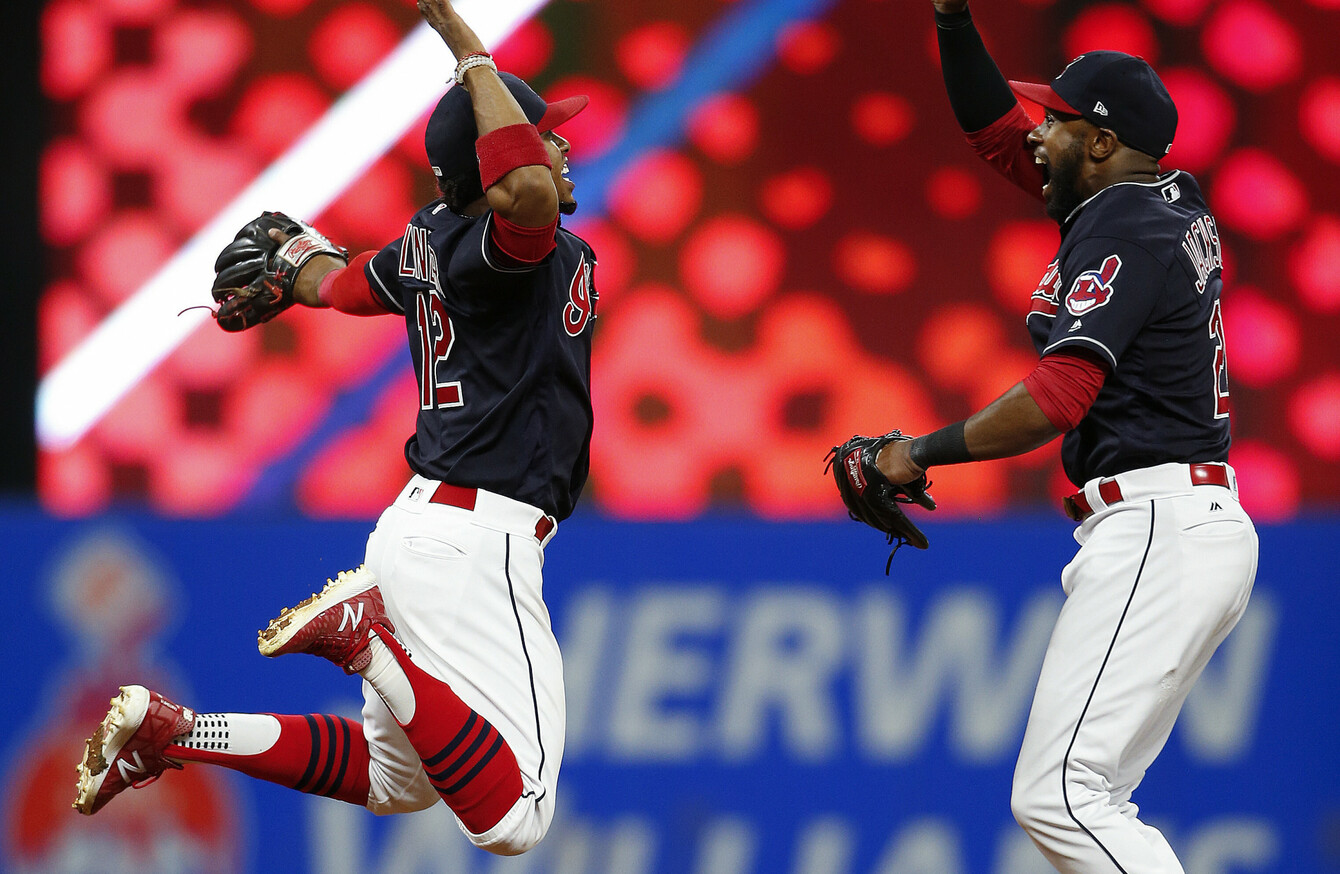 Image: Ron Schwane
Image: Ron Schwane
CLEVELAND STRETCHED THEIR historic winning streak to 22 straight games on Thursday with a dramatic 3-2, 10-inning triumph over the Kansas City Royals.
Jay Bruce hit a run-scoring double in the 10th as Cleveland stretched their streak, which is already the longest in the history of the American League. They also surpassed the 21-game streak produced by the National League's Chicago Cubs in 1935.
With five more wins they would beat the 26-game win streak of the 1916 New York Giants, considered the longest ever in the Major Leagues despite the fact that the Giants' run actually included one tie game which wasn't counted toward official statistics.
"We're in uncharted territory, and that's an understatement," Bruce said after the victory before a raucous crowd in Cleveland.
Thursday's victory was the first walk-off win for Cleveland in the streak, in which they have outscored their opponents 142-37.
Subscribe to The42 podcasts here: