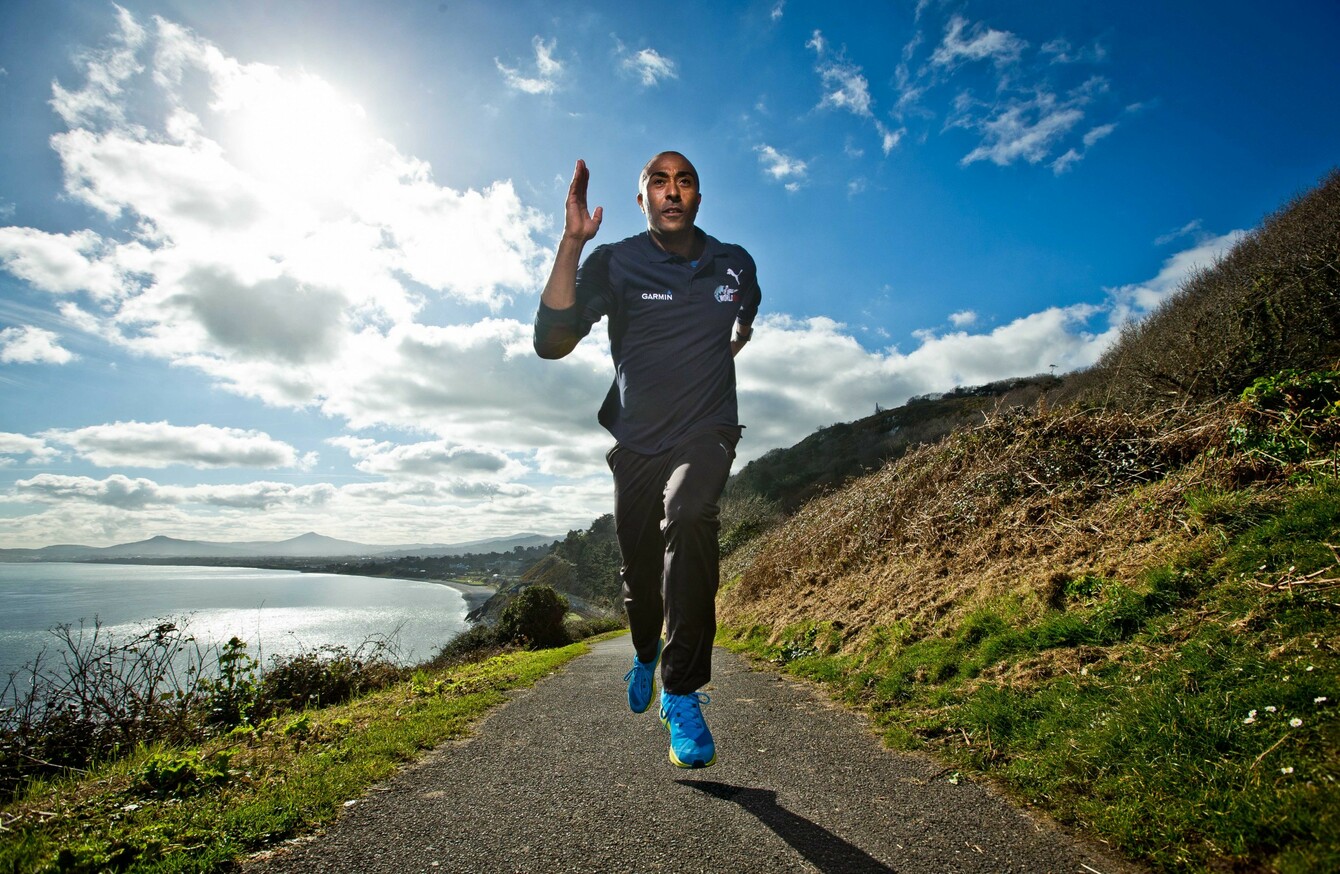 Colin Jackson was in Dublin recently.
Image: Morgan Treacy/INPHO
Colin Jackson was in Dublin recently.
Image: Morgan Treacy/INPHO
FORMER WORLD CHAMPION hurdler Colin Jackson has expressed concern over travelling to Rio for this summer's Olympic Games as part of his role as a television pundit.
Since retiring from athletics over a decade ago, Jackson has become a familiar face on BBC's coverage and will be part of the broadcaster's punditry team in August.
However, he still has doubts over the safety of the athletes, media and supporters after hearing of incidents involving his BBC colleagues during the 2014 World Cup.
"Safety, that has to be the number one priority," he tells The42. "It has to be safe and comfortable so the athletes can relax and perform to the best of their ability. As long as it's a safe Olympic Games I'll be happy.
"Even in the BBC, some people have said they're not sure about going or not. This is the reality. You have to feel comfortable and confident that things are being done and will be done.
"Two of my colleagues were robbed on the beach in broad daylight during the World Cup. This is what happens and it doesn't matter who you are, you're not exempt from what goes on."
Preparations for the Games, which start on 5 August, have been overshadowed by fears over the Zika virus and the threat of terrorism and petty crime.
A large security operation is set to be mobilised with nearly $200 million being invested in measures to ensure the well-being of the thousands of tourists expected to descend on the Brazilian city.
While Jackson admits that anxiety will always be there, he says it's crucial for the athletes to be at peace of mind during their stay or else the level of their performances will be severely impacted.
"If I'm being honest, we don't want athletes to be worried about anything other than their own performance," he continued. "I want all those other things to be quelled so people can just concentrate on this sporting party. That's the most important thing and not having everyone looking over their shoulder.
"The Olympic Games in Rio will be phenomenal. Yes, everybody is being a bit anxious about it but every other Olympic Games had its only individual problems and I'm looking forward to seeing what Rio produces."
Once the Games gets underway, the narrative of the event will no doubt revolve around the doping epidemic which has come to light in the four years since London.
Athletics' image has been tarnished, many will say beyond repair, but Jackson, who won silver at the 1988 Games, says the recent revelations will only benefit the sport going forward.
"It's not comfortable reading but in the same breath it's important, people need to understand that it doesn't matter how big you are as a sports personality or governing body, you're not exempt. If you're doing wrong by sport, you will be found out, exposed and punished.
"I don't think we should ever hide from these issues and hopefully we'll be able to manage it and get people's faith back in the sport.
"I think the people who still love the sport of athletics will still look at it the same way, not any different, and savour the great sport and what the great athletes are achieving.
"The majority, I still believe, are clean athletes and I hold that close to my heart and watching them perform I  will still believe that."
With ticket applications down and a general feeling of disaffection with the sport, the Rio Olympics will be the first Games to face somewhat of an identity crisis.
Viewers will watch on with skepticism, a view shaped by the distributing developments in many of the sports synonymous with the Olympics.
"Sport itself needs to be more popular, we need to buy back these young people," Jackson adds. "It's how we sell the world of sport to youngsters and I think if we do it in the right way, the correct way, then we will have more people participating in sport.
"There will be lots of stars who will be performing in Rio and it's that knock-on effect, continue that movement of inspiring people. It needs to be something kids watch and say 'I want to do that' just like they do when the World Cup or Wimbledon are on.
"That's the real issue of this Olympics – repairing the damage which has been done."
Colin Jackson was in Dublin to launch the Wings for Life World Run, which takes place on Sunday 8 May. Registration for the event closes on 4 May.
The42 is on Snapchat! Tap the button below on your phone to add!