COLM GALVIN HASN'T ruled out the prospect of featuring for Clare in this year's All-Ireland senior hurling championship.
22 year-old Galvin will fly to Boston on 28 April and admitted that he's considered a trip to the United States for "the last two or three years."
But the Clonlara man now insists that the time is right as he has no summer exams to contend with at Mary Immaculate College and isn't due back to his studies until September.
Club and intercounty commitments kept Galvin in Ireland in recent years – as he starred on the Clare teams that won three successive All-Ireland U21 titles from 2012-14, while also winning an All-Ireland senior medal in 2013.
But he said: "If I didn't do it this year, I wouldn't do it. I've been thinking about doing this for the last two or three years.
"The big thing is that I have no exams at all so I don't have to worry about that and I'm not back in college until September."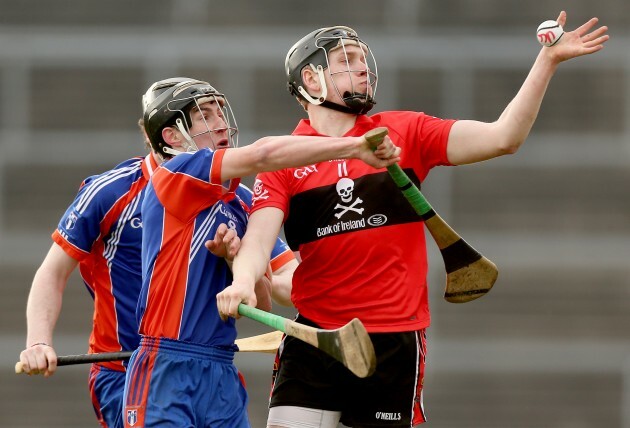 James Crombie / INPHO Colm Galvin (left) in action for Mary Immaculate College in the 2013 Fitzgibbon Cup final. James Crombie / INPHO / INPHO
Galvin has work lined up in Boston and will play for the Tipperary club during his time there.
But Clare manager Davy Fitzgerald has assured Galvin that the door remains open for a return to the Banner County squad if he returns home early.
Galvin said: "Davy's been very good. I let him know around December and he had an inkling that I might be going. I brought it up again around February and he's been very supportive.
"He said that there would be a place there for me when I come back but that I'd have to fight hard. I couldn't ask for any more than that."
And midfielder Galvin acknowledged that he would have to work desperately hard to win his place back in the Clare team, if they are still involved in the championship when he comes home.
"Definitely. Trying to walk back into a team and a panel training like dogs would be very hard. I'm not sure what date I'll be back. I don't know myself and that's the truth. It depends on how I get on out there. I don't have a return flight booked.
"Davy tried to get me to stay on a few occasions but I had my mind made up and he understood where I was coming from. And there's no doubt that myself and Davy will still be in contact while I'm away."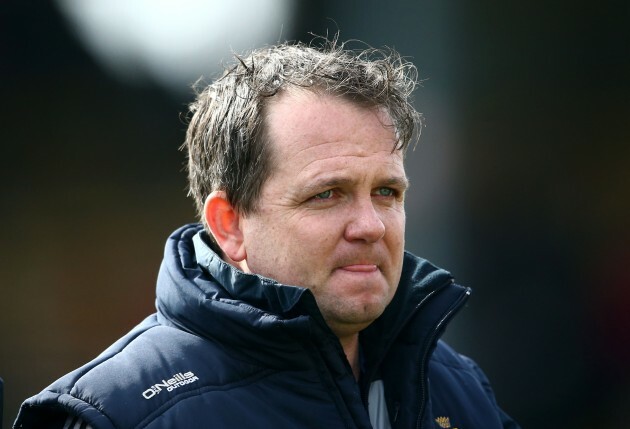 Cathal Noonan / INPHO Clare boss Davy Fitzgerald Cathal Noonan / INPHO / INPHO
Galvin admitted that he will desperately miss the Clare set-up and intercounty hurling, adding: "Definitely. What I'll miss most is the big match days and the preparation for that. I wish the lads the best of luck for the year and I hope they bring back silverware. I'll be out there watching them on TV whenever they are playing."
Galvin is confident that Clare will respond positively to relegation from Division 1A to have a big say in the summer months.
"We were unlucky but Clare are a good summer team and I'd be expecting a lot out of them this year. While I was there, I was going to play for Clare during the League but Davy knew for the last two or three weeks that I was going away.
"I said I'd give my all before I left and I made a conscious decision that I'd finish with the National League. Things didn't work out too well unfortunately and while there have been lots of stories flying around lately, it's time for everybody to get behind the team now."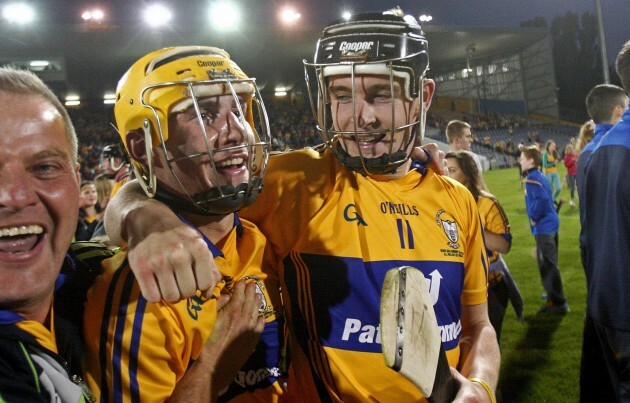 Donall Farmer / INPHO Colm Galvin celebrating Clare's All-Ireland U21 final win over Wexford last year. Donall Farmer / INPHO / INPHO
Galvin added: "I said to the parents that if I don't go now, I never will. My father managed the Clonlara team last year and he tried to get me to stay around and Sean Stack is in charge now.
"But the club will hopefully still be involved in the championship when I get back and I already have a gym programme to work on while I'm away. I'll have to do the training myself to keep any way fit because there would be a lot of work involved in getting back on the Clare panel if I didn't keep myself in shape.
"Again, I'd like to wish the lads the best of luck for the year, both Clonlara and Clare, and thanks to everybody for their support. I really appreciate it."
- This article was first published on 2 April at 00.05am