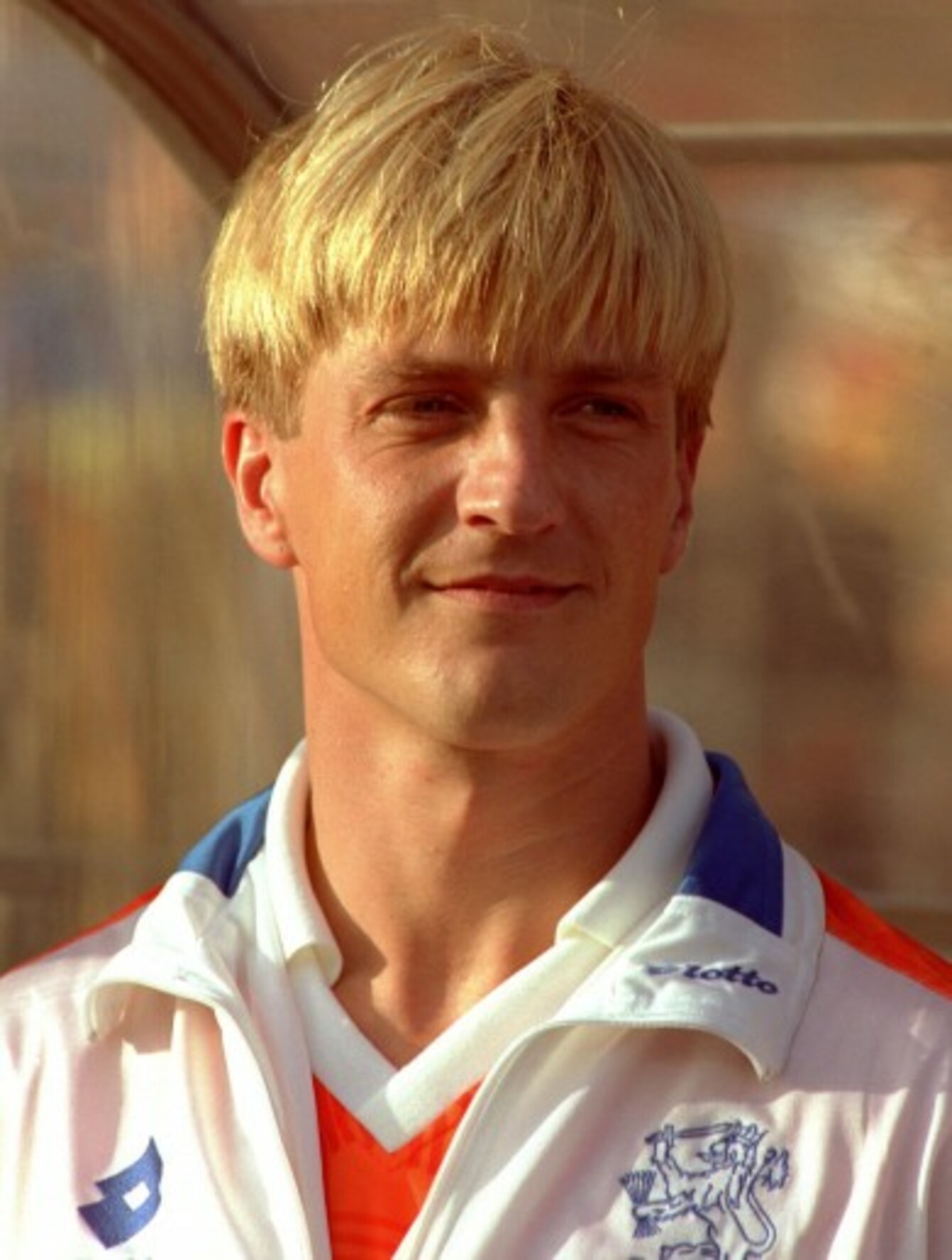 Dutch forward Wim Kieft... or is it Kian Egan?
Image: EMPICS Sport
Dutch forward Wim Kieft... or is it Kian Egan?
Image: EMPICS Sport
Former Dutch striker Wim Kieft and ex-Westlife pop star Kian Egan have shared a similar hairstyle, Aoife Kally observes. 
"I thought that guy "who's this?" Was Kian Egan. Needless to say i scored 0."
Mark McQuaid isn't impressed by the injury Poland striker Arkadiusz Milik picked up after James McClean's full-blooded tackle. 
"I've seen worse injuries out of an under 8 Gaa blitz #thetoughest."
London Irish prop Geoff Cross said goodbye to his monstrous beard this week, and Joey English can't believe the before and after is the same, erm, man. 
"Like two completely different sheep."
Former child prodigy Freddy Adu has become something of a journeyman with his latest move to Finnish side Kuopion Palloseura, and Malachy Rivers predicts a spell in Irish junior football. 
"Only a matter of time before he hits these shores. Mayo League football beckons Freddy!!"
Dave Meagher has his say after Clare's relegation to Division 1B of the Allianz National Hurling League. 
"The group is so tightly bound that several fell out."
A balanced view on Tuesday's UFC media event in Dublin from Glenn Harman.
"I thought some of it was funny, other parts were exciting but I can't help feeling that some of the behavior let us down as Irish people. Some of the statements were absolutely ridiculous. Aldo came off well in the end. I want McGregor to win but after the fight, win or lose, he should pay Aldo the respect he deserves."
Jockey Lewis Ferguson had one of the most spectacular falls we've ever seen in horse racing on Wednesday and thankfully walked away unhurt. Kian David Griffin has marked the effort. 
"7/10…docked marks for the landing"
Good point, DeShawn Jersey. Who needs outdoor activities over the Bank Holiday weekend when you've got Will Ferrell and John C Reilly?!
"Alternatively, you could just stay in and watch Stepbrothers!"