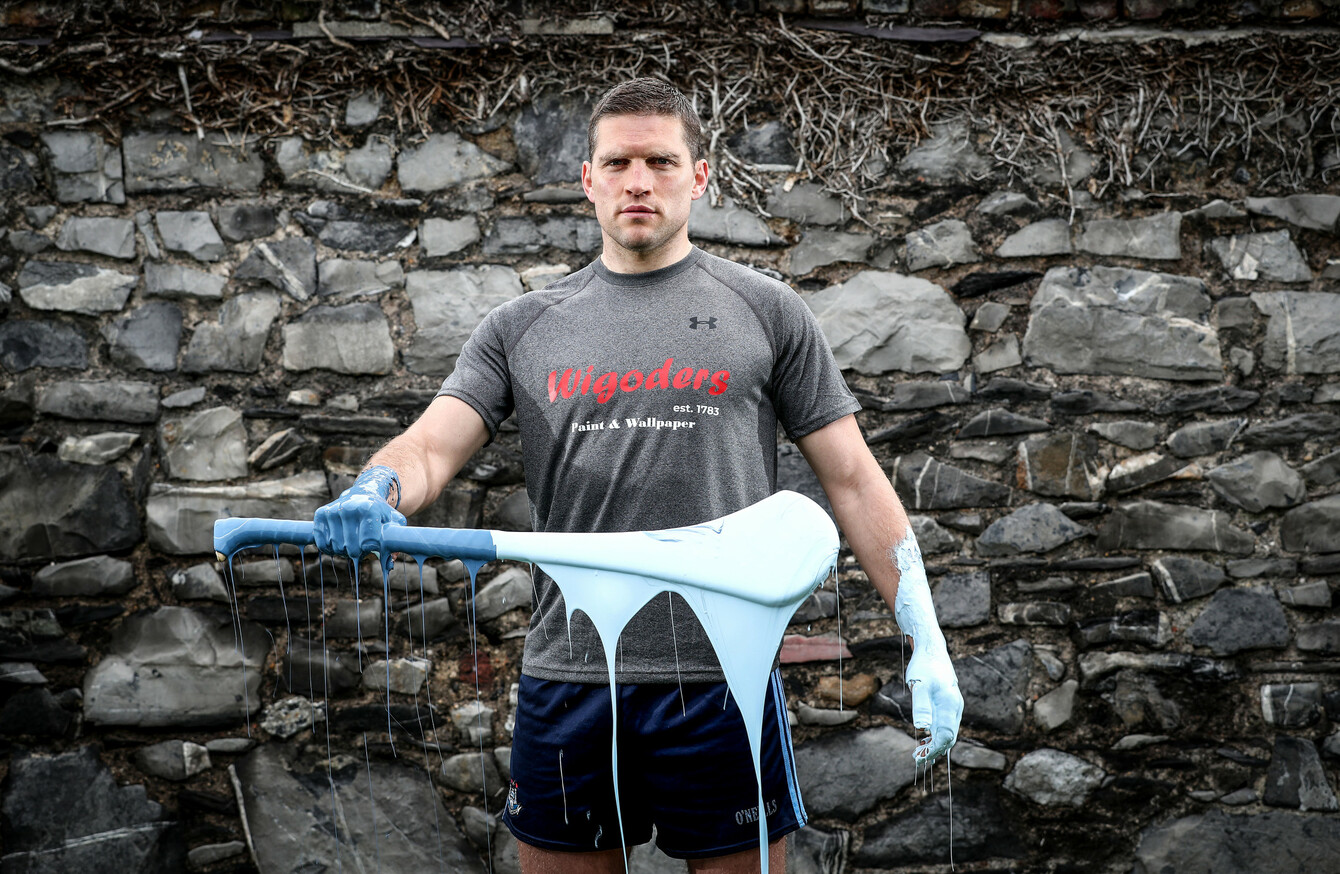 Conal Keaney pictured at the official re-launch of Wigoders on the Long Mile Road, the original Wallpaper and Paint Company.
Image: Dan Sheridan/INPHO
Conal Keaney pictured at the official re-launch of Wigoders on the Long Mile Road, the original Wallpaper and Paint Company.
Image: Dan Sheridan/INPHO
CONAL KEANEY HAS hailed his former team-mate Peter Kelly for his contribution to Dublin hurling after he stepped away from the inter-county game at the weekend.
Keaney termed Kelly a 'phenomenal player' and believes the 29-year-old will have 'no regrets' as he at least attempted to revive his career this year but was forced to succumb to the injuries that have hindered him in recent seasons.
"I said it loads of times, I think Peter was the best full-back easily I've ever played with. Incredible hurler, had everything.
"Phenomenal player and a great lad off the field as well. I think he was asked back, he was struggling with injuries for the last couple of years and he nearly got it right this year.
"He started showing a bit of form in training that was the old Peter again that no one could go near him. But I think his body just kept letting him down, kept getting little niggles and injuries. It just wasn't to be.
"He just couldn't do the load that was needed to play in the game and get consistent games behind him. So I think for his own sake he just had to make a call on it and I think he's probably happy that he made the decision to come back and try it.
"He's no regrets. I think he's happy now in his own head and he can go and play with the club for the next few years and enjoy the last few years of his career."
An All-Star winner in 2013 when he was a pivotal part of Dublin's Leinster senior hurling triumph, Keaney pinpointed pace as one of Kelly's key attributes.
"He just had that mannerism where like he looked like he was not interested, he looked like he'd a real lazy style but still you'd never be able to get the ball off him or he'd always just take the ball off you.
"His touch was always unbelievable in the back. I think it was only later in his career that he was actually in full-back. He started as a forward. I don't think he was really getting the best out of himself as a forward but when they put him in full-back, he has pace to burn, his touch was unbelievable and he was never fazed by anyone he was marking.
"I don't think I've ever seen anyone get the better of him inter-county and it's just a shame that he's not able to play this year because I think he'd be a huge addition. But look that's the way it goes and I'm sure we'll come up against him in the club over the next few years."
Keaney has described it as 'a no-brainer' his own decision to return to the Dublin fray this year under new boss Pat Gilroy after stepping away in 2016.
"Any time you get a chance to go back and play with Dublin, for me it was a no-brainer. Once the body could do it, I was always going to do it if I could because it doesn't come around too often really.
"I enjoy the challenge of getting back trying to get fit and trying to compete with all the young lads and see where that takes me."
The42 is on Instagram! Tap the button below on your phone to follow us!