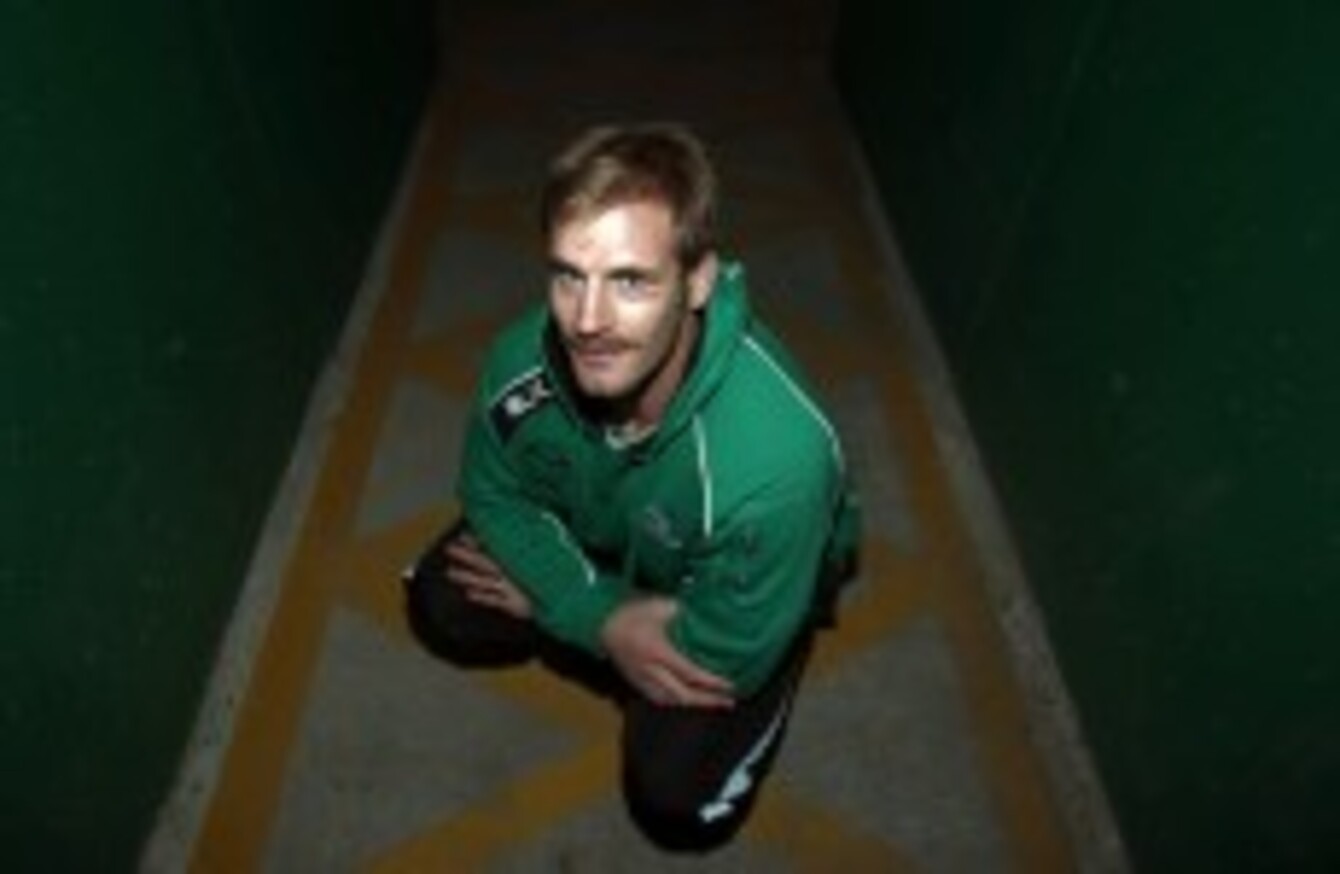 Craig Clarke at the Sportsground in Galway.
Image: INPHO/Donall Farmer
Craig Clarke at the Sportsground in Galway.
Image: INPHO/Donall Farmer
SUCCESSFUL CHIEFS SKIPPER Craig Clarke has been asked to captain Connacht on an ongoing basis as Pat Lam tries to end a wretched run which has seen them lose nine of their 11 games this season.
New coach Lam appointed three skippers at the outset of the season but while Michael Swift, John Muldoon and Gavin Duffy will continue to lead off the field, 30-year old Clarke has been asked to take command on the park.
Connacht have lost their last eight PRO12 matches and their only two victories this season have come against a Zebre side who lost every game last season.
Now Connacht face the daunting task of taking on four-time Heineken Cup champions Toulouse in their own backyard on Sunday before the French arrive in the Sportsground the following Saturday.
Connacht drafted in Clarke on a three-year contract following Mike McCarthy's controversial move to Leinster and the Kiwi signed off on his Chief's' career by leading them to the Super 15 title for the second year in a row.
Now the double winning skipper has been asked to take the lead for Connacht on the field with Clarke leading them out in their last two games against Scarlets and Edinburgh even though some of the three appointed captains were on the field.
Lam said that Clarke would now take the lead on matchday on an ongoing basis.
"I think you'll find that Swifty, Mul and Gavin are doing a tremendous job off the field in running everything too. And on the field too. I think Craig has the most experience of matchday captaincy so he is very much part of the leadership on the field and on game days at the moment.
"He's the leading contender on the day on the field because he has had ultimate success there. I think for this period of time too, he took time to get to know everyone and I think the boys to know him more importantly, and the respect from the other three guys too," said Lam.
The Connacht said that having such an experienced player on board was a bid addition heading to somewhere like Toulouse.
"He is a very good leader and player and he has a load of experience in these sort of games on and off the field," added Lam.