CONNACHT DECIDED NOT to have their annual secret santa this Christmas, instead opting to get out and visit children at University College Hospital Galway and Ability West in Tuam.
Morgan Treacy / INPHO Connacht players with five-month-old Darragh Reddington at Galway Hospital. Morgan Treacy / INPHO / INPHO
Yesterday, John Muldoon, Mils Muliaina and 23 other players visited the children's ward of the Galway Hospital to meet with the young patients there. Meanwhile, Sligo man Sean Henry and 20 of his team mates were in the Ability West centre in Tuam.
Ability West is dedicated to helping children and adults with intellectual disability.
We usually do auld secret santa among ourselves and a couple of the lads decided that this year we wouldn't do that," Connacht captain Muldoon told TheScore.ie.
"Instead, we said we'd go out and visit Ability West and we'd go to the Children's Hospital in Galway, just hand out a few selection boxes and a few things here and there. It was something different and it's great to get some young fans on board."
********************
Dave Heffernan, Dave McSharry, Craig Ronaldson and John Muldoon with Katie Salmon (2) and Deirdre Kennedy
Morgan Treacy / INPHO Morgan Treacy / INPHO / INPHO
John Muldoon alongside Aisling Kennedy (4) from Ballymoe
Morgan Treacy / INPHO Morgan Treacy / INPHO / INPHO
Ultan Dillane, Matt Healy and Willie Faloon met with Eoin Kiely (10) from Knocknacarra and his father John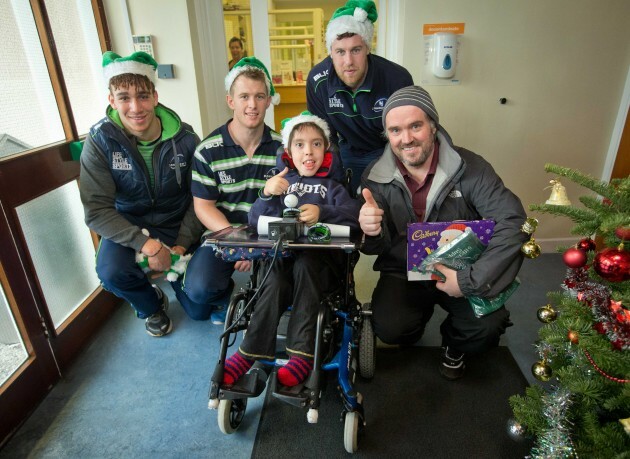 Morgan Treacy / INPHO Morgan Treacy / INPHO / INPHO
John Muldoon, Dave McSharry, Aly Muldowney, Eoin McKeon and Dave Heffernan around Katie Lenihan (10)
Morgan Treacy / INPHO Morgan Treacy / INPHO / INPHO
Conor McPhillips meets Caoimhe Grealish (13) from Carnmore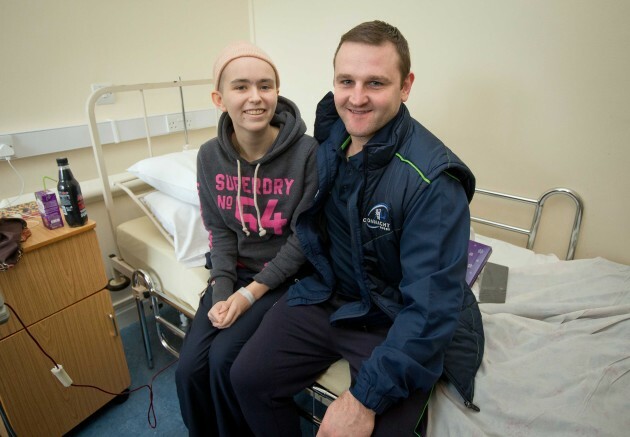 Morgan Treacy / INPHO Morgan Treacy / INPHO / INPHO
Ultan Dillane and Matt Healy pack down with Oisin O'Donnell (10) from Killanin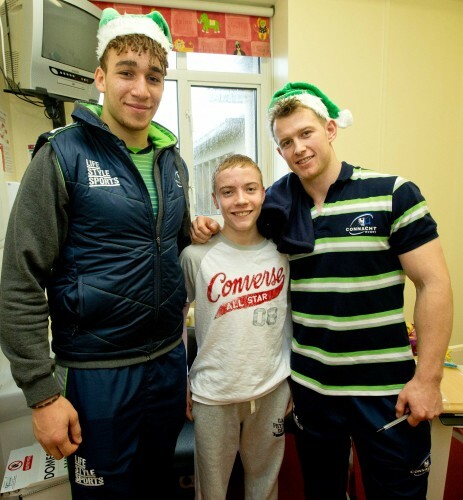 Morgan Treacy / INPHO Morgan Treacy / INPHO / INPHO
Over in Ability West, the Connacht players were warmly welcomed too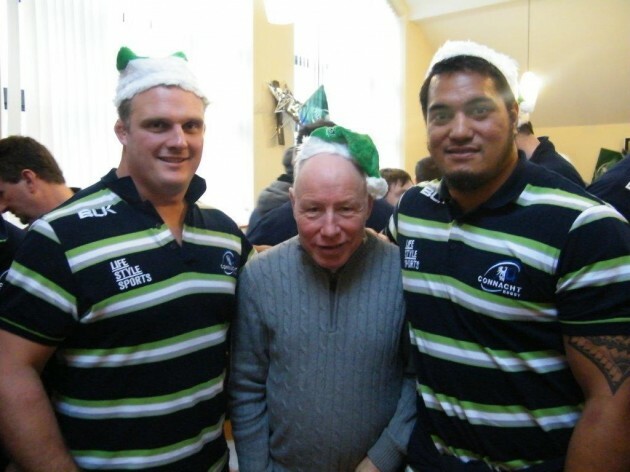 Connacht Rugby Connacht Rugby
Paul Cannon knows the players well having recently been the Connacht mascot for the game against Bayonne in Galway
Connacht Rugby Connacht Rugby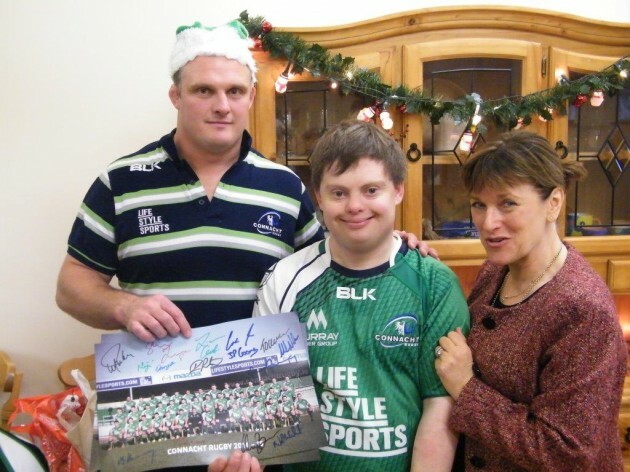 Connacht Rugby Connacht Rugby