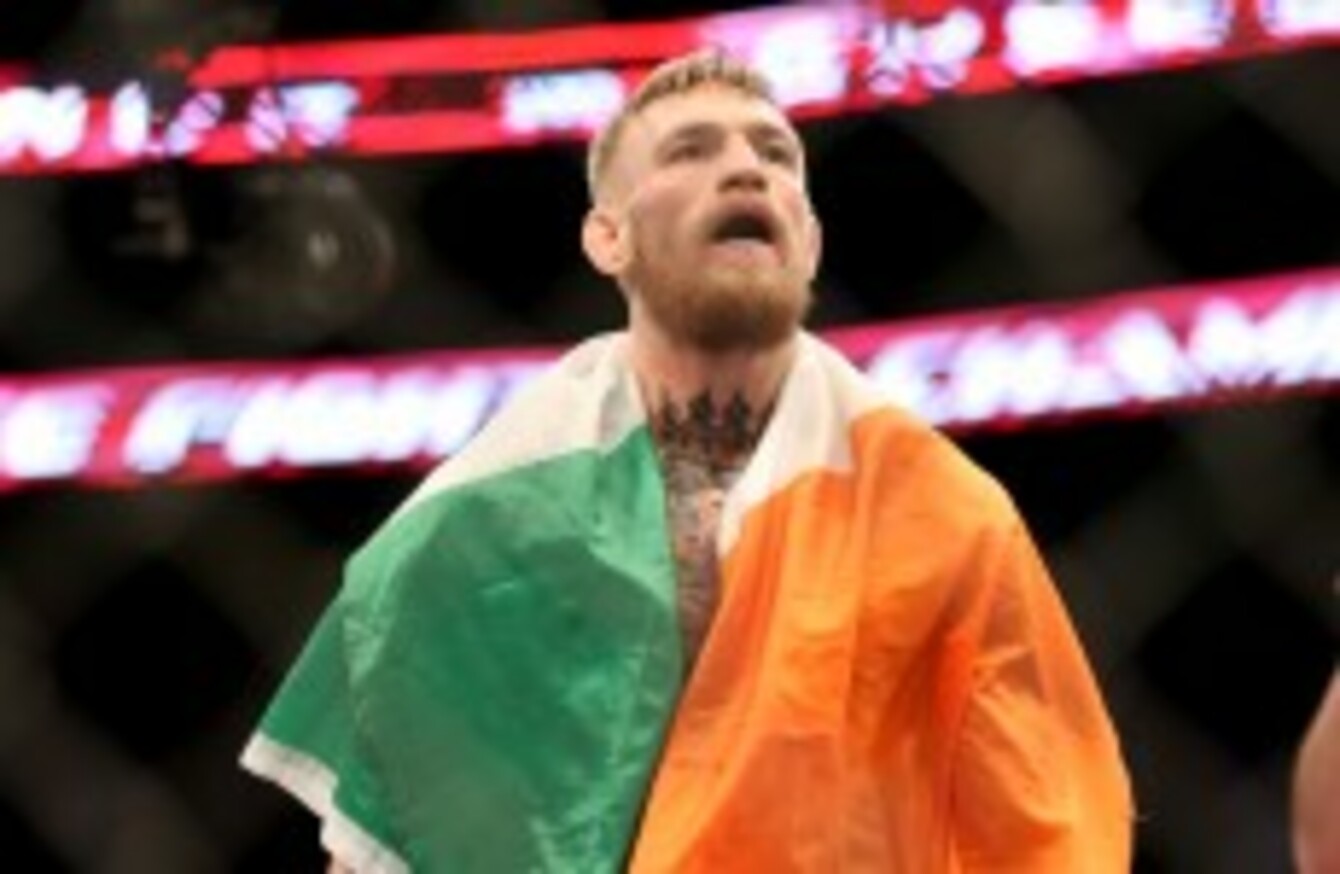 Irish UFC star Conor McGregor.
Image: AP/Press Association Images
Irish UFC star Conor McGregor.
Image: AP/Press Association Images
CHAD MENDES' MIGHT be fighting in his home country, but Conor McGregor expects to have no shortage of Irish support when he faces the American a week from tomorrow.
The featherweight duo will clash for the interim UFC title in the main event at UFC 189 at the MGM Grand Garden Arena in Las Vegas on Saturday, 11 July.
According to McGregor, approximately 2,500 of his fans will be making the journey from Ireland, with many more travelling to the event from other parts of the world.
"The number I believe is 2,400 to 2,500 from Ireland, in particular," said McGregor. "But that doesn't factor in the Irish that are living in America and the Irish that are coming in from all other areas of the globe.
"But I believe 2,500 specifically from the island of Ireland. It's the McGregor show. As long as I'm on the show, they will show up. I look forward to putting on a show for my countrymen."
Dave Sholler, the UFC's vice president of public relations, also explained that in spite of the late withdrawal of featherweight champion Jose Aldo due to injury, very few refunds have been requested.
"More than 20% of ticket sales have come from Europe, representative out of Ireland in particular. And, at this present moment, there have been no substantial refunds to report."
Depending on how the organisation decides to configure the arena, the capacity of the MGM Grand Garden Arena for UFC events varies from 11,000 to 16,000.
Either way, there'll be a sufficient number of Irish fans in the building to make it seem like a home venue for McGregor as he aims to get his hands on a UFC belt.