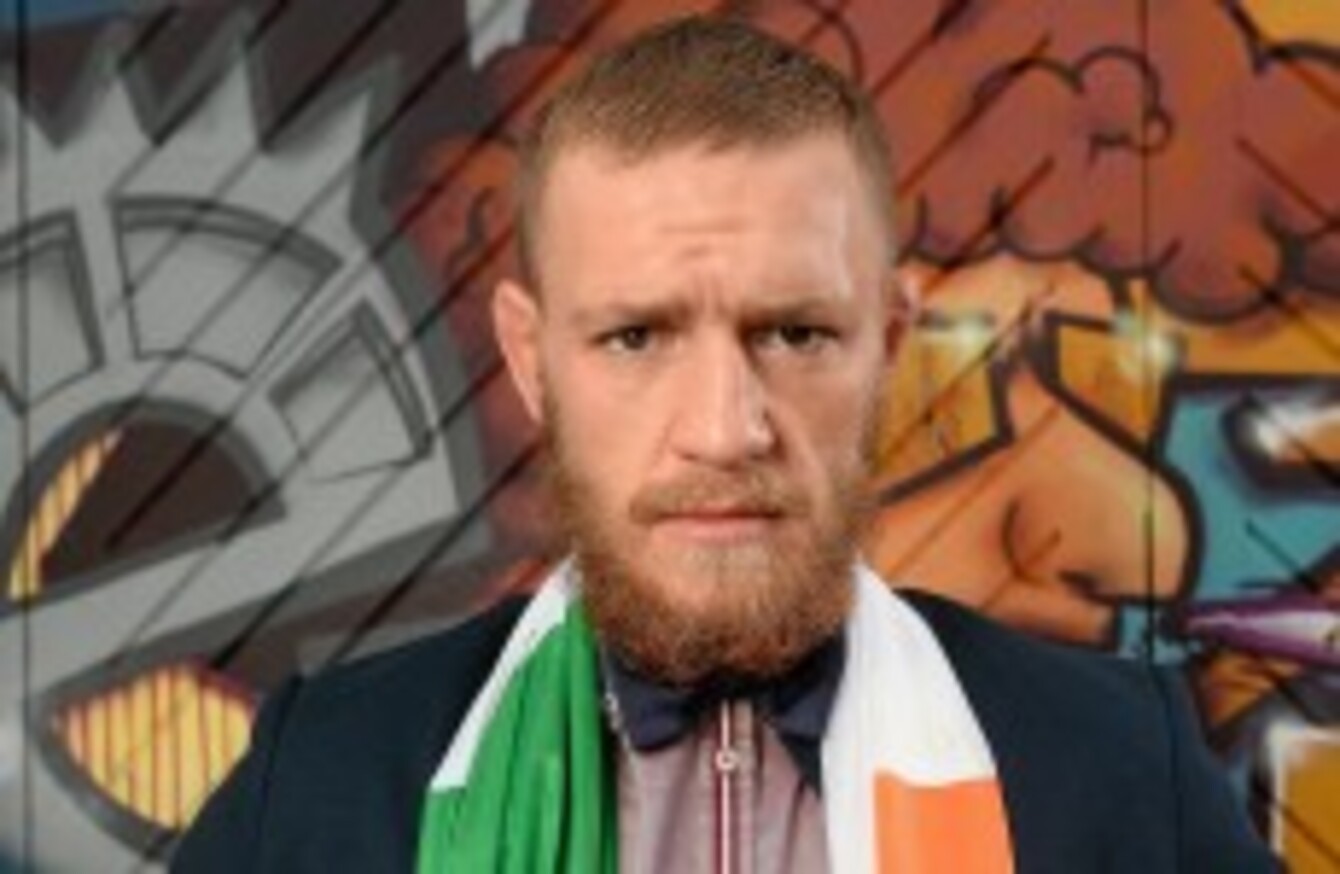 Image: Sportsfile
Image: Sportsfile
WITH THREE TOP quality cards due in the UFC in the next four weeks there is plenty of stuff to talk about but one man in particular is the topic of many MMA column inches.
He may only have one UFC fight under his belt but Conor McGregor continues to make waves throughout the MMA world and his name is on the lips of many influential people involved in the sport.
He is just one week away from his Boston bout against Max Holloway and although he isn't deemed main card ready yet, fans and pundits alike are already drooling over the prospect of watching him in action once more.
Diners and drives with "The Don" in Vegas, helping to launch national UFC coverage on a new TV channel and numerous media interviews have meant that McGregor's star has risen to meteoric levels in such a short period of time and who knows what will happen if he manages to garner
another victory in his next fight.
The new Celtic Warrior
Prominent MMA journalist and self-confessed fan of McGregor Ariel Helwani got the Irishman on his popular "The MMA Hour" show to talk about all sorts of everything in the lead-up to his next fight. McGregor was his usual exuberant self but seemed a bit shell shocked when Helwani got Steve Collins on the phone to give his opinion on the next great Irish fighting hope.
Collins was glowing in his praise for "Notorious" going so far to crown him the new "Celtic Warrior" as well as saying money wouldn't pay him to get in against McGregor and he was glad he was retired. Having passed the mantle of the next Irish fighting hope onto McGregor the Dubliner quipped: "You're the greatest and I'm the latest!"
Watch the interview on MMA Hour here
Collins predicted that Conor will be a future champion and gave him some advice about fighting in Boston, something Steve did many times in his career. McGregor seemed genuinely taken aback from the whole conversation and claimed he was off for a 20 mile run after the interview because he was so hyped up.
He repeated that he would not become complacent and all this attention would only spur him on to victory and he must stand by this as Holloway is a tough opponent for him. He has fought in the UFC five times already and his only losses have come against top quality competitors in Dustin Poirier and Dennis Bermudez.
It's tough to think of any fighter who has made such an impact after only one UFC fight but McGregor has already shown that he has the ability to cope with such situations both inside and outside the Octagon. As Collins said it will be like fighting in his own back garden when he steps out
in Boston and the only real downside at the minute is that we have to wait another seven days to see it happen.