CONOR MCGREGOR HAS been chosen as one of TIME's most influential people for 2017.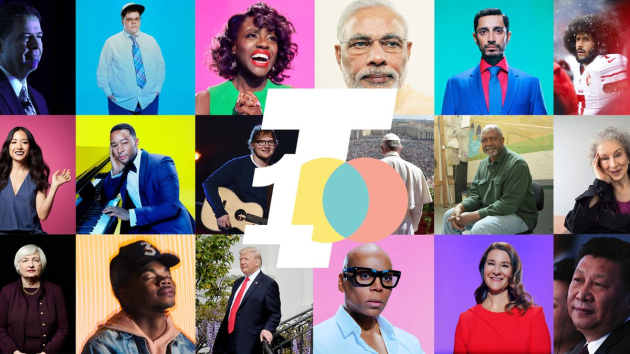 TIME TIME
Riz Ahmed, Ed Sheeran, Snapchat founder Evan Spiegel, Ivanka Trump, actress Emma Stone, Melinda Gates, and NFL star Colin Kapernick are among those who made the list.
Crumlin-native McGregor was recognised in the magazine's 'Pioneers' category, with a blurb from none other than Arnold Schwarzenegger himself.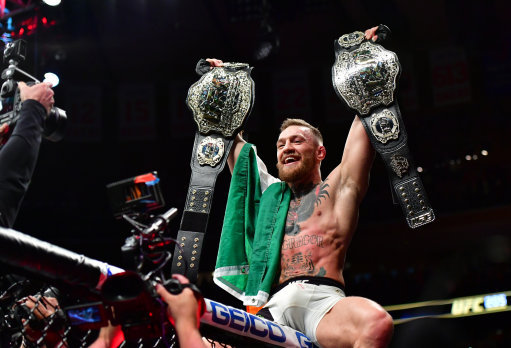 Jason Silva, PA Jason Silva, PA
He puts up a fair point to bestow the honour on the first UFC fighter to hold titles in two weight divisions.
Conor is also the rare personality who has become bigger than his sport. That lean, compact body must struggle to keep his enormous character inside.
He added that the first time he met Conor, he "knew he wasn't the type of star you could box into one category".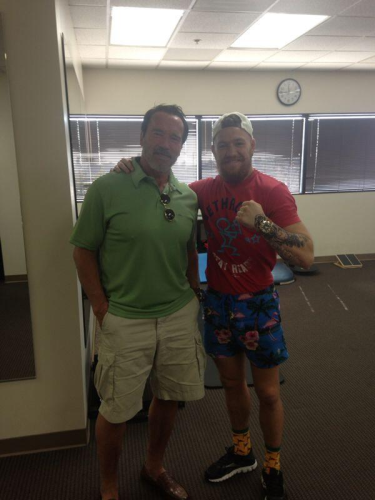 @TheNotoriousMMA @TheNotoriousMMA
He also referred to his mouth as being 'world-famous'.
The Dublin native is razor-sharp, disciplined and charismatic. His energy is absolutely contagious, to the point where you almost start shouting in an Irish accent after 30 seconds of hearing that world-famous mouth.
Well, no arguments there
DailyEdge is on Snapchat! Tap the button below to add!
Written by Nicola Byrne and posted on DailyEdge.ie