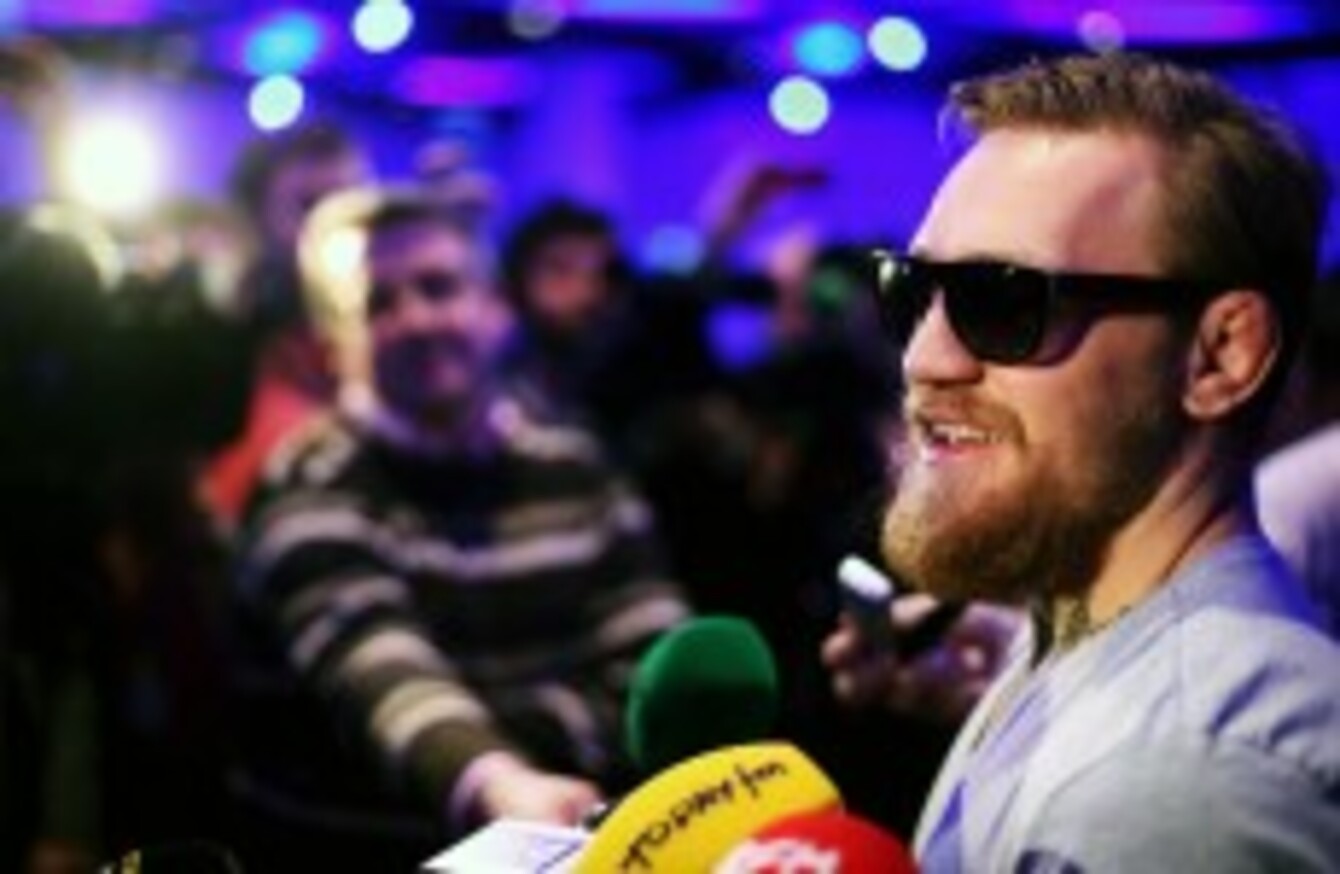 Image: Brian Lawless
Image: Brian Lawless
WE'RE YET TO LEARN when Conor McGregor and Jose Aldo will at last face off, but in the meantime the interim champion will have a coaching role to fulfil.
McGregor will coach opposite Team Alpha Male's Urijah Faber on the 22nd edition of the UFC's reality television series The Ultimate Fighter.
The Dubliner will lead a European team in a season that premieres in the States on 9 September.
The former WEC featherweight champion, Faber (32-8) is an associate of Chad Mendes who was beaten by McGregor at the MGM Grand on Sunday morning.
Faber and McGregor clashed at last week's weigh-in in Vegas, after which Faber described the Dubliner as a 'crackhead'.
"Somebody was trying to get in, so I opened the bathroom up. It was a single stall, and McGregor was standing there. We were face to face. Then you saw the video. It was super random. We were in a back hallway, and there just happened to be a camera crew there," he said.
"I'm not trying to pick on a guy when he's cutting weight, but the guy looked like a crackhead, man. Nuts."