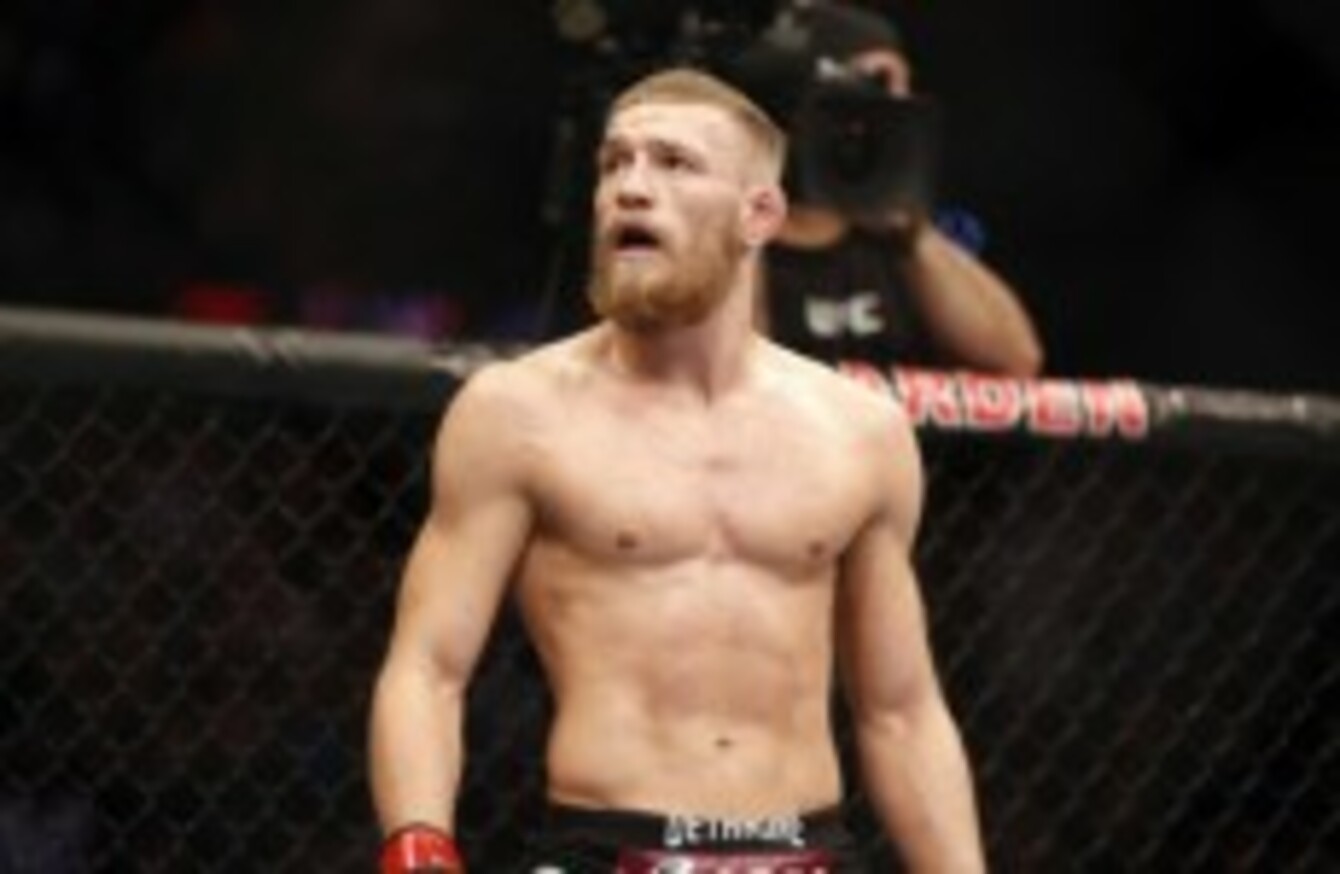 McGregor was in great form on SI live today.
Image: Gregory Payan
McGregor was in great form on SI live today.
Image: Gregory Payan
THE FORMULA OF Conor McGregor + talkshow = gold is so well-established at this stage that it should have its own section in the Leaving Cert log book.
He sat in with Sports Illustrated live earlier and he addressed a wide-range of topics, from fighting Sheamus to getting preferential treatment from the UFC.
When asked by the interviewer whether other fighters have become angry at McGregor's cosy relationship with Dana White, McGregor threw down a fairly ridiculous gauntlet to everyone in the UFC.
"I have featherweights calling me out, I have bantamweights calling me out and I have heavyweights calling me out," McGregor said.
"If they want it they will get it, weight doesn't matter."
He was pressed on all the animosity he receives for his outspoken style and McGregor acknowledged that he might feel different if the roles were reversed.
"I would probably hate me too," McGregor said.
He then demonstrated that he had picked up some American lingo on his many soujourns stateside.
"Haters will hate as they say over here."
He was also asked who would win in a fight between him and former WWE world champion Sheamus. This tweet gives a good indication as to his reaction.