Dan Sheridan / INPHO Garry Cook with McGregor and Brandao by his side. Dan Sheridan / INPHO / INPHO
WITH JUST THREE days to go until UFC Dublin, Kilmainham's Royal Hospital hosted a Media & Fan Day this afternoon.
After a press conference with UFC Europe managing director Garry Cook and the fighters on the main card, the large band of supporters who had been queueing patiently outside were treated to an open work-out from headliner Conor McGregor and his Brazilian opponent Diego Brandao.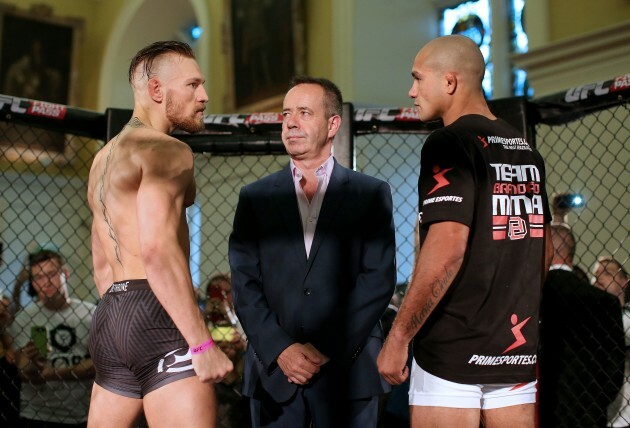 Dan Sheridan / INPHO Dan Sheridan / INPHO / INPHO
Dan Sheridan / INPHO Dan Sheridan / INPHO / INPHO
Dan Sheridan / INPHO Dan Sheridan / INPHO / INPHO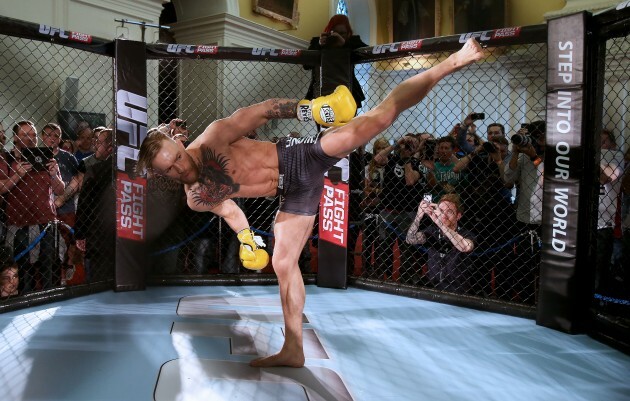 Dan Sheridan / INPHO Dan Sheridan / INPHO / INPHO
https://vine.co/v/MQMYBDtWFzA
https://vine.co/v/MQMQ2W0rpTj