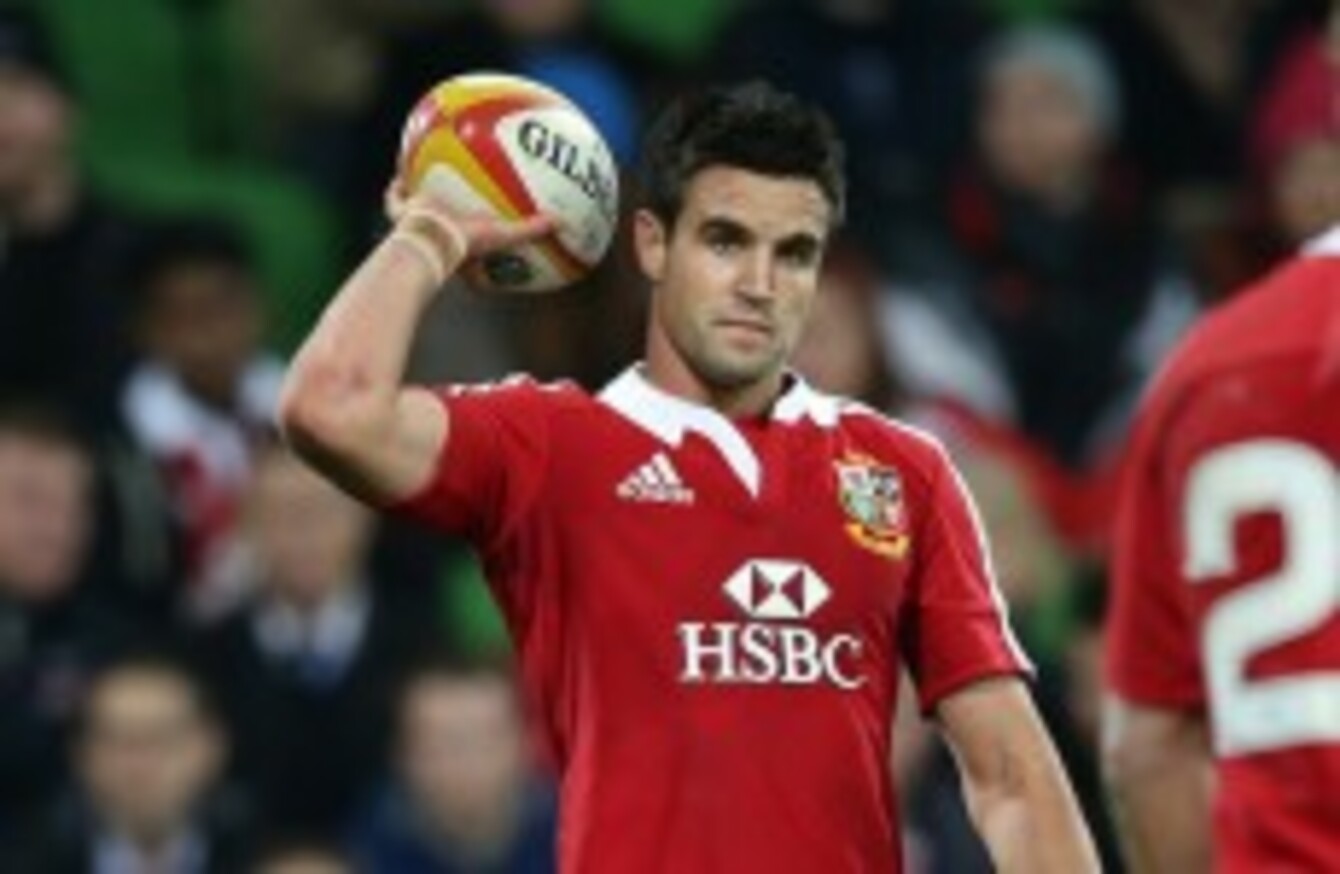 The scrum-half enjoyed a superb Lions tour in Australia.
Image: ©INPHO/Billy Stickland
The scrum-half enjoyed a superb Lions tour in Australia.
Image: ©INPHO/Billy Stickland
LIONS TOURS CAN make or break a player. Some come home with their confidence in tatters after barely playing, others advance to a level beyond what they had achieved before.
This year's trip to Australia featured several examples of the latter, with the likes of Stuart Hogg, Owen Farrell and Tom Youngs all returning as improved players. But there was one man who made bigger strides than anyone else: Conor Murray.
Having started the tour as the third-choice scrum-half, the Limerick man made measurable progress as the tour unfolded, to the extent that he had a genuine chance of starting the decisive third Test. He wasn't selected in the end, but his contributions off the bench were important nonetheless.
Murray is of that curious breed who have made it to the top without having been particularly special as a kid. While he was always highly-rated, there was never the buzz around his ability as a youngster that someone like Luke Fitzgerald encountered. However, every single time Murray has been asked to step up a level he has responded and adapted comfortably.
That speaks volumes for his mental strength; the ability to play each game without focusing on the hype, occasion or prize at stake. Ahead of his delayed return to action, Murray knows he still has improvement to make, but is also aware of his current ability.
"I'd be looking at being known as a really good scrum-half in Europe and then by the time the World Cup comes, all going well, I want to be one of the top scrum-halves in that tournament."
Amidst the worries over Irish players packing up and heading off to France, Murray's name is doing the rounds, with Toulouse continually cropping up in response. Munster need to tie the scrum-half to a long-term deal if they are to enjoy success in the next few years. The best way to ensure that happens is to make Murray the centre piece of their game plan.
Murray observes the Ireland training session at Carton House yesterday. ©INPHO/Dan Sheridan
The battle between Ian Keatley and JJ Hanrahan to replace ROG is likely to rumble on all season, so it would be sensible for Rob Penney to entrust Murray with more of the on-pitch decision making power. The out-half has always been seen as the general of any team in Ireland, but in places like France it is often the number nine who calls the shots.
Think of Dimitri Yachvili at Biarritz, or Fabien Galthié for Les Bleus in years gone by. These men marshaled their teams from scrum-half, barking out orders and generally running the show. While Murray is a different player to both, he has the all-round game to assume more responsibility for Munster. If Penney continues to rotate his out-halves, consistency at scrumhalf would be important.
Murray has experience of playing at 10 (as well as place-kicking), and has an intelligent tactical understanding of the game. His box-kicking improved visibly with every game for the Lions during the summer and Munster need to harness that into an attacking weapon, especially in combination with the aerial strength of Simon Zebo.
The key performance indicator for any scrum-half is, of course, his passing. Murray has come under criticism for being slow to get the ball away from the base of the ruck, particularly when wearing the green of Ireland. However, the muddled game plan under Declan Kidney meant the 24-year-old was often unsure when to move the ball away quickly and when to slow the game down.
Penney needs to put more of that decision making process into Murray's hands. He has the vision and composure to make good choices more often than not. While it would take some time for the scrumhalf to become accustomed to the greater responsibility, he has already shown that he can step up and adapt. In doing so, Munster would take more pressure off their outhalf, whoever that may be.
Munster need to be creative this season, and backing Murray as their tactical leader would be one step to ensure Rob Penney's men do that. If they don't think forward, they may get left behind.