CONOR O'SHEA IS on the road.
In arranging a time for an interview he jokes that his car doubles as his office. And the speakerphone is duly put in play as he drives up the A13 motorway in an effort to watch Benetton's Champions Cup meeting with Bath having made a hasty exit from Zebre's win over Agen in the Challenge Cup.
"My ETA is going down by the minute," he tells The42 with one eye on his SatNav. "I'm learning to drive Italian style!"
The victory he's just watched in Parma proved to be the only one for Italy in European competition this season. However, in the bread and butter of the Pro14, the firm strides forward are impossible to ignore.
Zebre, after a turbulent summer, have already matched the tally of three wins they managed over the course of the 2016/17 campaign and their adventurous, expansive style has seen them dole out beatings to Ulster and Connacht.
Benetton have surpassed last year's win total and gave Toulon an extremely close shave in their October Champions Cup pool meeting.
The work of Kieran Crowley and Michael Bradley is obviously central to these improvements, but O'Shea is the man trying to ensure all the streams flow together so that the Azzurri can benefit from the torrent.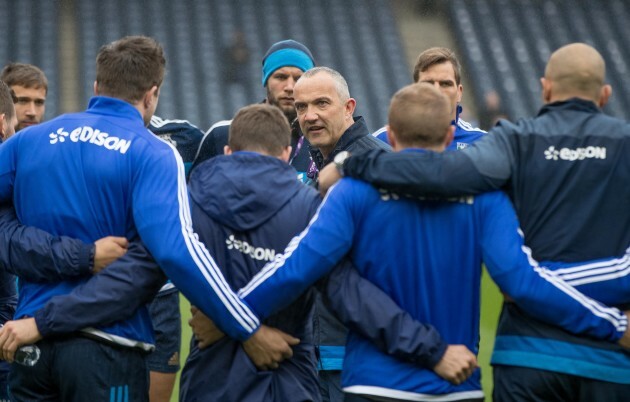 Morgan Treacy / INPHO Morgan Treacy / INPHO / INPHO
"The mentality the players have now because they are more competitive at club level is vastly different. They all know they have to keep on playing.
"It's a hard, hard job we have, but it's an exciting one. We have a massive responsibility. We know we've to improve Italian rugby. That's what we're doing it for."
Improvements come in many forms however, and from the day he took over as Italy boss in 2016, O'Shea has accepted that the wider world will see results as the ultimate sign of an upturn. Meanwhile, he is working well below the surface to ensure sustainable growth rather than the one-off shocks that are dotted all over Italian rugby history.
Looking at the fixture list for the Six Nations ahead, there are not many places you can see a successful Italian ambush occurring. Reigning champions England march on Rome on opening weekend and then it's away to Ireland, France and Wales for O'Shea before returning home to meet a high-tempo, high-ambition Scotland.
Traditionally, you would fear for Italy facing an all-action opponent like Gregor Townsend's men on the final day; traditionally, you fear for them in the final 20 minutes of any fixture. Raising that base level of fitness is a key component of O'Shea's improvement plan, but he's not ready to make bold claims that the final quarter slump is altogether a thing of the past.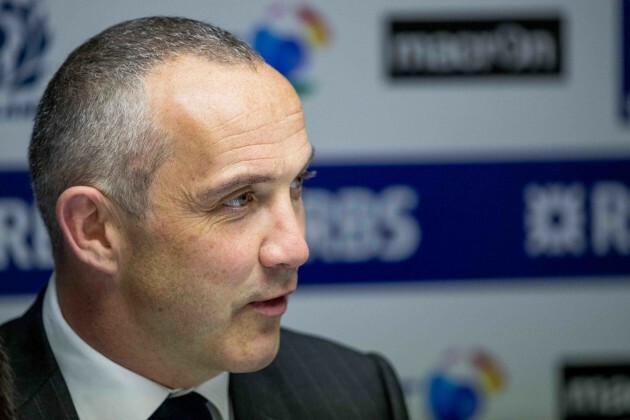 Morgan Treacy / INPHO Morgan Treacy / INPHO / INPHO
"We're making massive strides in the fitness side; medical, nutrition, conditioning is all improving," says the former Harlequins director.
"It's a process, but you can't break people. A lot of the younger players coming through are going to grow up in the system (and be fitter for it). Then we've to work with players who are not at the level we need them to be.
"If you overload them, you break them, and we don't have the depth to do that. If you push people to the limit, they fall apart."
Crumbling is anathema to O'Shea's more short-term goals at the Test level on top of his pyramid.
For the long-term, he has sought advice on how to go about building from the ground up from the likes of Steve Hansen and Eddie Jones. Later this year, he is looking forward to welcoming another legendary Kiwi coach for some more hands-on coaching to benefit both he and his players. Wayne Smith, a keen Italophile, will link up with the Azzurri before their summer tour and November Tests having hung up his All Black coach's whistle last year.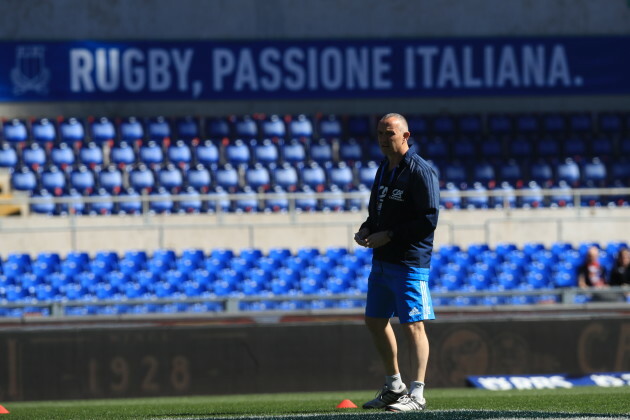 Donall Farmer / INPHO Donall Farmer / INPHO / INPHO
"He loves Italian culture, speaks it fluently, and he's over here every year. As I said to Brendan (Venter), we want to bring in people to challenge us as coaches.  And I think we'll learn a massive amount. It's exciting to be around people like that and I'm looking forward to learning from him."
That injection of fresh information, even coming in short bursts, will be another boost in the project as O'Shea looks towards the World Cup as a beacon to aim for. His targets won't all be hit by the autumn of 2019, but a consistency of bloody-mindedness is something which he dearly hopes to see take hold.
"Our aim firstly, when we get to the World Cup, is to have ourselves in a position where we have an incredibly competitive team and who knows what could happen.
"Argentina made their breakthrough in '99, Ireland had beaten them well in a warm-up, but they knew where they were going. And I think we could become very, very difficult to play against over the next year or two.
I'll let people judge, but we know we're doing the right thing.
"I had that conversation with Steve Hansen about his time in Wales, I've spoken with Eddie Jones about his time in Japan, (the message was) 'you do what's right for the country'.
"If we play our best and Ireland play their best, Ireland win. Our job is to play our best. If somebody then decides to have an off day, we'll see what happens.
Exclusive Six
Nations Analysis
Get Murray Kinsella's exclusive analysis of Ireland's Six Nations campaign this spring
Become a Member
"The best competitors, the best teams are mentally tough, and we've to store up everything we've done to get that resilience. We have to get fitter, we have to make changes to our system, we have to bring young players through. But we're doing it and that's the most important thing.
"If we had a magic wand, or had a couple of million extra, we'd do it a lot more quickly. We've to do it very methodically.
"It's exciting. No one is hiding away from the size of the challenge, but hopefully over the next couple of years, we'll be talking about a very different Italy."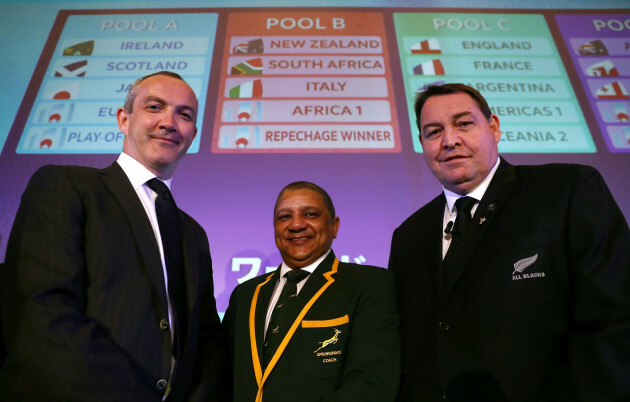 GettyDave Rogers / World Rugby Pool Images/INPHO GettyDave Rogers / World Rugby Pool Images/INPHO / World Rugby Pool Images/INPHO
That's the dream for O'Shea. After clocking up thousands upon thousands of kilometres driving between his home near Verona, Treviso and Parma, he hopes to take up a box seat overlooking the big stage and be able to sit back and enjoy the show with a reason to toast.
"I've said to Sergio (Parisse) from the start, we will have some unbelievable days and you have to enjoy them when they come along. We've had a couple of near misses, a couple of good days, and a lot of tough days.
"If in 10 years' time, I'm sitting down in Rome watching an Italian side being unbelievably competitive in the Six Nations, or one of the Pro14 sides – in whatever the tournament becomes –  I want to be able to have a beer with him in 10 years' time and say: 'That's what we started and that's what we're all about.'"
O'Shea is always quick to admit or accept that victories will be extremely hard to come by, but that attitude mustn't be confused for anything approaching apathy to defeat. Italy went through the same November schedule as Ireland – beating Fiji, being soundly beaten by South Africa – and O'Shea still passionately bemoans a 64th minute penalty that swung a tight 15-17 tussle with Argentina to a 15-31 loss. The former Ireland fullback feels the deep pain of a loss, yet makes sure he is quick refocus on the long road ahead.
"Emotionally, it's hard straight after a loss. And there's loads of stuff you'd like to do quicker and differently. But culture doesn't change quickly in Italy. But there are so many things that are amazing about the culture.
"The job's not about me, it's about Italy and about doing what's right for this country.
"Hopefully over the last 18 months we've done a lot to change perceptions about what we are and what we're doing. Now we have to start making the next step from being competitive to something more tangible.
"That's going to be hard. But we'll be in the fight and we're not going to roll over for anybody."
– First published 22.30, 22 Jan