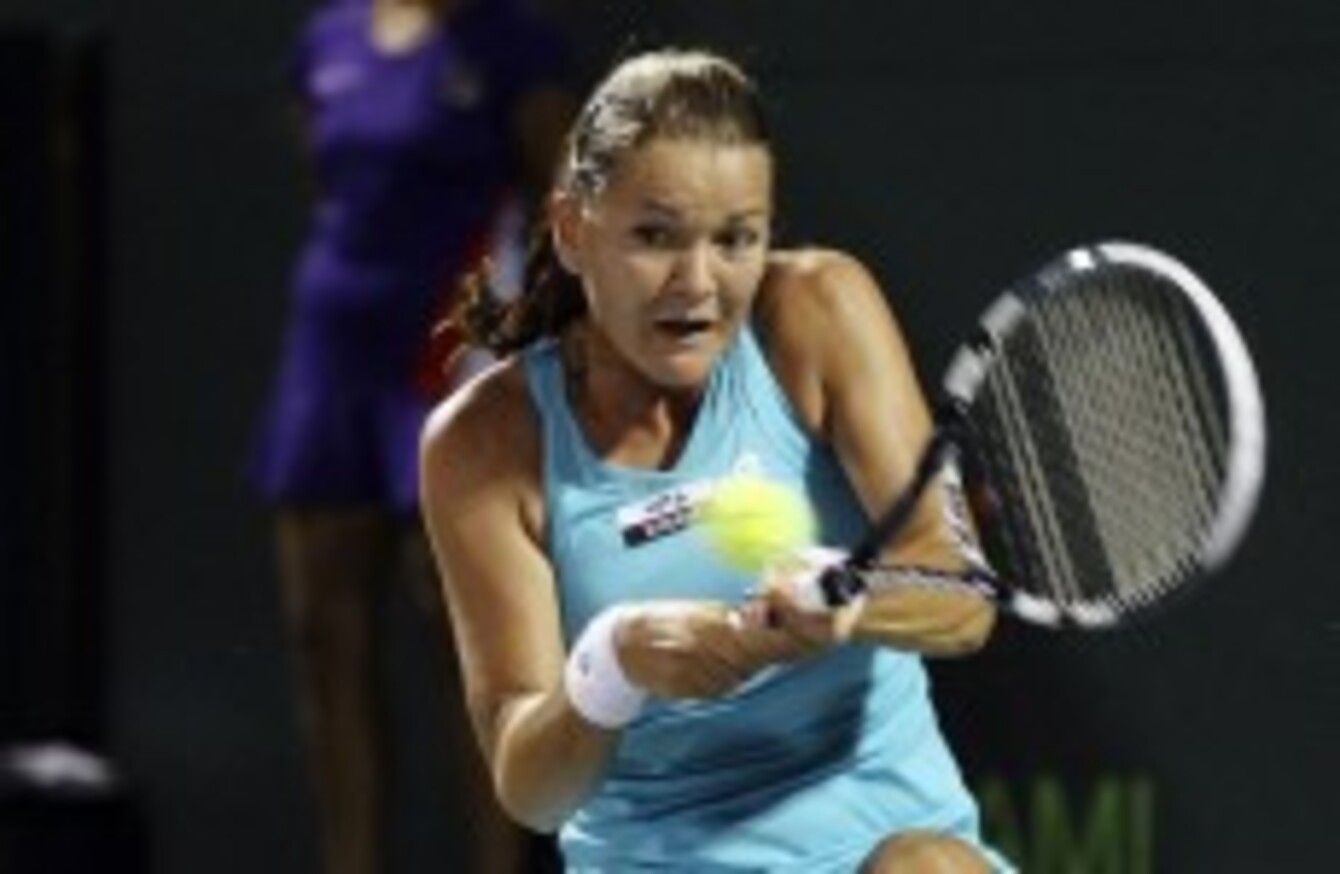 Image: ASSOCIATED PRESSAP
Image: ASSOCIATED PRESSAP
Steven Wine, AP
MARIA SHARAPOVA WAS confused and Caroline Wozniacki was mad. The linesman was wrong and the chair umpire was right.
Sharapova won the disputed final point after an overrule by the umpire, edging Wozniacki 4-6, 6-2, 6-4 Thursday in the semifinals at the Sony Ericsson Open.
"Obviously you don't want it to end that way," said Sharapova, who will meet Agnieszka Radwanska in Saturday's final.
At 40-30 in the last game, Sharapova hit a second serve that the linesman called long, which would have been a double-fault, but umpire Kader Nouni immediately reversed the ruling and ordered the point replayed. The call couldn't be reviewed because Wozniacki had no challenges left, although TV replays showed Nouni was correct to overrule.
Sharapova was awarded two serves and took advantage with a big first serve to set up an overhead slam for the victory.
Wozniacki, angry about the overrule, declined to shake Nouni's hand and had words with him as she walked to the exit.
"It was a pretty crucial point," she said. "When the ball is so close, I think he should give her a chance to challenge, at least when I don't have any challenges."
Sharapova said she didn't realize Wozniacki had no challenges left, and added she would have challenged the call herself had it not been overruled.
"It's obviously a tough situation to be in," Sharapova said, "because it's so close to the end of the match, and both of us had fought so hard for over two hours."
Top-ranked Novak Djokovic advanced to the men's semifinals without argument, beating No. 5 David Ferrer 6-2, 7-6 (1). Djokovic lost a remarkable 40-shot rally that had spectators gasping as it progressed, but he played a nearly flawless tiebreaker to seal the victory.
"Coming into this tournament, I was confident," Djokovic said. "And I feel that I am playing better and better as the tournament goes on."
Djokovic seeks his third Key Biscayne title and second in a row. His opponent Friday night will be No. 21 Juan Monaco, who advanced on his 28th birthday by eliminating the last American in either singles draw, No. 8 Mardy Fish. The scrappy Monaco dominated from the baseline and hit only eight second serves during the 6-1, 6-3 victory.
"This is the way to celebrate my birthday, playing like this," Monaco said. "I feel proud and very happy."
No. 2 Rafael Nadal, seeking his first Key Biscayne title, plays 2009 champion Andy Murray in the other semifinal.
Radwanska's progress toward her first Key Biscayne final was interrupted briefly in the second set by a power outage that caused a delay of 20 minutes. She then closed out a 6-4, 6-2 victory over Marion Bartoli, who hurt her left thigh in the early going and limped through the rest of the match.
"You're really focused on the match, and I really wanted to finish in two sets," Radwanska said. "Suddenly the lights go off. It was kind of weird."
The No. 5-seeded Radwanska is 0-4 this year against top-ranked Victoria Azarenka and 25-0 against everyone else.