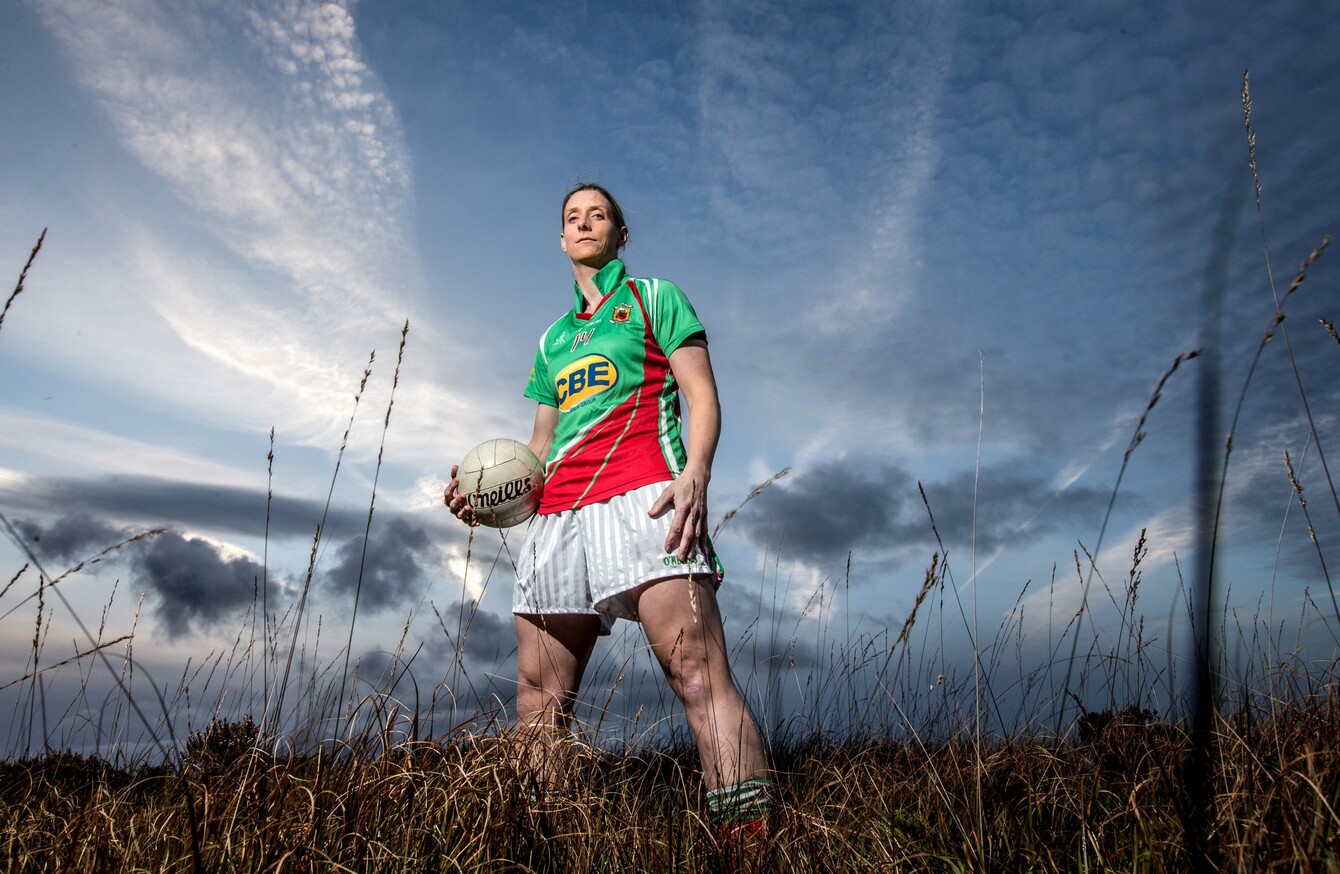 Staunton has won four All-Irelands but the last one was in 2003.
Image: James Crombie/INPHO
Staunton has won four All-Irelands but the last one was in 2003.
Image: James Crombie/INPHO
MAYO'S CORA STAUNTON decided to extend her inter-county career into a 22nd successive season in order to help her team-mates win an All-Ireland title.
The 34-year-old pondered her future long and hard over the winter months but decided to commit to another year to give her county, and close friends in the team, the best chance to reach Croke Park.
"The main reason why I continued on was because I have friends in the team and some of them have never got to experience playing in Croke Park and winning an All-Ireland," she said.
"I've got to experience that and while I'd love to do it again for myself, I would love to help them get the chance. I would be especially close with five or six girls and I feel we're there or there abouts this year.
"It made up my mind as people were saying why not go out on a high with an Allstar but for me Allstars aren't All-Ireland medals. I want to help some of the girls experience that."
Staunton, a ten-time Allstar and four-time All-Ireland winner, admits she will hang up her boots at the end of this season if Mayo can get to GAA HQ and win their fifth Brendan Martin Cup.
The Westerners last reigned supreme in 2003 and Staunton is focused on helping her side get back to the top and dethrone Cork.
"The ultimate goal is to get back to Croke Park and win another All-Ireland," the Carnacon sharpshooter continued. "If you do that then you could say I've done it again and I could then hang up the boots.
"It's easy to motivate yourself, the body has a break when the club finishes in October and you can think over things.
"I suppose I always said to myself, if I'm enjoying it and my body is still allowing me to play then I will. I enjoyed it last year, it was a struggle at times, but I was still enjoying my football – maybe not the training and the on-field struggles but I was still enjoying my football and I still think I can perform at a high enough level.
"I'm feeling I'm well able to do it. I've talked to a good few people who have retired, ex-footballers and hurlers, and they say why would you retire if you're still able to play?"
Mayo have won their opening three games of the league campaign and currently top the National Football League Division 1 standings ahead of Sunday's clash with Armagh.
The42 is on Snapchat! Tap the button below on your phone to add!