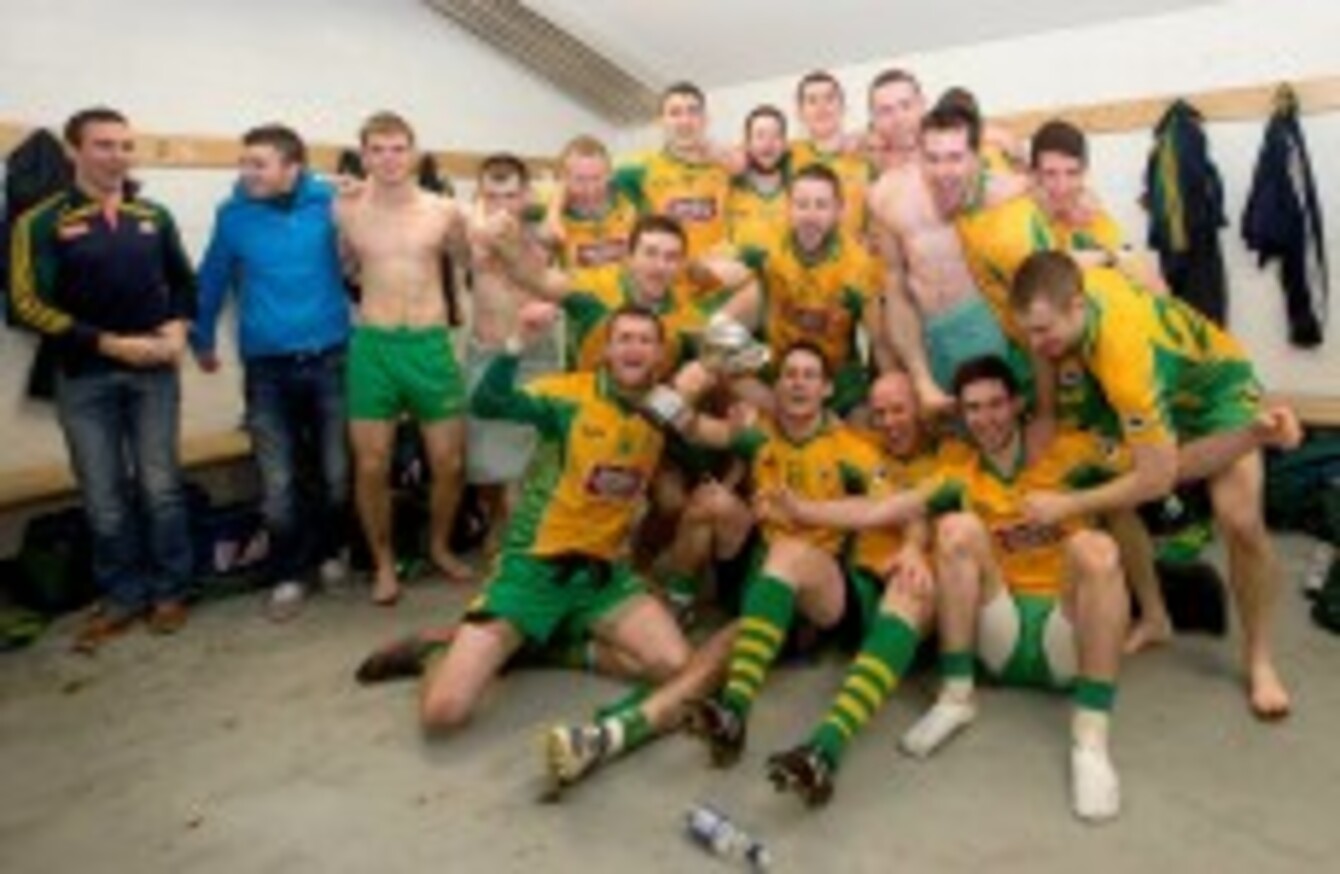 It was Corofin's first Connacht title since 2009.
Image: James Crombie/INPHO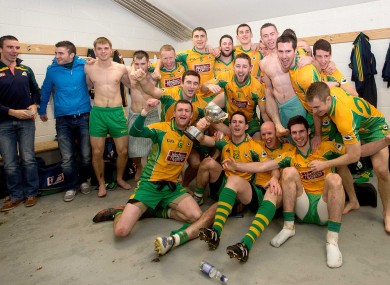 It was Corofin's first Connacht title since 2009.
Image: James Crombie/INPHO
COROFIN'S HUNGER BEFORE yesterday's Connacht senior club final was easy to explain.
Consider that, despite Galway dominance, it's 2009 since they last won a Connacht title. They lost the 2011 final to St Brigid's in controversial circumstances and were defeated at the semi-final stage last year by Castlebar Mitchels.
They've won an incredible 13 of the last 24 county titles and Galway All-Ireland winning defender Kieran Fitzgerald himself has pocketed a phenomenal eight Galway senior titles. But before yesterday Fitzgerald had only won two Connacht titles.
"It's a super feeling. It took us three years to get back to this stage. Our last Connacht final appearance was in 2011. Things happened that day. They're well documented but to get back this stage is really difficult. There are some super teams in the way and the Mayo county champions today in Castlebar, it's never going to be easy. Connacht titles are hard won.
Despite some facile wins en route to the game, Fitzgerald felt Corofin were ready. The Galway champions had won their last three games by a combined total of 77 points and they faced a Ballintubber team who had beaten the last two Connacht club champions to get to this stage.
"We were ready," outlined Fitzgerald. "We've had some games where we've won pretty handy in the end but sometimes the scorelines didn't reflect the way the games were at different stages.
"We were going to go for it. The Mayo county champions and a Galway team coming up to play them in Castlebar, it whets the appetite and we were hungry."
"We got bet fair and square last year by Castlebar up in Tuam and we were disappointed with our performance that day. We said we were going to set the record straight here."
Ballintubber joint-manager Peter Ford, a former Galway senior manager, had no complaints and was fulsome in his praise for Corofin.
"We were well beaten. We thought we'd half a chance at half-time when we were only three points down. But in the first ten or fifteen minutes of the second half they just changed gears and once they pulled ahead of us there wasn't much we could do.
"They just had too much pace for us on the day, too good in too many positions. A lot of our lads tried their best but we never looked like winning the game really. We didn't play well and how much of that is down to them? A lot of it probably is."
And Ford reckons Corofin are the best club team he has ever encountered.
"They've serious pace. Their ball skills are really good as well. They rarely make mistakes. They were attacking us from everywhere. They'd awful pace in their full-forward line and they'd runners coming through. There were just problems coming from all over the pitch. It was hard to stem the tide."